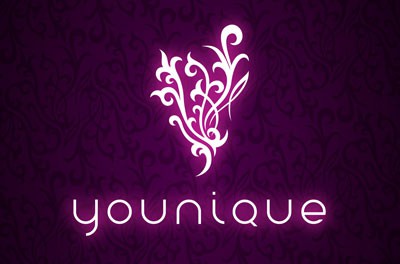 Real, Unbiased Younique Review from an Ex-MLMer
2 Comments
---
Table of Contents
---
Younique or Just Another MLM?
Imagine this:
Makeup and skin care products that not only help you feel beautiful, look beautiful, and be beautiful…
But also give your bank account a much-needed makeover.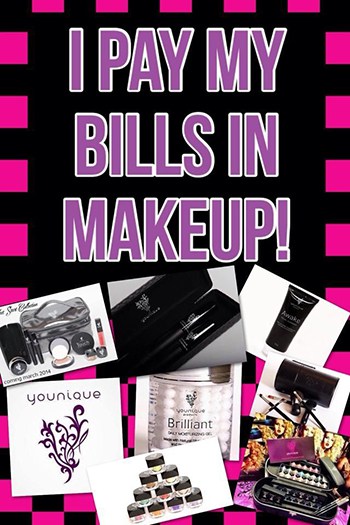 Sound too good to be true?
Not according to the mega-popular MLM company Younique.
Take a look at the slick video below and you'll understand why their network marketing business is thriving:
Here's the thing:
Behind all the rah-rah and catchy music, Younique is still an MLM.
And many MLM's still use the tried-and-true "home-party" method of selling aka inviting all your friends over to sell them products.
It's a model that's been working for Tupperware since the 1950's.
But it's 2023.
And Younique has modernized the approach by eliminating the need to sell products face-to-face, all thanks their trademarked…
Virtual Party System™.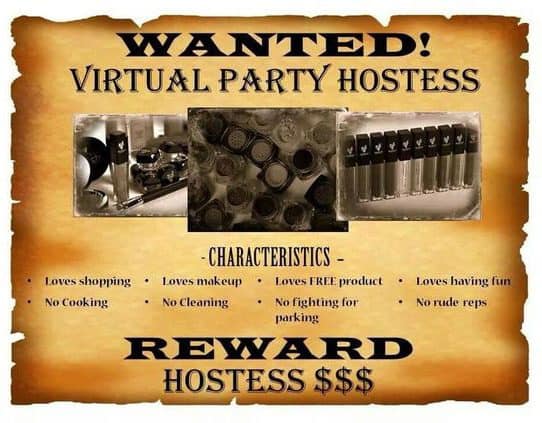 Younique also puts a strong emphasis on women's empowerment.
According to the MLM brand:
Living the Younique lifestyle involves using their high-quality products while helping other women achieve personal growth and financial rewards.
The real question, will joining Younique really help you become a successful #GirlBoss?
Let's find out:
---
What Is Younique?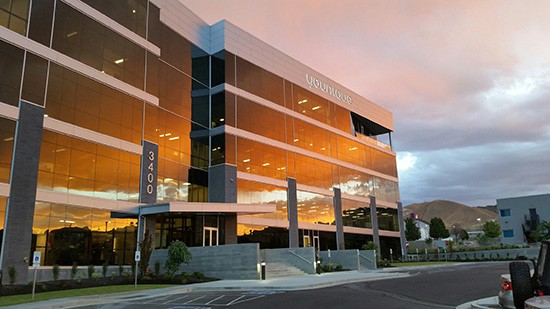 Younique, LLC is an MLM company that sells a wide-range of beauty products including skin care, fragrances, and makeup.
Founded in 2012, their 200,000 square-foot headquarters is located in Lehi, Utah, and is able to process up to 30,000 orders per day.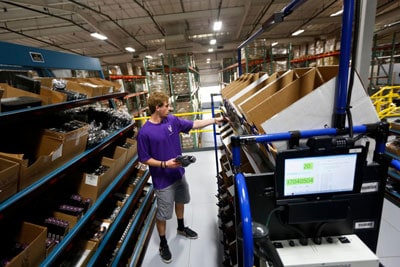 Similar to companies like Avon and Mary Kay, these products are sold through independent sellers aka "Presenters" in Younique lingo.
But here's what makes them different:
Unlike the name suggests, Younique Presenters don't actually need to "present" their products in the traditional way through home parties.
Instead, they're given their own customized Younique website which features an e-commerce store.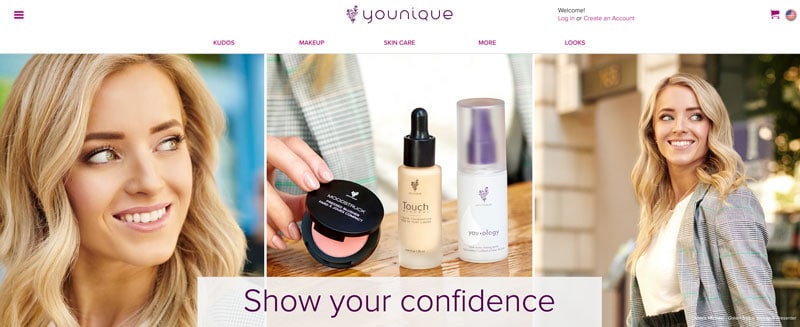 And this digital store is meant to be promoted mainly through social media.
In fact, Younique claims to be:
The first direct sales company to market and sell almost exclusively through the use of social media.
Which actually makes perfect sense if you think about it.
Since many of us are on some form of social media on a daily basis, anyway… why not make some money at the same time, right?
Now get this:
The idea is so appealing, there's now more than 1.2 million Younique Presenters worldwide (and counting).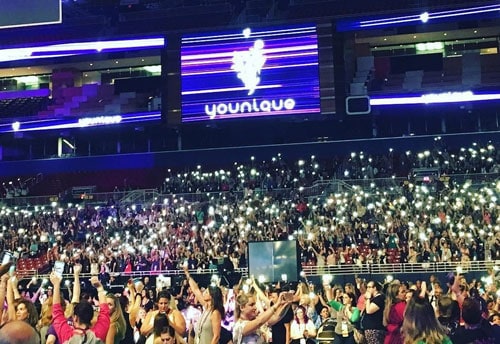 Which means there's a TON of virtual parties goin' on!
If you're skeptical of big MLM companies and see them as a lil' scammy, I don't blame you one bit.
But Younique's firm commitment to fulfill their mission may change your mind:
Younique's mission is to uplift, empower, validate, and ultimately build self-esteem in women around the world through high-quality products that encourage both inner and outer beauty and spiritual enlightenment while also providing opportunities for personal growth and financial reward.
In much the same way Younique has embraced the new social media landscape, they're also contributing to this new era of women's empowerment.
For example, the company created the Younique Foundation in 2014.

This public charity provides the much-needed support and resources to women who were sexually abused during childhood.
Each month, the foundation hosts a 4-day healing retreat in the United States for survivors.
I'm sure you'll agree with me when I say:
Combining entrepreneurship with philanthropy is a noble and worthy cause.
Or… is it?
Well, it turns out that even the Younique Foundation has critics.
(Who doesn't these days?)
But I believe that doing some charitable work – regardless of the real motives – is always better than doing NO charity at all.
Right?
So I still give props to Younique for donating millions of dollars each year to help sexually abused women in need of healing.
(Check out the Foundation's FAQs page if you'd like more info.)
At this point I'm sure you're wondering:
"Okay, donating to charity is great and all… but can they show ME the money?"
Good question.
Keep reading and you'll find out soon enough.
But first let's take a look at how this notorious MLM has achieved such staggering growth:
---
How Younique Started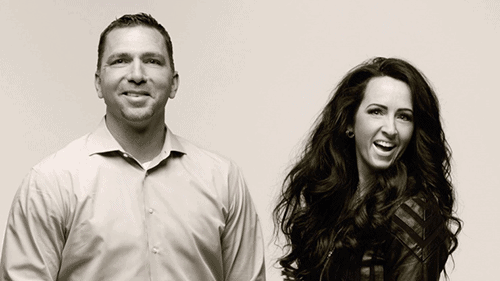 Younique's story is a fascinating one of innovation.
… and good timing.
Back in 2003, Derek Maxfield (above) founded a company called NetSteps which provided software solutions for the direct selling industry.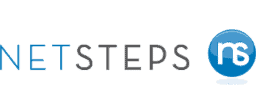 Meanwhile:
Derek's sister – Melanie Huscroft – was a homemaker and mother of four who also had experience in advertising and sales.
But Melanie's true passion was in beauty and fashion.
(See where this is going?)
After a few years, Derek Maxfield decided it was time to move on from NetSteps, and he started looking for a new entrepreneurial challenge.
And that's when it happened:
In 2012, Derek and co-founder Melanie came up with the brilliant idea to put a new spin on an old business model.
What if…
Instead of selling products in person — like Avon representatives — they (gasp!) eliminated the face-to-face pitch?
The result?
Younique — the world's first digital-driven MLM — was born.
And the new company thrived.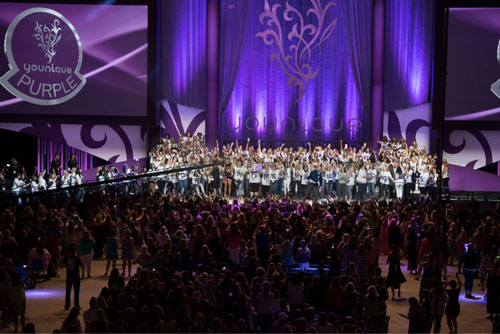 Younique quickly grew to 100,000 Presenters and $35 million in monthly revenue after just two short years.
But if that wasn't impressive enough:
As Younique's rapid growth and popularity continued, it eventually caught the eye of Coty — a global beauty company responsible for big brands like Covergirl.
And guess what?
In January 2017, Coty bought a 60% stake in Younique for $600 million.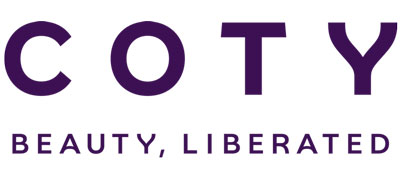 Cha-ching!
And apparently the folks at Coty knew what they were doing because the investment paid off…
Big time:
Less than 30 months after Coty first announced their investment, Younique surpassed one million Presenters.
And since launching 9 years ago, the company's rapid growth has it valued at a whopping $1 billion.
It's an incredible business success story by any measure.
But what about your success story?
Let's dive in and see if Younique's products are all they're cracked up to be:
---
What Does Younique Sell?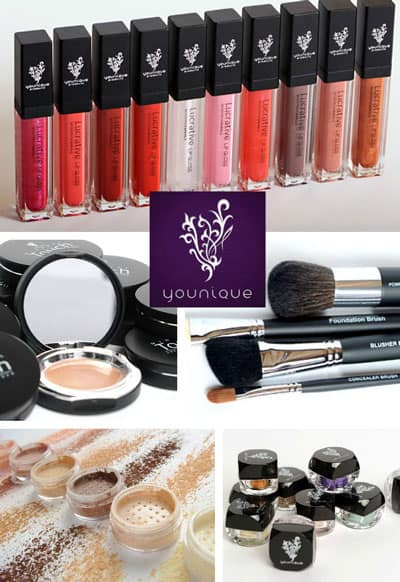 Let me guess:
When you think of MLM beauty products, Mary Kay or Avon are likely the first ones that comes to mind.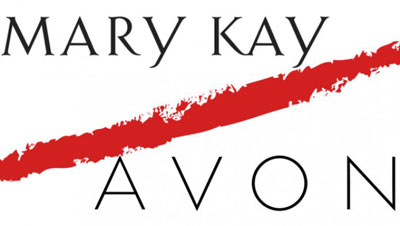 Amiright?
Well, check this out:
Younique is very similar, only with a social media twist.
Wait a minute.
Does that mean their products aren't all that…
"Younique"?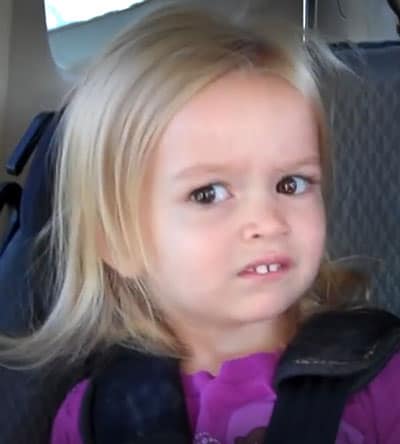 (I know… but I couldn't resist.)
In reality, the company prides itself on designing cosmetics with three factors in mind: Nature. Love. And science.
According to Younique.com:
Younique's cosmetics development processes utilize scientific research to ensure that our products contain high quality ingredients that enrich and nourish the skin.

Younique begins by looking to Mother Nature for the inspiration behind our cosmetics. Our in-house scientific team then formulates a product that honors that inspiration while delivering cutting-edge cosmetics. Our goal is to provide healthy, clean, and pure cosmetics.
Let's be honest:
Emphasizing "science" and using fancy-schmancy words is the same tactic that all top beauty companies use to market – and sell – their cosmetics.
Nothing special there.
But if you follow beauty influencers on Instagram, you've probably seen some Younique products by now.
Their best seller is the Moodstruck Epic Mascara line, which boasts up to a 400-500% increase in lash volume with just one coat.
Here's what you can expect to look like after 6 months: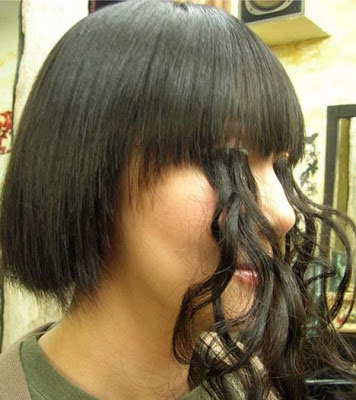 Kidding.
But their mascara does have mostly positive reviews, so you might wanna give it a try.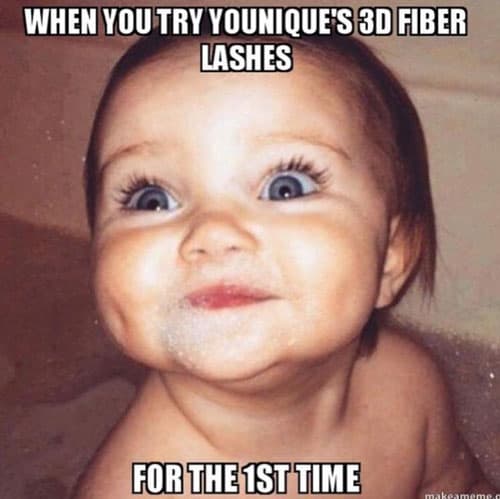 Younique is also known for their mineral foundations, eye shadows, skin cleansers, and lipstick varieties.
So what's the catch?
The Younique product line falls into the high-end pricing category. For example, their mascara costs $24-29 USD.
To put things in perspective, Younique generally costs:
More than drugstore products (e.g. L'Oreal, NYX, ELF)
Less than designer or luxury makeup (e.g. YSL, Tom Ford, Chanel)
And on par with high-end companies (e.g. Urban Decay, MAC, NARS)
But are Younique products worth the price tag?
Depends on who you ask.
Aggressive Younique Presenters on Instagram will tell you they're worth every penny:
Uhhh… that's… neat?
But seriously, let's look at some good product ratings for two of their most popular products:
So… not the worst.
But not the best either.
On the plus side, Younique also gives their customers monthly discounts off regularly-priced items called "Customer Kudos".
Is Younique Cruelty-Free or Vegan?
While I couldn't find anything on their corporate website, Younique has claimed they do not test their products on animals.
However, the company admits:
Younique has not conducted an in-depth cruelty-free review tracing each ingredient back to such ingredient's original source at this time.
Which means they cannot be officially recognized as a cruelty-free company by PETA, Cruelty Free Kitty, Ethical Elephant, etc.
As far as having vegan products, Younique's website says the following:
Younique products are not manufactured in facilities that are certified as "vegan," nor has Younique sought "vegan" certification for any of our products. However, the following products are formulated without ingredients derived from animals or animal byproducts.
(You can read the entire list here.)
Younique's other popular products include:
As well as complexion enhancers, lip plumpers, lip gloss, eyeliners, etc.
So what's all the fuss about?
While Younique products may not be all that different, the way Presenters sell them definitely is.
Traditionally, MLM distributors will host home parties to promote their products.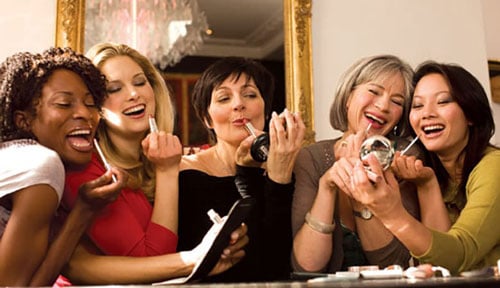 And while Younique does allow its Presenters the option of doing home parties in the traditional way…
The company also offers a more popular solution — one that's much simpler to set up.
The secret?
Host virtual parties.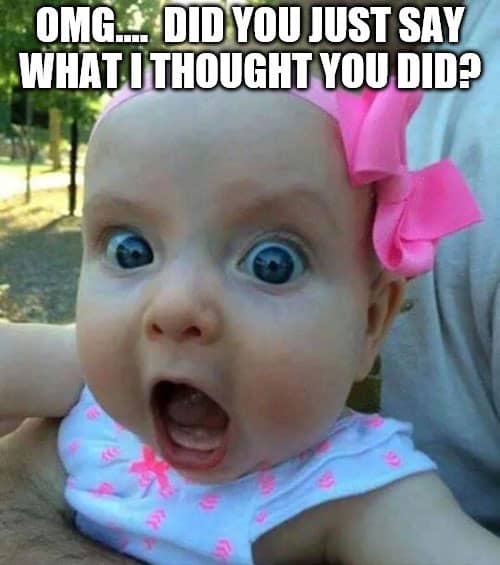 Yup!
Essentially, your goal is to gain as many social media followers as possible, so you can advertise Younique products to them.
(Think Kylie Jenner on IG.)
Think about it this way:
A "party" is actually just an invitation to your followers to visit your Younique promotional page that will only remain open for a limited time.
For example:
Your virtual party can be a Facebook page that you create and give a fun name to like "Amber's Younique Virtual Lash Bash".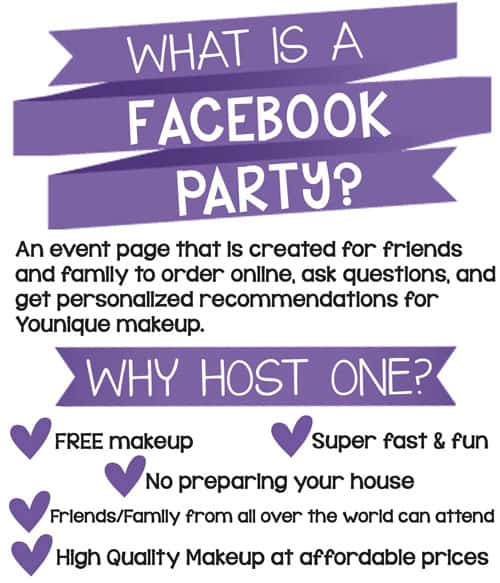 You then invite all your FB friends to the page and starting posting all kinds of makeup tips, techniques, and free giveaways with one goal in mind:
To promote and sell Younique products through your custom Younique link, which you'll earn "party points" for.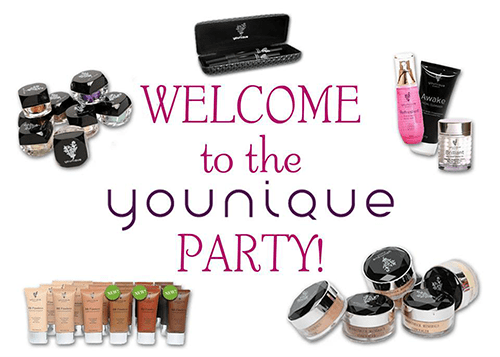 In other words:
Each product sold from your Younique link is assigned a point value – generally, it's 1 point per $1 product sold.
So if you sell $200 worth of Younique products, you'll earn 200 points and so on.
Typically, your virtual party will last 3, 5, or 10 days.
And once it's completed…
The more Younique products you've sold during your party, the more party points you'll have, which can then be used towards buying or getting half-price on other Younique products.
Here's the breakdown:
*Mobile users: Scroll left/right on table if your screen can't fit all 4 columns
Younique Virtual Party Rewards

| Party Points | Reward Level | Free Product Credit | Half-Price Items |
| --- | --- | --- | --- |
| 200 - 349 | 10% | $20.00 - $34.90 | 1 |
| 350 - 499 | 12% | $42.00 - $59.88 | 2 |
| 500 - 999 | 14% | $70.00 - $139.86 | 3 |
| 1000+ | 16% | $160.00+ | 4 |
There's a catch though:
For your party to qualify, it must earn at least 200 points, i.e. sell a minimum of $200 worth of products.
Not exactly a "party" in my book (unless you're sippin' a margarita while posting on FB)…
But at least it's simple and no cleanup is required.
Now let's take a closer look at some of the pros and cons of becoming a Younique Presenter:
---
Pros: Why Join Younique?
✓
Good for those who are social media savvy.
If you're on FB and Instagram all day and already have a good base of followers, selling Younique might be the perfect fit for you.
After all:
How hard is it to post a few invites to your virtual party?
✓
Virtual parties are more convenient and the way of the future.
As life becomes more digital, so will MLM companies.
If you're looking to get ahead of the curve, joining a modern company that focuses on digital sales is the way to go.
Even better:
Compared to traditional home parties, you don't need to inconvenience your friends by asking them to attend an actual in-person party.
Since you can also invite perfect strangers to attend your virtual beauty bash, it's an excellent way to put less stress on your real-life relationships.
✓
Ideal for those with fewer contacts.
With traditional MLMs, it's hard to be successful if you're not super-outgoing or don't already have many connections in your "warm market".
Younique offers the chance to capitalize on virtually unlimited friends and followers, thanks to the wonderful world of social media.
This is also good news for introverts who aren't exactly thrilled with face-to-face meetings.
As long as you develop the skills to build a large social media following, you still have a shot at building a successful Younique business.
✓
Paid quickly.
Fact: No one likes waiting for their hard-earned cash.
And Younique clearly understands that.
When someone buys a Younique item from your custom site, your commission will be transferred to your debit card within 3 hours.
Beats the heck outta waitin' around for payday!
✓
Facebook support groups.
Younique has set up private Facebook groups for Presenters in different countries to exchange knowledge and share stories.
There are also FB groups created for brand-new Presenters who have just signed up.
Obviously, having a supportive community you can go to for advice (especially when you're a newbie) can be extremely helpful.
✓
Teamwork makes the dream work.
If you wanna start selling Younique products, first you need to find an active Presenter to sponsor you.
If you don't know anyone personally, no worries — the company will help you find a Sponsor in your area.
Since your Sponsor will benefit financially from your success, it's only in their best interest to help you grow your new home business.
✓
Helpful training.
You won't get a master's degee, but the company at least tries to set you up for success with their Younique Youniversity:
New Presenters are encouraged to go through weekly training courses to learn the ropes of their new MLM business.
---
Cons: Why Younique is Bad
✗

Competition.

As mentioned earlier, there are now more than a million Younique Presenters — a number that's increasing every single day.

And they're all trying to promote their own virtual parties online.

So as time goes on, you'll need to try a lot harder if you're gonna stand out from other Presenters on FB and Instagram.
✗

No followers = No money.

If you're not sure what a "hashtag" is and you barely use social media, this prob'ly ain't the right business venture for you.

(Unless you're into steeeeep learning curves lol.)

Like normal MLMs, you can still sell Younique products to people you know in person…

But let's face it: Younique is designed to be marketed online.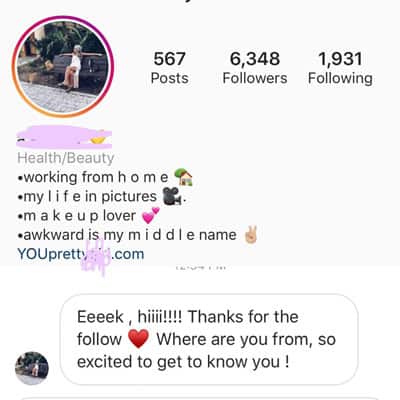 ✗
Recruitment needed to become mega-successful.
Reality-check time:
To succeed with this network marketing company, you'll need to build a large downline of Presenters.
So you better get used to the idea of talking about Younique to virtually everyone you come into contact with.
Which also explains why you'll be taught exactly how to recruit others like this:
This shouldn't come as a surprise since Younique is a MLM company.
It's the nature of the network marketing beast, I'm afraid.
✗
Enforced sales quotas and an up-front investment of $99-$199.
As a Younique Presenter, you're required to sell a minimum of $125 worth of products over a rolling 3-month period.
The good news: That's only about $42 in sales volume per month.
The bad news: Your account with Younique will be automatically suspended if you don't meet this requirement.
(You can reactivate it within 6 months if you re-attain the sales quota.)
To be fair:
A lil' less than a hundred bucks is more than reasonable to get started with Younique, but more about that later.
✗
Pay to get paid.
Athough you get paid quickly, some fees apply.
You'll get charged $0.50 USD to transfer your money out of your PayQuicker account.
You'll also pay fees if you use the Younique debit card to withdraw cash from an ATM or use it for purchases outside the USA.
✗
Annoying posts on social media.
It's one of the consequences of being a digitally-driven MLM that has a million-plus Presenters:
The inevitable backlash from millions of spammy social media posts like this one: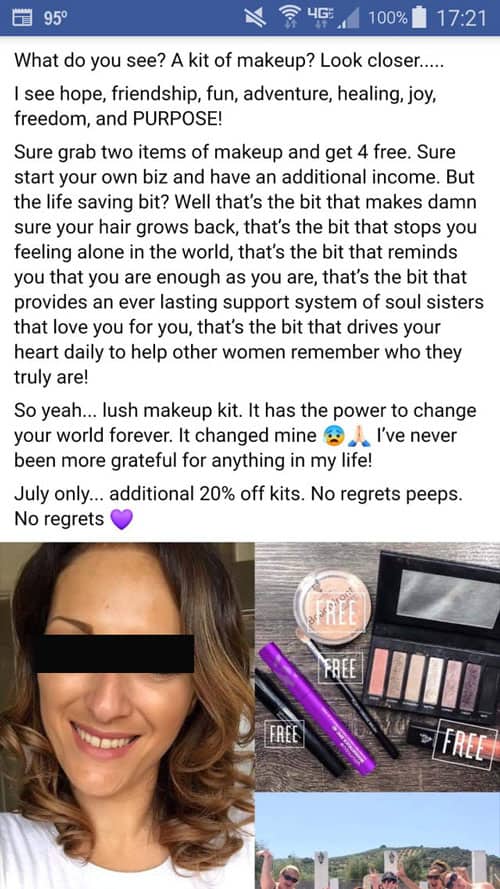 It can also start off by sending a text or private message to a friend they haven't seen in years:
"Hey, it's been forever! How are you? You should come to my party next week!"
Just as their friend gets excited and flattered about being thought of, they drop the bomb:
"Pls invite anyone you know who likes makeup since I'm selling beauty products now :)"
Betrayal. Annoyance. A general sense of pissed-off-ness.
The pressure to aggressively promote Younique on social media is also one of the biggest gripes that ex-Presenters have.
✗
Commission and customer support issues.
As I'll explain in the next section, you prob'ly won't be able to make a living on Younique product commissions alone.
The likelihood of being profitable doing just that (i.e. with no recruiting) is very low.
And going by the reviews on their BBB page, Younique's customer service also seems to be lacking.
Speaking of which, we might as well get into the nuts n' bolts of what you really wanna know…
---
Compensation Plan: How Younique Works
First off: Younique doesn't shy away from boasting about its "beautifully simple" and easy-to-understand compensation plan.
Is it true?
Well, I gotta admit:
After looking at countless MLMs over the years, it's a refreshing change to see a much simpler compensation plan setup.
It's not perfect, but at least it's trending in the right direction.
Here's the best video explanation I could find:
Let me break it down for you.
To start, you can join Younique for $99-$199 depending if you choose the Standard, Artist, or Premium Presenter Kit.
All Presenter Kits come with a large assortment of products including a "personalized" Younique website.
For example: www.youniqueproducts.com/yourname.
The Younique Royalties Program™ has 8 color ranks that define your commission status in the company:
White, Yellow, Pink, Blue, Green, Orange, Purple, and Black.
Your status depends on:
Your Personal Retail Sales (PRS) – products you've personally sold
Company Wholesale Sales (CWS) – products your downline has sold
Number of Presenters you personally recruit
Number of Presenters your downline recruits
Let's begin with your commission percentage (aka Retail Royalties):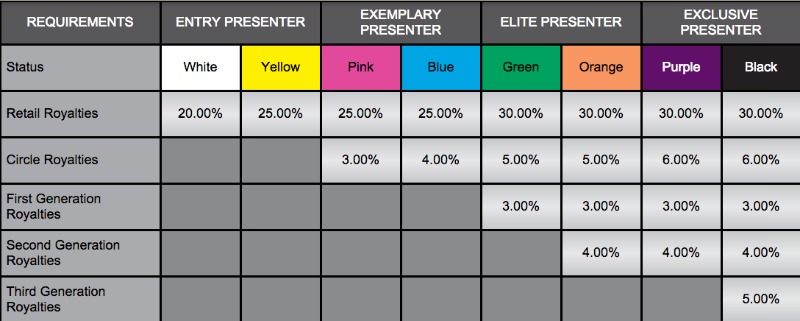 As you can see from the top line in the image above, your commission starts at 20% as a White Presenter, and goes all the way up to 30% if you reach Black Presenter status.
Once you achieve Pink status, you'll also start to earn commissions from your downline (aka Circle Royalties, First Generation Royalties, etc).
This is where it can get confusing.
Here's the gist:
Circle Royalties— The percentage of money you receive when anyone you've personally recruited (your downline) sells Younique products.
First Generation Royalties— The percentage of money you receive when your downline recruits someone who sells products (e.g. your recruit starts her own downline and achieves Green status).
Second Generation Royalties— The percentage of money you receive when your first generation downline recruits someone who sells Younique products.
Third Generation Royalties— The percentage of money you receive when your second generation recruits someone who sells products.
Simply put:
The percentage of royalties you earn (ranges from 3-6%), depends on how many people you recruit and how many of them go on to recruit others.
Okay…
So let's assume you've worked your tail off and have recruited enough Presenters who have also started recruiting people for their own downline.
Now you can just sit back and make residual income forever, right?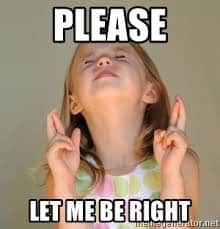 Wrong.
That's because you need to continue to sell your own Younique products.
Let's take a look at what your status requirements are:

As you can see above, your Younique journey begins as a White Presenter.
To achieve White status and to remain "active" in Younique, you need to sell at least $125 in Personal Retail Sales (PRS) in the previous 3 months.
If you fail to do so (i.e. become "inactive") your custom Younique website gets deactivated so you cannot place new orders.
You'll have 6 months to get back up to the minimum 125 PRS target to have your downline returned to you and your website reactivated.
Yellow status requires $1,000 in PRS and beginning at Pink status, the amount you need to personally sell declines.
That's because, at this point, Younique considers you an "Exemplary Presenter" (expert) and wants you to begin recruiting others.
Starting at Pink and moving forward:
Your status requirements take into account the amount of sales from your entire downline (aka Company Wholesale Sales), as well as how many qualified recruits you have on your team.
So the amount you earn is largely dependent on the royalties you make from everyone selling underneath you.
But wait, there's more:
Younique Pink in 90 Bonus
Any Presenter who makes it to Pink status within 90 days (in addition to the month she enrolled), will receive a $200 USD bonus.
Younique Fast Start Program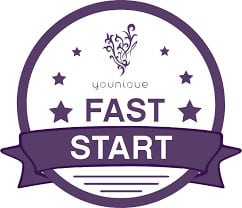 Designed to motivate new Presenters to make sales and recruit others, the Fast Start program works like this:
You can earn $50 Y-CASH™ if you reach $1,000 Personal Retail Sales or personally sponsor a new Presenter within your first 60 days.
(Y-CASH™ are credits that can be used to purchase Younique products.)
If you reach $1,000 Personal Retail Sales and recruit 2 new Presenters within 60 days, you'll also receive an additional $200 worth of free products.
Younique Car Bonuses
If you're lucky enough to be one of the few who actually succeeds in MLM, Younique offers a variety of bonuses.
For example:
If you're a White through Orange status Presenter, you can earn a $250 USD car bonus for every month you sell at least $500 of Younique products.

For Purple or Black status aka "Exclusive Presenters", you'll earn a $500-$750 USD exclusive car bonus.
This "car bonus" can be used to purchase whatever suits your needs – it doesn't have to be a vehicle payment.
PayQuicker Account
Want fast cash?
As a Younique Presenter, your commission will be deposited into your very own PayQuicker online bank account within 3 hours.
This will give you the ability to immediately transfer or spend your commissions any way you see fit.
Younique Debit Card
Once you earn $50 in commissions, you'll be sent a Younique Debit Card which is directly connected to your PayQuicker account.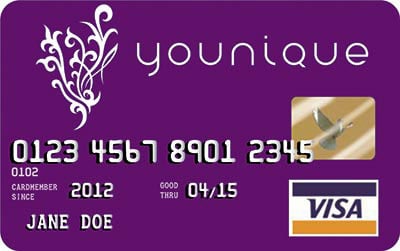 Be aware that there are penalty fees if your card declines.
What's My Younique Earning Potential?
The skinny:
A quick look at Younique's leadership board (scroll down until you see "Rising Start PRS") and you might think it's quite common to be profitable.
But there's one small catch:
These numbers are the Presenter's Personal or Team sales, which means they only earn 25-30% if it's their own sales, or 3-6% if it's their Team sales.
And that's before expenses are deducted.
So if you see a Presenter with 8,000 in PRS, she actually made $2,000-$2,400 in commissions (25-30%).
That's not bad.
But keep in mind that's the #1 new Rising Star in Younique.
As Younique admits in the fine print below the leaderboard:
The sponsoring and sales figures posted here are achieved only by approximately less than the top 0.02 % of Presenters.
Which means that 99.98% of other Younique Presenters are not earning anywhere close to that.
Ouch.
In fact:
I found a 2016 independent auditor's report that confirms the average commission is actually a lot lower.
According to the report, Younqiue paid $87,349,881 in "Presenter incentives" (commissions & bonuses) back in 2016.
So, let's do the math on that:
$87,349,881 paid in "Presenter incentives" in 2016.
In July 2016 the company reached 500,000 Presenters (the number of Presenters by the end of that year obviously grew, but let's give them the benefit and use this number).
On average, that's $175 per Presenter or less than $15 a month.
(Don't hate the messenger —
this blog
came to a similar conclusion.)
Yikes. $15 a month isn't exactly gonna cover your rent or mortgage.
But to be fair:
It's worth noting that Younique has pretty decent ratings from some of their independent distributors.
Presenters and others on workplace review sites Glassdoor.com and Indeed.com gave the company a rating of 3.5/5 and 4.1/5, respectively.
So it all comes down to this:
---
Younique: Quick Summary
Younique Summary

| PROS | CONS |
| --- | --- |
| Younique offers the chance to capitalize on virtually unlimited friends and followers thanks to its primary focus on growth through social media. | If you are not social media savvy or enjoy posting on your phone all day, this is not the MLM for you. |
| Virtual parties are more convenient and makes it easier to reach potential buyers and recruits outside your immediate friends and family. | As a digitally-driven company, millions of social media posts have created a backlash among those who are annoyed with overly-aggressive Presenters. |
| When you make a sale, your commission is transferred to your PayQuicker account within 3 hours. | Although you get paid quickly, you'll also get charged $0.50 USD to transfer your money out of your PayQuicker account. |
| The company has set up private Facebook groups for Presenters to get helpful advice and support. | According to their reviews on BBB, Younique's customer service seems to be lacking. |
| As a mega-popular MLM, your upline is highly incentivized to help you become successful with your network marketing business. | With over 1.2 million Presenters, it's becoming harder to compete against millions of other Younique social media posts. |
| Younique offers weekly training courses for new Presenters through their online Youniversity. | With strictly enforced sales quotas, Presenters risk potential suspension if they don't sell enough personal products. |
Bottom Line: Is Younique a Pyramid Scheme?
Let me say this straight:
Younique is not an illegal pyramid scheme.
But it is an MLM.
And while it's definitely possible to become a successful #LadyBoss:
The odds are not in your favor.
Which is a big reason why Younique has its fair share of haters.
Look:
According to the FTC, less than 1% of people who join MLMs actually reach profitability (i.e. make any money).
To make it into that 1%, you must have the skills to really blow up your network marketing business.
That means you'll need to convince others to join your team and have thick enough skin to handle the inevitable rejection that comes along with it: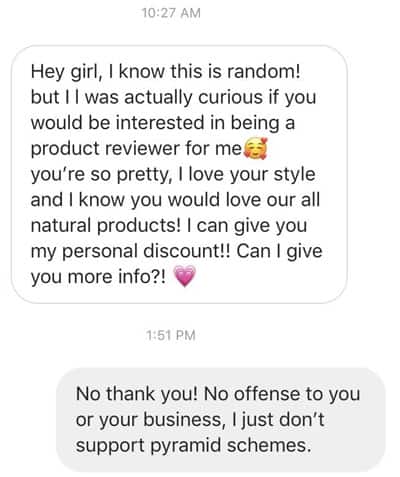 In short, you're much more likely to be profitable as a Younique Presenter if:
You're already an influencer
You have a large social media following (particularly on Instagram or Facebook)
You have a strong desire to develop the skills needed to build a large social media following
So if you're already a raving fan of Younique and don't mind buying products yourself, why not give it a shot?
But if you're someone who's just trying to make some passive income…
You may wanna think twice and consider business opportunities with a brighter outlook.
---
Shameless Plug: Realistic Passive Income Without MLM?
Imagine this:
No recruiting, no selling products, no rah-rah meetings, no bullsh*t.
Don't believe me?
Don't blame you.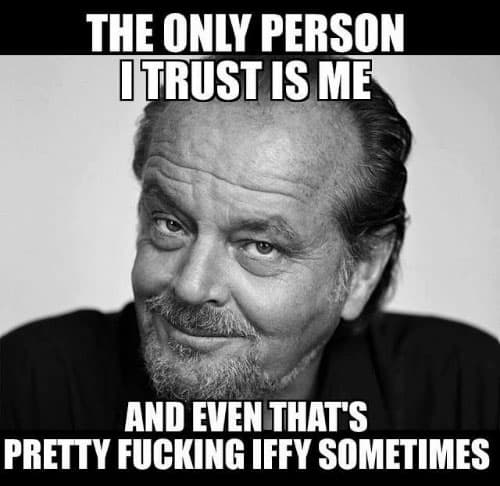 But before you scream "SCAM!" and scram, do yourself a favor.
Put down the Hatorade and click here to discover more realistic ways to make passive income from home.