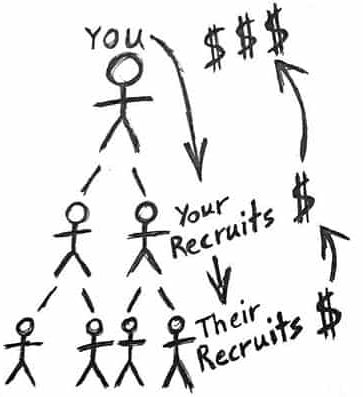 Real, Unbiased MLM Reviews from an Ex-MLMer
52 Comments
---
Table of Contents
---
Welcome To The Jungle
A lion runs the fastest when he is hungry.

~ Salman Khan
Looking to join a top multi-level marketing (MLM) company?
Make no mistake:
You're entering a jungle full of hungry lions.
All trying to recruit you.
Understand this:
If you don't know how to tell the good from the bad, you're gonna get eaten alive.
How do I know?
Been there.
Done that.
Got the t-shirt: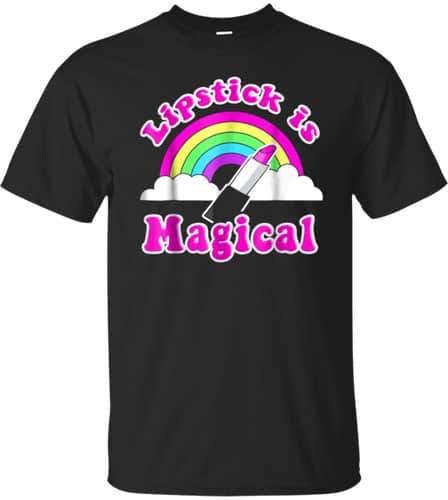 Whoops… wrong one.
I meant this tee:
So here's the deal:
This article is my tell-all review of the network marketing business model.
I'll also rank the top 100 best MLM companies to join in 2023.
Although I'm not a huge fan, I know MLMs can work.
At least for some folks.
More importantly, I know what really happens to the people who join 'em.
So I'm gonna do my best to explain the legit from the sh*t.
But first:
In the spirit of transparency, I just wanna make it clear that I'm not an MLM recruiter.
I have ZERO affiliation or involvement with ANY network marketing company and have no plans to join another one.
So don't ask me to join your "ground-floor" opportunity cuz I ain't interested.
But I have been in my share of MLMs in the past.
And thanks to blogging, I've had the unique experience of hearing from literally thousands of current or ex-MLMers.
Bottom line: MLM has its good points and bad points. I'll expose as many as I can in this article.
After reading this, I hope you'll be able to see through the smoke and mirrors of this industry and recognize fact from fiction.
Now let's start with ranking the top MLM companies on the planet:
---
Top 100 MLM Companies Ranked By Revenue (2022)
*Mobile users: Scroll left/right on table if your screen can't fit all 4 columns
Top 100 MLM Companies Ranked By Revenue (2022)

| Rank | Company | Revenue | Founded |
| --- | --- | --- | --- |
| 1 | Amway (Review) | $8.90 B | 1959 |
| 2 | Natura | $7.20 B | 1969 |
| 3 | Herbalife (Review) | $5.80 B | 1983 |
| 4 | Vorwerk | $4.60 B | 1883 |
| 5 | Infinitus | $4.00 B | 1992 |
| 6 | eXp Realty | $3.80 B | 2002 |
| 7 | Avon Products, Inc. (Review) | $3.40 B | 1986 |
| 8 | Coway | $3.20 B | 1989 |
| 9 | Primerica (Review) | $2.71 B | 1977 |
| 10 | Melaleuca | $2.70 B | 1985 |
| 11 | Nu Skin | $2.70 B | 1984 |
| 12 | Mary Kay (Review) | $2.60 B | 1963 |
| 13 | PM International | $2.38 B | 1993 |
| 14 | Young Living (Review) | $2.20 B | 1993 |
| 15 | Forever Living | $2.00 B | 1978 |
| 16 | doTERRA (Review) | $1.83 B | 2008 |
| 17 | Atomy | $1.83 B | 2009 |
| 18 | Tupperware | $1.60 B | 1948 |
| 19 | Rodan + Fields (Review) | $1.58 B | 2007 |
| 20 | OPTAVIA / Medifast, Inc. | $1.53 B | 2002 |
| 21 | Perfect China | $1.50 B | 2004 |
| 22 | JoyMain Int. | $1.50 B | 2010 |
| 23 | Sunhope | $1.30 B | 1993 |
| 24 | DXN Marketing Sdn Bhd | $1.25 B | 1993 |
| 25 | O Boticário | $1.21 B | 1977 |
| 26 | New Era Health | $1.20 B | 1995 |
| 27 | USANA Health Sciences | $1.19 B | 1992 |
| 28 | Telecom Plus | $1.13 B | 1996 |
| 29 | Lyconet | $1.10 B | 2003 |
| 30 | Oriflame Cosmetics | $1.10 B | 1967 |
| 31 | Ambit Energy | $1.04 B | 2006 |
| 32 | SeneGence | $1.02 B | 1999 |
| 33 | Scentsy | $1.02 B | 2003 |
| 34 | Longrich | $1.00 B | 2012 |
| 35 | Market America | $879 M | 1992 |
| 36 | Team Beachbody (Review) | $873 M | 1998 |
| 37 | Belcorp | $850 M | 1968 |
| 38 | Crowd1 | $850 M | 2019 |
| 39 | Monat Global | $804 M | 2014 |
| 40 | Arbonne International | $800 M | 1975 |
| 41 | Vida Divina | $800 M | 2016 |
| 42 | Kynect | $790 M | 2005 |
| 43 | Hyperfund (Ponzi Scheme) | $750 M | 2020 |
| 44 | Jeunesse (Review) | $750 M | 2009 |
| 45 | Unicity | $700 M | 2001 |
| 46 | Quanjian | $700 M | 2004 |
| 47 | Shaklee | $700 M | 1956 |
| 48 | Juice Plus+ | $693 M | 1993 |
| 49 | Pola | $691 M | 1929 |
| 50 | Team National | $640 M | 1997 |
| 51 | It Works! (Review) | $620 M | 2001 |
| 52 | Prüvit | $598 M | 2015 |
| 53 | Color Street | $597 M | 2017 |
| 54 | Amore Pacific | $585 M | 1945 |
| 55 | Omnilife | $563 M | 1991 |
| 56 | Yanbal International | $536 M | 1967 |
| 57 | LegalShield | $523 M | 1972 |
| 58 | QNet | $520 M | 1998 |
| 59 | Plexus | $505 M | 2008 |
| 60 | Miki | $502 M | 1966 |
| 61 | Yofoto | $500 M | 2004 |
| 62 | ACN | $500 M | 1993 |
| 63 | LuLaRoe | $500 M | 2013 |
| 64 | iMarketsLive (Review) | $500 M | 2013 |
| 65 | NewAge | $499 M | 2011 |
| 66 | Isagenix | $495 M | 2002 |
| 67 | Betterware de Mexico | $491 M | 1995 |
| 68 | Farmasi | $459 M | 1998 |
| 69 | Rolmex | $459 M | 2001 |
| 70 | Golden Days China | $446 M | 1991 |
| 71 | Nature's Sunshine | $444 M | 1972 |
| 72 | Tiens | $435 M | 1995 |
| 73 | New Image Group | $434 M | 1984 |
| 74 | Hy Cite Enterprises, LLC | $423 M | 1959 |
| 75 | Le-Vel | $420 M | 2012 |
| 76 | Thirty One Gifts | $410 M | 2003 |
| 77 | Faberlic | $409 M | 1997 |
| 78 | Lux International | $396 M | 1901 |
| 79 | Neora/Nerium (Review) | $395 M | 2011 |
| 80 | Cosway | $368 M | 1971 |
| 81 | Modere/Neways | $368 M | 1987 |
| 82 | Younique (Review) | $368 M | 2012 |
| 83 | Total Life Changes | $350 M | 1999 |
| 84 | ModiCare | $350 M | 1996 |
| 85 | XIFRA | $350 M | 1019 |
| 86 | 4Life | $341 M | 1998 |
| 87 | Beautycounter | $340 M | 2013 |
| 88 | SEACRET | $320 M | 2011 |
| 89 | LG Household & Healthcare | $320 M | 1947 |
| 90 | Just International | $315 M | 1930 |
| 91 | Stella & Dot | $315 M | 2004 |
| 92 | Pure Romance | $312 M | 1993 |
| 93 | LR Health and Beauty | $310 M | 1985 |
| 94 | Family Heritage Life | $309 M | 1989 |
| 95 | For Days | $301 M | 2016 |
| 96 | Apollo China | $300 M | 1996 |
| 97 | Pampered Chef | $294 M | 1980 |
| 98 | Best World International | $289 | 1990 |
| 99 | Betterway | $280 M | 1988 |
| 100 | Vestige Marketing | $269 M | 2004 |
Where did I get these revenue numbers from?
The MLM companies listed on the stock market (Amway, Avon, Herbalife, etc) publish their earnings in annual reports.
For privately owned MLMs, online public records and other credible MLM sources are used to determine revenue.
---
What's The Best MLM Company To Join in 2023?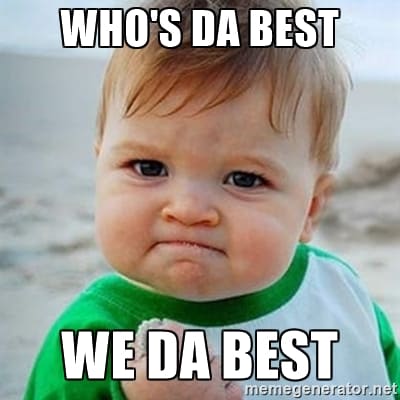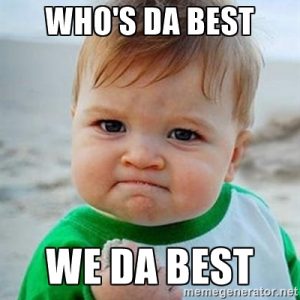 If I had a nickel for every time I was asked this question…
I'd prob'ly have a lot more common cents.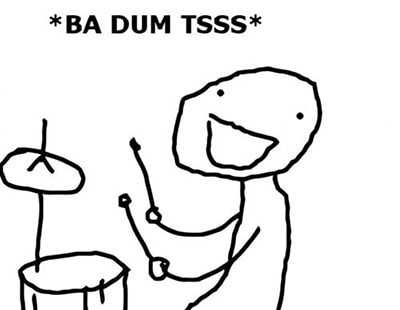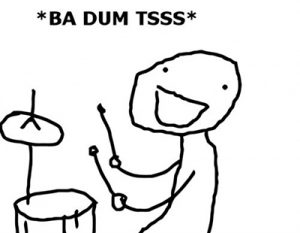 (I'll be here all week.)
But I've got some bad news for ya:
There is no "best company" — it's all about finding the "best fit" for your personality and lifestyle.
See, every legit network marketing company has its pros and cons.
Problem is, since they all want you to join their MLM, you're only gonna hear the good stuff like:
How awesome the founders are…
How much money your upline is making…
And how their products are the best thing since keyholes for drunk people: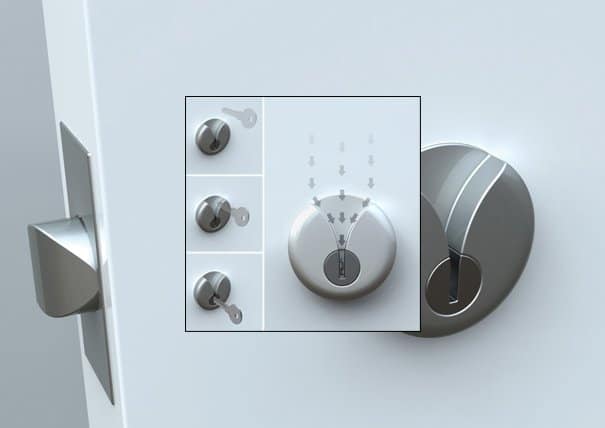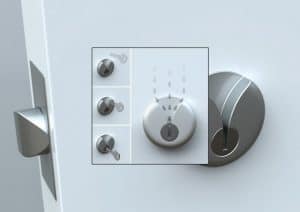 (Sadly, still just an idea.)
But you have to be willing to do some research and ask some hard questions before deciding which company is worth your time and money.
Here's what you should ask before pulling the trigger:
How long has the MLM company been around?
Look for companies that have been in business for at least five years.
Obviously there are exceptions, but I don't suggest betting your future on a company that might not be around next week.
Tip: Longevity isn't everything, but a solid track record of success is a good start.
Is it a public or privately held MLM company?
A publicly traded company listed on the stock market is required to disclose their earnings report every 3 months. This makes it lot easier to see how well the company is doing financially, including whether it's growing or struggling.
Privately held companies do not have to release their earnings, but will often do so anyway.
Tip: A lack of financial transparency is a huge red flag.
Do you genuinely believe in the company's products or services?
This is a biggie.
It doesn't matter if your company sells anti-aging skincare products, nutritional products, CBD oils, cryptocurrency, financial services, hair care, purifiers, or personal care products.
If you can't get behind the MLM product or service, walk away.
Cuz if you don't actually like and use the company products yourself, how can you realistically expect someone else to buy it?
Exactly. You can't.
Not to mention the ethical issue of giving a word-of-mouth recommendation (aka referral marketing) to something you don't believe in.
Also, stay away from new MLM companies who have ridiculous or unproven claims — especially dietary supplements, home care, or wellness products.
Legit products will be backed by scientific studies, clinical trials, and the most important proof: real-world results.
Tip: There's no better guinea pig for your MLM product or service than yourself.
Is there a huge demand for the product or service?
Related to the question above, be wary of direct selling companies offering products that are reaching market saturation or taking advantage of a temporary fad or the latest market craze.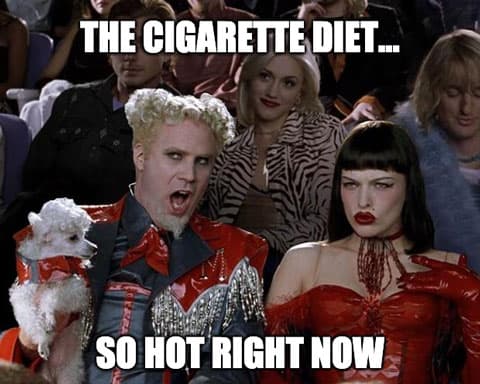 Tip: If your goal is long-term residual income, you gotta think long-term and decide if the product or service will be in high demand well into the future.
Do you trust your upline to help you succeed?
Make no mistake: Your upline is there to guide and help you along your MLM journey. But they are NOT responsible for your success story — you are.
In other words, if you wanna build a successful multi-level marketing network, you must take full ownership over your results — positive and negative.
That said, your leadership should be made up of those you admire, respect, and have the kind of lifestyle you ultimately want.
Tip: Like it or not, you become who you surround yourself with, so you need to get around winners.
What is the compensation plan?
There are several different types of network marketing opportunities including "unilevel", "binary", and "breakaway" structures. Each have their own advantages and disadvantages.
But what's most important is to understand exactly what's required for you to start generating income as quickly as possible with your chosen MLM.
Make sure you're 100% clear on what steps you need to take in order to grow your MLM business, before you decide to join.
Tip: If you can't explain it, you don't understand it. The sooner you get the comp plan down, the sooner you'll be able to recruit and grow your downline.
Are you looking at both sides of the coin?
If you Google any reputable MLM, there will be two extremes of opinion.
On one side, you'll have the super-charismatic and successful distributors who are making a fortune and believe their company is the greatest of all-time.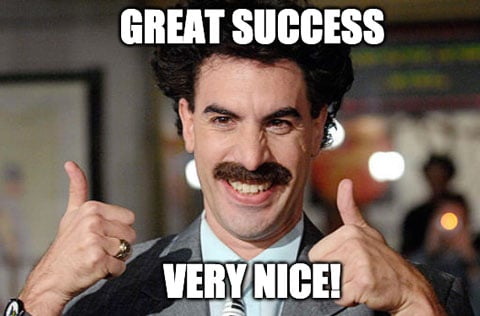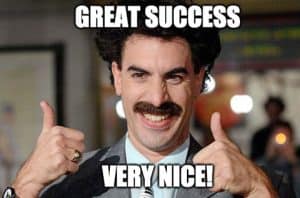 On the other side, you'll have the bloggers and haters who'll blame the MLM company for their divorce last year, declining health, and essentially ruining their entire life in Utah.
(Kidding. But did you know that Utah has the most MLMs per capita than any other state?)
Tip: Since people tend to believe what they want to believe, try to look at both sides and take each with a grain of salt.
A respectable MLM is always gonna have its fans and detractors. Avoid drinking the Kool-Aid and be careful who you choose to believe.
What does your gut say?
At the end of the day, trust your instincts and be honest with yourself.
If something about an MLM isn't sitting well with you, there's probably a good reason for that.
Tip: Be sure to voice any and all concerns you may have about a company before making your final decision.
Asking a few uncomfortable questions up front, could save you a ton of regret down the road.
Speaking of uncomfortable questions…
Don't forget this one:
---
Do MLMs Really Work and Can They Make You Rich?
Yeah, they can definitely work.
But it's rare.
A fortunate few even get rich.
But that's damn rare.
This is directly from the Federal Trade Commission's (FTC) website:
Failure and loss rates for MLMs are not comparable with legitimate small businesses, which have been found to be profitable for 39% over the lifetime of the business; whereas less than 1% of MLM participants profit. MLM makes even gambling look like a safe bet in comparison.
Ouch.
I gotta say though:
If you're someone who's just looking for "a safe bet" and high percentage wins — being an entrepreneur prob'ly ain't for you.
Fact is, being a risk taker is an absolute requirement to be successful in any home-based business venture.
But if it's true that 99% of network marketers don't make any money, then who does?
First of all, the company founders.
For example, the late American entrepreneur Mary K. Ash founded the cosmetics MLM giant Mary Kay.
Although she passed away in 2001, Forbes estimates Mary Kay's company is now worth more than $3 billion.
Amway's founder, the late Richard DeVos, was worth $5.4 billion before he passed away in 2019.
But what about these MLM gasbags who post Instagram pics of themselves enjoying luxury yachts, Ferrari's, and houses the size of castles?
You look at these photos and can't help but wonder:
"Is this all staged?"
And if it's not, are these folks getting rich only because everyone else in the company went broke?
What about all those poor saps who don't make a dime in MLM?
To be fair, that could be said about almost all home-based businesses.
And let's be real: success is a two-way street.
You can't just blame your company, your busy upline, or a lazy downline for your lack of results.
Just like you can't really blame your parents, boss, or the government for your crappy life.
My personal motto is:
"Everything is my fault."
Own your sh*t.
To be honest, even my own failures in network marketing had more to do with my lack of effort and patience, than anything else.
Just because you have a business structure that has many levels of support, ultimately it's still up to you.
Unfortunately though, these "levels" are one of the main reasons why MLM consultants have been plagued with the following question for decades…
---
What Are MLM Companies? Same As Pyramid Schemes?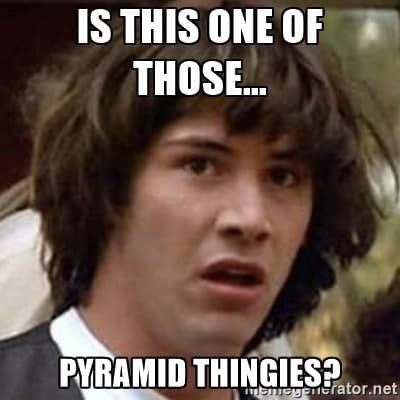 To quote Bruce Buffer from the UFC:
"IIIIIIIT'S TIME!!!"
For the notorious MLM vs pyramid scheme cage fight!
To begin with:
It's typical for those who don't know jack sh*t about MLMs to paint them all with the same negative brush.
Especially when it comes to accusations of being an illegal pyramid scheme.
This is mostly due to polite ignorance or in some cases: sheer stupidity.
If you're taking a serious look at any MLM company, you need to understand why people think this way.
As much as I hate to admit it, multi-level marketing IS a legit business model.
(If done the right way.)
It's definitely NOT for me but MLMs are obviously legal, clearly work for a number of people, and have been around for over a century.
Pyramid schemes, on the other hand, are 100% illegal.
Other than that, the main difference between MLMs and pyramid schemes has to do with product sales and recruiting.
In legitimate MLM businesses, there's always an actual product or service being sold, along with the option of building your own sales force or global network.
In an illegal pyramid scheme, no one is buying or selling any products and ALL the emphasis is placed on recruiting new members.
But since both involve recruiting, MLM critics have often referred to network marketing as "legal pyramid schemes" which explains why this myth continues to perpetuate.
However:
Even though most MLMs are not illegal pyramid schemes, there's still one thing that separates them from regular (non-MLM) companies: recruiting.
In case you didn't know, to be super-successful in network marketing, you gotta recruit new members.
Doesn't matter how good your MLM product lines are or whether you're in the USA, Canada, UK, Australia, Brazil, Germany, Malaysia, Thailand, Peru, India, Japan or Mexico.
It's not just about finding potential customers for your doTERRA essential oils, Mary Kay beauty products, Herbalife nutritional supplements, Youngevity weight management shakes, or Pampered Chef kitchen products.
Same goes for Rodan and Fields skincare, Kyani superfoods, Princess House cookware, Sun Hope probiotics, PartyLite candles, or Zurvita energy drinks.
The real dough is in the flow of new recruits.
This is where MLMs are completely different from standard companies.
But that still doesn't stop many MLMers from believing the following MLM sales pitch aka propaganda (aka bullsh*t):
If you think about it, every company is shaped like a pyramid. With the CEO on top, then a couple managers, supervisors, and then the rest of the employees. See? It's the exact same thing!
Sigh.
Okay, let's take a look at a standard company structure vs. the typical multi-level marketing business model:
It's fair to say they both look similar and resemble a pyramid shape, right?
But last time I checked:
Most companies don't require their new employees to pay a "sign-up fee" to join.
And:
Most companies don't have the majority of their own sales coming from their own employees.
Oh and can't forget this:
Most companies don't allow workers to personally recruit other employees into the business — that's why Human Resources (HR) and hiring managers exist.
See the difference?
Now I can already hear the typical MLM responses like:
Yeah but people get their friends and family hired at companies all the time! And many companies give cash bonuses to employees who refer qualified candidates!
Yup.
But the key word is "qualified" meaning those with related skills or experience — not just anyone who's looking to get rich from home.
And do you hire them yourself and get a cut of their future wage, too?
Didn't think so.
Yeah well… you're talking about being an employee. The network marketing business is about being an entrepreneur and owning your own business. And that involves hiring people!
Correct.
For example, an entrepreneur might hire a salesperson to sell great products and get new accounts. Or an IT specialist to manage how their company uses technology. Or a customer support rep. And so on.
But most entrepreneurs will hire a variety of skilled positions and pay them a wage or salary to do a specific job.
Not just hit up their friends and family to join their company for a fee, pay them on pure commission, and give bonuses to hire someone else on pure commission.
So if it looks like a duck and sounds like a duck…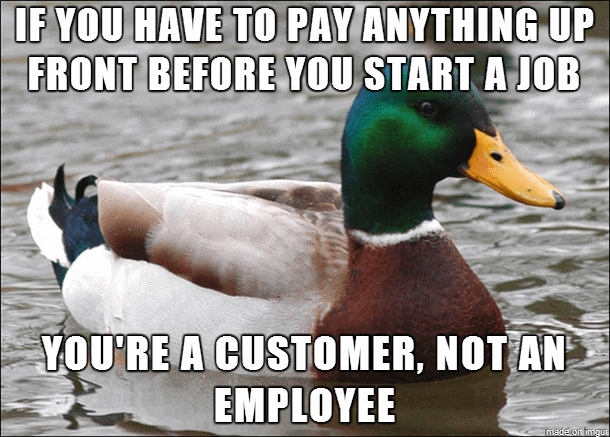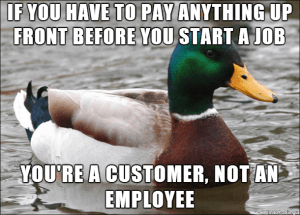 Look:
If you've been around the MLM game for as long as I have, you already know that success = consistently recruiting new distributors.
And if you're cool with that — more power to you.
But if you're an MLMer, don't piss on someone's leg and tell them it's raining.
Own up to the fact that it's a unique business model primarily based on building a solid downline in order to build a passive income.
Rant over.
Now…
I'm not a big fan of podcast hosting guru Dave Ramsey, but he does a pretty good job explaining how MLM works below:
So generally speaking, there's nothing wrong with MLMs or building a team of like-minded entrepreneurs.
But if too much emphasis is placed on recruiting and not enough on product sales, an MLM can land in seriously hot water with the FTC.
For example, Amway is the number-one MLM company in the world doing around $9 billion (!) a year in revenue.
Back in 1979, the FTC made a landmark decision and ruled that Amway was NOT a pyramid scheme since its Independent Business Owners were not just being paid for recruiting new sales representatives.
Amway did have to make some changes, but that ruling set a precedent for the MLM industry that remains to this day.
According to the FTC, a pyramid scheme is clearly defined as a company that specifically offers payouts for recruiting purposes only.
Don't take my word for it, this is straight from the FTC's website:
Some people confuse pyramid and Ponzi schemes with legitimate multilevel marketing. Multilevel marketing programs are known as MLMs, and unlike pyramid or Ponzi schemes, MLMs have a real product to sell.

More importantly, MLMs actually sell their product to members of the general public, without requiring these consumers to pay anything extra or to join the MLM system. MLMs may pay commissions to a long string of distributors, but these commission are paid for real retail sales, not for new recruits.
The reason why MLMs get mixed up with pyramid scheme accusations is because many companies walk a fine line between selling products and recruiting.
It can get even more confusing when you see how many MLMs give special "bonuses" for building (aka recruiting) a high-performing downline.
When that line gets crossed too far, the FTC will often step in and either shut down the MLM company or hit them with heavy fines.
Several of the biggest MLMs on the planet have been accused of pyramid scheme practices at one time or another.
It seems to be almost a rite of passage in this industry.
If you have a sense of humor (and half an hour to burn), you should also check out John Oliver's take on multilevel marketing plans below.
Keep in mind that it's a comedy show and he's not interested in giving both sides of the business.
In other words, it's heavily biased and completely anti-MLM:
To keep things fair, here's an excellent response to John Oliver's review and a more thorough (60-minute) examination of MLM:
If you skipped both vids, just know that there are two sides to the network marketing coin.
Some peeps absolutely love the business — some throw up in their mouth a lil' when they hear the term "MLM".
But from now on, if you hear someone say that all MLMs are a pyramid scheme, don't waste your time arguing with them.
If you're seriously interested in an MLM business, do your own research and check out the company yourself.

Might be a good fit for you. Might not.
But at least you know better now.
---
What Does It Take To Be Successful in MLM?
So you wanna be a rock superstar and live large?
A big house, 5 cars, you're in charge?
Comin' up in the world, don't trust nobody
Gotta look over your shoulder constantly

~ Cypress Hill
If you wanna be an MLM superstar, it ain't all rainbows and lollipops.
There are many traits and skills that are must-haves if you're gonna succeed in this game.
You need a ton of patience, determination, work ethic, and excellent communication skills to name just a few.
But here's the thing:
The only way to really succeed in MLM is to be a relentless, iron-willed, sales and recruiting machine.
If that idea makes your butt pucker and toes curl, even the best network marketing is definitely not for you, Cupcake.
Because like it or not, it's ALL about selling.
You're either selling the product or service, or selling "the dream" of being your own boss if you're recruiting someone into your MLM company.
It's an essential part of any MLMer's overall marketing strategy.
Don't be fooled by those who may try to ease your discomfort by telling you there's "no selling involved".
If you've ever been to a network marketing conference or event, you'll quickly notice that all of the top-level distributors have EPIC sales abilities.
No exceptions.
Some of them are born with it, others have developed it over many years of experience.
Successful multi-level marketing companies are all sales-driven businesses. Period.
Why do you think MLMs are often referred to as "direct sales companies" — many of which are members of the Direct Selling Association?
And there's nothing wrong with that.
Truth is, the success of every home-based business ultimately depends on how well you sell your products or services.
Mary Kay, for example, became a billionaire because she knew how to sell her products and, more importantly, her dream of being a successful entrepreneur to other women.
The same could be same for Rich DeVos of Amway, Art Williams of Primerica, and every other successful MLM founder in history.
But in MLM, recruiting other people into your organization is the name of the game.
So you better be willing to ask your friends and family (and basically anyone you meet) questions like:
"Hey John, I'm launching a new business and really want you to take a look at it."
"Would you be open to a side project if it didn't interfere with what you're doing right now?"
"I've found something that could really boost our cash flow and you're one of the first people I've reached out to…"
Welcome to the wonderful world of recruiting.
If you can't see yourself ever saying those kind of things to people, the MLM biz ain't for you.
That said, recruiting is a skill set that can be learned by anyone from stay-at-home moms to broke college students with maxed-out credit cards.
And no matter what type of business you decide to pursue, you better be willing to get uncomfortable in the beginning.
Because there's always gonna be a learning curve you have to go through to become successful.
So this is where self-awareness comes into play:
If you'd rather fight a Grizzly bear than try to recruit and sell the dream to your friends and family, you better stay the hell away from network marketing.
---
The NFL and Network Marketing Companies
Is it just me…
Or is there something really f*cked up about turning every form of social interaction into an opportunity to "build your team"?
(This guy knows what I'm talking about.)
Now, don't get me wrong:
Being passionate and having a true desire to help yourself and others achieve their goals is awesome.
Noble even.
I'm all for being obsessed about your business and entrepreneurial life.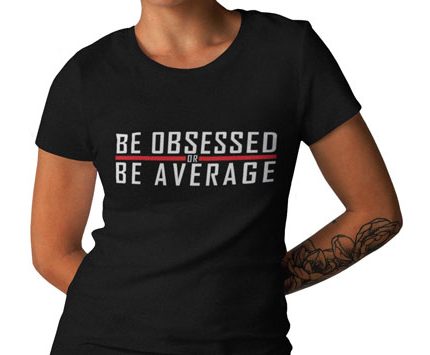 That's what successful business owners do.
And there's nothing wrong with using your warm market and social media to build your business…
To a degree.
But there's a good reason why the following joke exists about long-time MLMers:
"If you stick around long enough in this industry, you'll become a member of the NFL — No Friends Left Club."
In other words, when practically everyone you meet and interact with becomes a target with a "Recruit Me" sign on their back…
And every other post you make on Instagram and Facebook is another ultra-spammy testimonial or marketing pitch…
Don't be surprised when your friends and family start blocking you on social media or even avoiding you completely.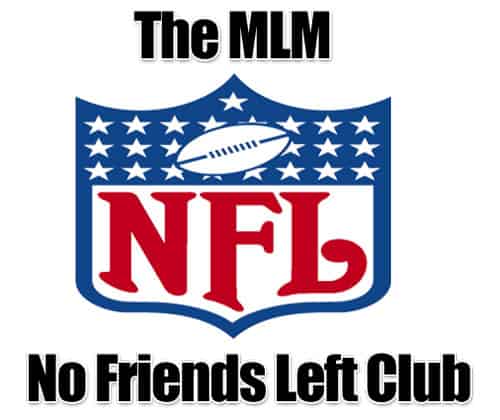 One last thing:
Something that's not talked about enough is the permanent damage that can sometimes result from trying to recruit your personal friends or family members into an MLM.
Cuz if they end up joining your company and begin spending their hard-earned cash on products…
While investing a significant amount of time into their MLM business that you introduced them to…
And for whatever reason they do NOT become successful…
Who do you think they're gonna blame?
(Hint: not themselves.)
In some cases, I've seen long-standing relationships completely destroyed as a direct result of MLM involvement.
To be fair, I'm sure the opposite is also true — where some long-standing relationships begin and thrive thanks to joining an MLM company.
But like my old man used to say:
"Sometimes you shouldn't mix business with pleasure."
So if you're gonna pursue network marketing, just be careful who you approach to join your team.
Ask yourself if it's worth potentially damaging your relationship with that person.
Because if the answer is no…
You might wanna cross them off your warm market list.
(Not saying that all MLMs are fraudulent, but hopefully you get the point.)
Get it?
Got it?
Good.
Rant over.
---
Why Do So Many Fail in Multi-Level Marketing?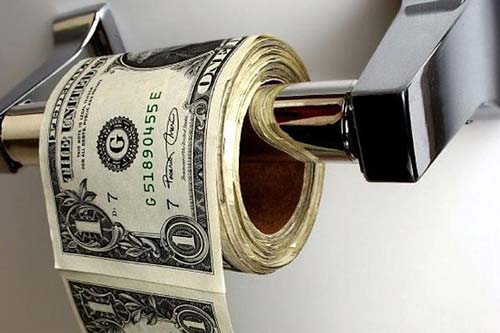 Here's a fun fact:
When it comes to network marketing, almost everyone quits.
Technically speaking, attrition rates are about 99%.
In case you're unaware, "attrition" is just a fancy word for the statistical difference between people who start something vs. those who actually finish.
Winners vs. quitters.
If MLM was a marathon, only 1 out of 100 people would cross the finish line.
But let's be honest, almost everything worth doing has a high attrition rate.
Behold, the most common New Year's resolutions:
Exercise more
Lose weight
Eat healthy and consume health products
Take a more active approach to health
Learn a new skill or hobby
Spend more time on personal well-being
Spend more time with family and friends
Drink less alcohol
Stop smoking
Threesome
(Okay, that last one was mine.)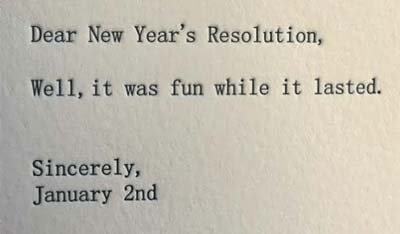 Bottom line is, LIFE has a high attrition rate.
The phrase "if it was easy, everybody would be doing it," applies to virtually anything that's worth the time and hard work.
That's especially true when it comes to starting your own full or part-time business and actually becoming profitable.
So while a 1% success rate in MLM might be depressing, you have to remember that attrition is everywhere, not just in network marketing.
That said, a 99% drop-out rate is one of the main reasons I'm not a fan of the MLM business model.
By contrast, the Small Business Administration (SBA) tells us that 51% of (non-MLM) small businesses will survive their first five years.
But don't delude yourself into thinking the odds are stacked in your favor with ANY home business.
Notice I said "survive," which is different than being profitable.
In the United States, half of the small businesses that do fail, go belly-up during their first year. And the rest are typically out of business within a decade.
Welcome to the wonderful world of being an entrepreneur 🙂
That still doesn't explain why so many folks quit MLM, though.
Here's a couple reasons off the top of my head:
1. The company might actually suck.
Lousy MLM companies somehow manage to stay in business for years.
Even if their retail prices are ridiculous or their products straight up suck donkey balls (e.g. magic weight loss pills or cheap leggings).
But if the company has solid leadership along with a top-notch recruiting operation, sometimes that's all it takes to win.
And it's not illegal to sell an overhyped, overpriced product.
Just ask Kanye about his Nike Yeezys.
(Yes, that's a real eBay listing.)
2. The person who quit the company might suck.
There's no nice way to say this.
Most people love the idea of entrepreneurship, but they suck at being one.
By that I mean they're either too lazy, impatient, or unwilling to do whatever it takes to be successful.
Try to remember the last time you heard anyone say:
"Yeah, I tried that MLM stuff. But I quit cuz I couldn't sell a life raft to a drowning man and I'm honestly too damn lazy to work for myself. Totally my fault."
Said no one ever.
Instead, they'll bust out a dump truck full of excuses:
Total scam and bullsh*t pyramid scheme. No one wants to buy this crap anyway. Plus, my upline won't even help me. Nobody I know will EVER join my team. And I really don't have time to commit to this.
Sound familiar?
Because those are definitely some words that have come outta my mouth in the past.
See, the problem really wasn't with the MLM companies I joined.
The problem was that I had a victim mindset and blamed everyone and everything else for my failures.
As cliche as that sounds, it's the truth.
Looking back, I was really just trying to justify why my life sucked so bad.
And instead of looking in the mirror, I was perfectly willing to bitch and complain about anything in life that I felt was unfair.
(Well, almost anything.)
But here's my point:
It doesn't matter if it's MLM, digital marketing, affiliate marketing, online course creation, Amazon FBA, ecommerce, or any other business model.

Until you start taking full and complete responsibility for your success, you will not have it.
Take it to the bank.
---
MLM Quick Summary: Are They All Scams?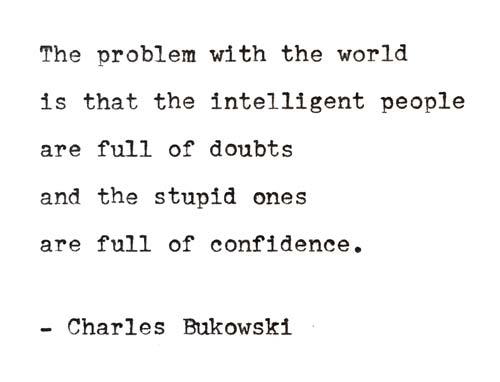 Fact is, many smart and successful entrepreneurs are MLMers.
As much as I don't particularly like network marketing (recruiting = vomit frosting on a moldy cupcake), MLM companies are not all pyramid schemes.
Or scams.
They definitely have their share of bad apples who cross the line and get slapped by the FTC.
But the business model has been around for over a century and ain't going anywhere.
Neither are the MLM haters out there.
It's all about knowing who you are and what you're willing to do to succeed.
Am I a fan of the over-the-top motivational events, hype-filled meetings, and rah-rah culture? Nope.
But then again, I'm more of a self-motivated, cynical, and introverted prick.
If that's not you, joining an MLM company might just be what the doctor ordered to get your ass in gear.
But if you don't enjoy selling or can't handle a ton of failure and rejection, immersing yourself in a company you "believe in" won't make a turd of difference.
When it comes to building your own business and creating a residual income, finding the "right fit" for your personality is essential.
So is developing the correct mindset and skill sets you're gonna need to work from home full-time.
Yes, some business models have higher success rates than others.
Some are full of competition and hard as hell to break into.
But where there's a will, there's always a way.
Excuses vs. results.
Some people find it in MLM.
I found it elsewhere.
Now it's up to you.
---
Shameless Plug: Realistic Passive Income Without MLM?
Imagine this:
No recruiting, no selling products, no rah-rah meetings, no bullsh*t.
Don't believe me?
Don't blame you.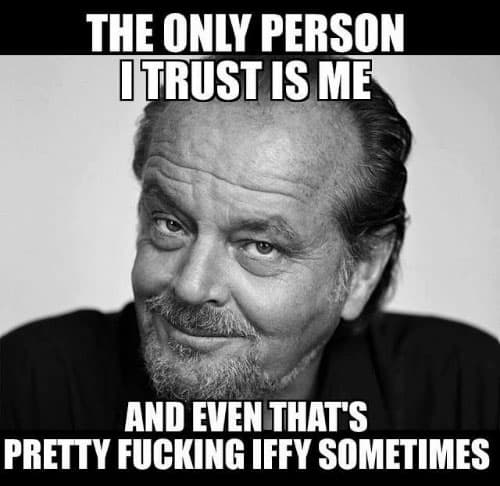 But before you scream "SCAM!" and scram, do yourself a favor.
Put down the Hatorade and click here to discover more realistic ways to make passive income from home.