Real, Unbiased Young Living Review from an Ex-MLMer
6 Comments
---
Table of Contents
---
The Ultimate Cure-All?
Get this:
Humans have been using essential oils for thousands of years.
Long before the MLM company Young Living, the ancient Egyptians were extracting oils from plants for beauty care, aromatherapy, and spiritual use.
More recently, essential oil products can be dated back to the 1800s, when a different type of entrepreneur existed:
The snake oil salesman.
Fact:
These peddlers of potions sold plain mineral oil aka "snake oil liniment" that was guaranteed to cure all kinds of physical ailments.
Spoiler alert: They didn't work.
That's why today, the term "snake oil" still means a worthless product or scam.
Now before you send me nasty hate mail…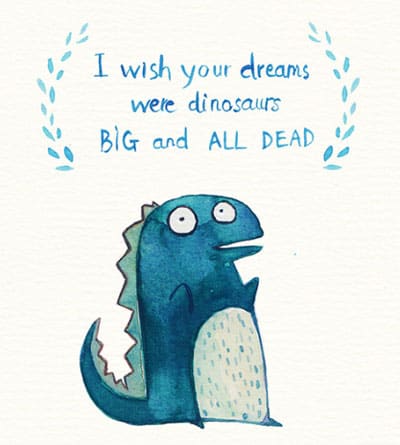 I'm NOT saying Young Living is selling useless snake oil.
So calm down, inhale a few drops of lavender, and put the pitchfork away.
However:
Essential oils are undoubtedly big business in America once again, capturing the attention of millions of believers worldwide.
And it's not just yoga studios that love 'em.
Everyone from celebrities and pro athletes to business execs and average Joe's are using therapeutic oils.
Check this out:
In 2021, the global essential oils market was valued at than $9.62 billion and is expected to grow to $18 billion (or more) by 2028!
And guess what?
Young Living is right smack-dab in the middle of it — an 800-pound gorilla of the essential oil world.
But how did it happen for this MLM?
Breathe deeply as we pass through the peppermint-infused looking glass to discover how it all started:
---
What is Young Living?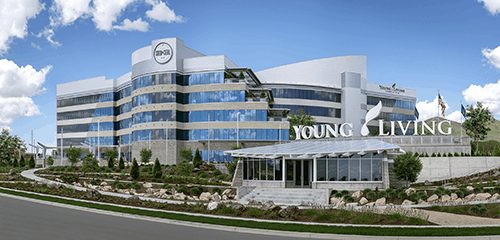 Young Living is the world's largest essential oils MLM company, making its home in Lehi, Utah.
The company's vision statement is:
To bring Young Living Essential Oils to every home in the world.
And they're doing a pretty good job:
Young Living has offices in 12 countries with over 3,000 employees
They operate more than 16 corporate and partner farms worldwide
Have an estimated 4 million distributors across the globe
But as Mr. Wonderful from
Shark Tank
would say:
In 2020 alone, Young Living raked in around $2.2 billion in revenue.
To put that in perspective:
You'd have to earn a million dollars every single day for the next five years in a row — just to get close to that amount of money.
In other words, Young Living is selling a TON of essential oils.
But here's the interesting part:
The State of Utah is also home to Young Living's biggest rival and the planet's second-largest essential oils MLM: doTERRA.
Coincidence? Maybe.
Per capita, Utah does have more MLMs than any other state.
It gets better:
Turns out that doTERRA was started by a couple of former Young Living execs… but more about that later.
Young Living sees itself as leading "a global, purpose-driven wellness revolution" on a mission to "champion nature's living energy — essential oils."
Translation: "We wanna sell a sh*tload of essential oils!" 😉
But you can't argue with their staggering level of success, so let's go back a few decades to see how this MLM company got started…
---
When Did Young Living Start?
To begin with:
Young Living was founded in 1993 by Donald Gary Young aka D. Gary Young.
But to find out why that happened, we need to go back the 1970s…
According to D. Gary Young, in 1973 he suffered a near-fatal logging accident at the age of 24, which left him in a coma for three weeks.
After being initially "paralyzed and confined to a wheelchair", he claims to have discovered the power of essential oils when he used them to relieve his pain…
… and eventually regain complete feeling and mobility of his legs (allegedly).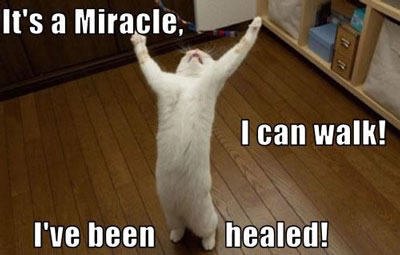 But that's not all:
After Gary Young was able to run a half-marathon, that's when he "decided to share his experience of the healing properties of essential oils with the world."
Below is a quick video from Young Living called "Know Your Roots" which explains Gary's story in epic detail:
Sheesh. That's a Hollywood-level production right there lol.
While it's unclear how much of that story is factually true, one thing's for sure:
Gary Young's passion for alternative medicine, essential oils, and life in general was undeniable.
Unfortunately, so were his controversial methods of healing:
In 1982, Gary Young started practicing medicine in the State of Washington — without a license — which quickly got him arrested and fined.
He then opened several alternative medicine clinics in Mexico and California which garnered the negative attention of local media outlets.
In 1988, his Young Life Wellness Center in Chula Vista was shut down for promoting misleading and deceptive health cures.
But D. Gary Young refused to give up.
And that's when fate intervened:
During the early 1990s, Young was traveling the world when he ended up in France and began learning the process of distilling lavender oil.
That experience sparked an idea in him that would change his life forever.
Upon returning to the United States in 1992, Young bought a 160-acre farm in Idaho and planted his first lavender, sage, thyme, and peppermint plants.
Shortly thereafter:
Young Living Essential Oils officially began operations in Riverton, Utah, and eventually moved their headquarters to Lehi, Utah in 1993.
(The company was incorporated in 1994.)
Fun fact:
Deciding to name the company after himself — "Young Living" — was probably a good move since it was a heckuva lot better than the other name he was considering:
"Gary's Magical Fairy Oil".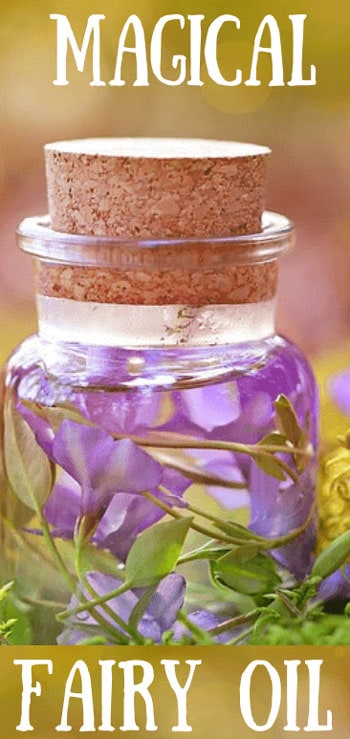 Kidding.
But seriously, you gotta admit that Young Living IS a great company name, especially for an outfit trying to sell health, wellness, and anti-aging products.
More:
By 1996, the company had outgrown the original Idaho farm and purchased a second farm in Utah named the Young Living Lavender Farm and Distillery.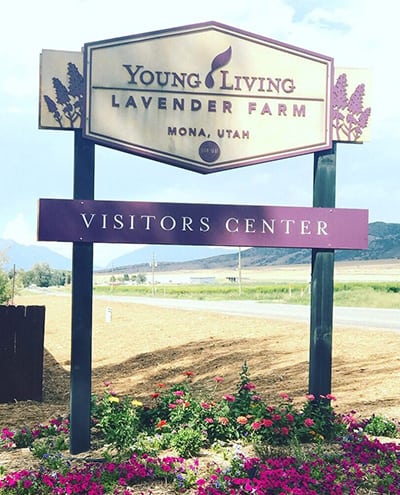 At that point, D. Gary Young was already making millions of dollars per year.
Unfortunately, the blue skies and peaceful lavender fields wouldn't last long:
In 2000, Utah's Occupational Safety and Health Division fined Young Living Farms for safety violations that resulted in death.
Apparently, Gary had built his own distillery without following the regulations for pressurized vessels, such as including proper release valves.
This ended in tragedy when one of the distillation vessels accidentally exploded and killed a Young Living Farms employee.
You can actually watch him explain Young Living's distillation process below (from 2012):
But lawsuits or accidents were no match for D. Gary Young's resolve.
Two months after the tragic vessel explosion, he opened the Young Life Research Clinic Institute of Natural Medicine in Springville, Utah.
Unfortunately, Young's resolve couldn't stop more lawsuits against fraudulent medical practices — such as causing near-fatal kidney failure in a patient — so in 2005 he closed the clinic permanently.
But hang on a minute:
In case you couldn't tell by now, the essential oil man had no quit in him.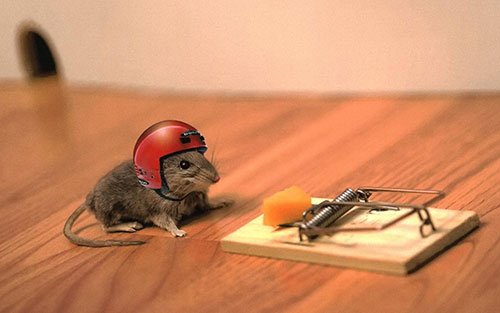 So in 2006, Young traveled to South America and opened yet another clinic — Nova Vita Medical Clinic — in Guayaquil, Ecuador.
Young also discovered that Ecuador's lush, tropical climate and rich soil is ideal for growing exotic plants.
And guess what?
He also began building a new farm there — Finca Botanica Farm — which has now grown into a thriving 2,000-acre beast with a state-of-the-art distillery.
But it's not easy running a multi-million dollar MLM from a different country.
And despite the expansion into Ecuador, Young's company began to fall apart in 2007:
First, he fired his Chief Operating Officer David Stirling for unknown reasons.
Then Emily Wright and Dr. David Hill — both high-ranking Young Living staff — left the company.
To make matters worse:
The three ex-Young Living executives soon teamed up to form their own essential oils MLM company called doTERRA.
Ouch.
In response, Young Living filed a lawsuit against doTERRA for stealing their "trade secrets" but the case was eventually dismissed and Young Living was forced to pay doTERRA's almost $2 million in legal fees.
Double ouch.
Still:
All legal issues aside, Young Living continued to experience incredible growth and in 2017, surpassed $1.5 billion in sales revenue.
D. Gary Young also set up the Young Living Foundation in 2009 to provide education, schools, and housing to communities in need around the world.
Sadly, in 2018, D. Gary Young passed away at the age of 68 from complications due to stroke.
The company is now run by Young's long-time wife, Mary Young (CEO), and Jared Turner who serves as the Chief Operating Officer.
But despite all the setbacks over the years:
It's fair to say that Young Living — and the essential oil industry as a whole — is where it is today thanks to the vision and passion of D. Gary Young.
Like him or not, you can't help but admire the success of Young Living as an MLM who's been around for over 25 years now and still going strong.
And if their recent expansion into China is any indication, Young Living has no plans of slowing down anytime soon.
But what is it about their essential oil products that have allowed this network marketing giant to flourish amidst all of the controversy?
Let's take a closer look:
---
Young Living Products
Here's the deal:
Young Living sells a LOT of essential oils. Like, a whole lot.
In fact:
They have so many types of oils that in 2015, they won the Utah Genius Award — given to companies that register the most new trademarks in a year.
How many oils are we talkin' about?
Young Living currently offers more than 500 varieties of essential oil products ranging from single bottles and roll-on applicators to massage oils and even dietary oils that can be ingested.
(Mmmm… dietary oils are my favorite.)
But if those options aren't enough:
Young Living also offers a whole line of EO-infused household and personal care products including soaps, lotions, toothpaste, cough drops, and even their Savvy Minerals makeup line.
Oh… and we can't forget about their essential oil blends for pets.
(Seriously, they're called Animal Scents lol.)
But what Young Living is mostly known for is their individual essential oils and blends for use in their aromatherapy diffusers.
Their singles collection contains over 80 individual essential oils, including the always-popular lavender and peppermint, to more exotic-sounding oils such as Northern Lights Black Spruce and Sacred Sandalwood.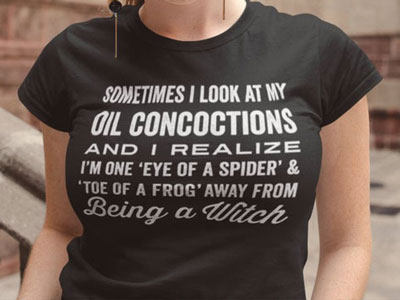 Young Living also has around 90 essential oil blends to choose from, with names such as Magnify Your Purpose, Highest Potential, and Into the Future.
Okay, so those names are a lil' corny.
But it's better than calling them Liquid Fairy Farts…
… or Magical Unicorn Pee 🙂
Speaking of which:
Are Young Living Oils Safe and Organic?
According to my research, while Young Living's essential oils are not "certified organic" — they might actually be higher quality than organic.
Let me explain:
See, when a product is labeled "USDA Organic", it only has to be 95% organic which means 5% could still be synthetic.
Which is why Young Living promotes their Seed to Seal process so aggressively.
Basically, Seed to Seal has three main objectives to ensure the finest therapeutic-grade oils are being produced:
Sourcing
Science
Standards
You can watch how it all works below:
So I think it's safe to say that Young Living produces some of the highest quality oils on the market.
As you may know:
Each essential oil is thought to have specific health benefits.
And there seems to be an oil for virtually every problem you can imagine.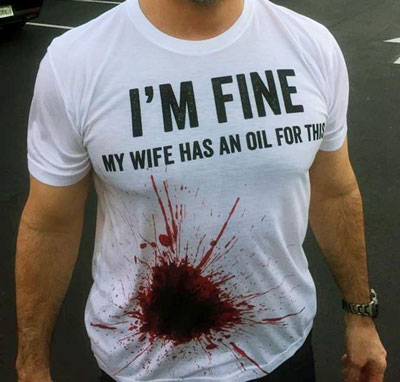 (Well, almost every problem.)
Below is a list of the most popular essential oils on the market and what they're commonly used for:
---
15 Most Popular Essential Oils
*Mobile users: scroll left/right on table if last column is not fully visible
15 Most Popular Essential Oils

| Name | Scent | Most Common Uses |
| --- | --- | --- |
| Lavender | Floral | Calming, stress relief, pain relief |
| Peppermint | Mint | Headache relief, digestion, muscles and joints |
| Lemon | Sharp, citrus | Cleaning, skin care, air freshening, antidepressant |
| Tea Tree | Antiseptic, woody | Acne, eczema, insecticide, colds and congestion |
| Eucalyptus | Sharp, camphor-like | Pesticide, respiratory issues, colds, fevers, immune system |
| Rosemary | Floral | Blood pressure, memory/mental clarity, stress relief, congestion |
| Frankincense | Rich, musty | Meditation, skin care, stress relief, sleep, immune support |
| Sweet Orange | Sweet | Anxiety, immune support |
| Lemongrass | Citrus | Digestional health, calming |
| Clary Sage | Nutty, earthy | Cramps, hormonal balance, muscle pain |
| Grapefruit | Zesty, sweet | Weight loss, energy boosting |
| Clove | Spicy | Dental care, colds, inflammation |
| Oregano | Herbal | Antibacterial, antioxidant |
| Roman Chamomile | Sweet, fruity | Calming, sleep aid |
| Bergamot | Spicy citrus | Skin care, calming |
However:
Because of limited scientific evidence, essential oil treatment is still a highly controversial issue within the medical community.
To be fair though:
Back in the early 1900s, many doctors used to prescribe cocaine drops for children with toothache, heroin for cough relief, and cigarettes for asthma.
I must be kidding, right?
Guess again: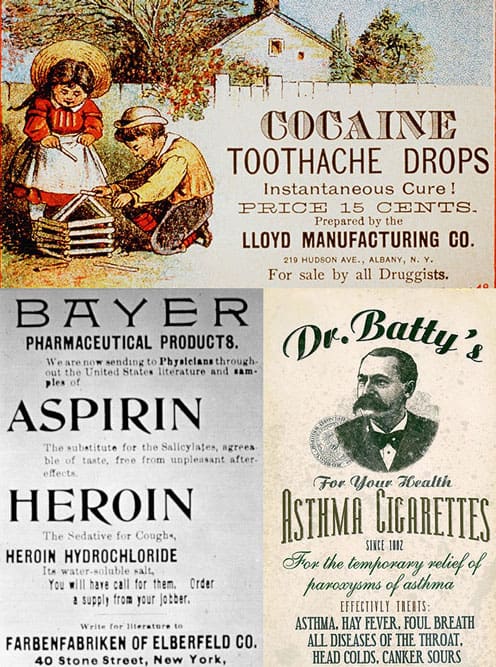 (Yes, those were REAL ads.)
What's my point?
Modern medicine has been wrong before, so you should prob'ly make up your own mind about essential oils.
But here's something we can all agree on:
Inhaling some lavender or peppermint essential oil is much better than snorting a rail of coke or injecting some good ol' smack, amiright?
Just sayin'.
Like anything though, essential oils can be dangerous if they're misused.
The company even admits this on www.YoungLiving.com:
Excessive use of essential oils may increase the risk for adverse reactions.
According to the National Capital Poison Center, some folks can have extremely negative reactions to essential oils, including skin rashes and even seizures in children if certain oils are swallowed.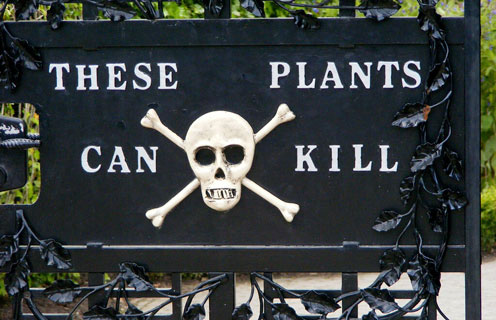 It's worth mentioning that it's usually not recommended to drink essential oils since they are extremely concentrated and can easily be overconsumed.
To be fair:
There's a huge difference between drinking half a bottle of Wintergreen oil (not recommended, potentially deadly)…
… and putting 1-2 drops of Oregano oil into your favorite recipe (safely recommended, potentially delicious).
That's why Young Living has specific label directions for all of their essential oil products.
These include suggested uses, recommended dosages, and warnings such as:
Keep out of reach of children. If accidental ingestion occurs, seek urgent medical attention or contact a Poison Control Center. If symptoms persist or worsen, consult a health care professional. If you have epilepsy or asthma, consult a health care professional prior to use.
Do not expose the applied area(s) to the sun for 24 to 48 hours after application. If you are pregnant or breastfeeding, or have broken, irritated, or sensitive skin, do not use this product. For external use only. Keep away from eyes and mucous membranes.
Long story short:
For most people, adverse reactions to essential oils are few and far between.
If you can follow simple label directions and have some common sense, essential oils can be safely used without any major health concerns.
Ready for the catch, though?
That's assuming you're using high quality essential oils.
---
Young Living vs doTERRA
Let's talk about a hot-button issue and one of the main differences between Young Living and their biggest competitor: doTERRA.
By sourcing all of their oils from their own farms, partner farms, and Seed to Seal suppliers — Young Living controls every aspect of their EO production.
doTERRA, however, does not own any of their own farms (partner farms only).
Below is an excellent video that explains the differences in farming between these two essential oil giants:
So by owning and operating their own farms, Young Living should be able to attain much higher quality control standards, right?
Well, a quick search on Amazon.com for "Young Living" shows a majority of their products do have 4 and 5-star reviews.
But not so fast:
The issue of quality has not been entirely smooth sailing for Young Living.
Back in 2014-15, some of their oils were accused (not proven) to have synthetic chemicals and investigated for containing lead.
Then in 2017, Young Living was fined $760,000 by the U.S. Justice Department after being found guilty of violating the Lacey Act for illegally trafficking rosewood and spikenard oil — both on the endangered species list.
To be fair, it should be noted that Young Living voluntarily contacted the authorities immediately after discovering its own wrongdoing.
The company also tightened up their "commitment to compliance" as explained in the video below:
Despite having high quality control standards, Young Living shares another common problem with their rival essential oil MLM company:
FDA warnings.
Just like doTERRA, Young Living has been issued serious warnings from the U.S. Food and Drug Administration about lofty claims made by their distributors.
The FDA identified multiple instances of Young Living distributors claiming on social media that some products could treat or cure everything from cancer and autism, to Parkinson's disease and even the deadly Ebola virus.
(Actual ad from a YL distributor.)
To be fair:
Young Living is careful not to make such ridiculous claims on their corporate website.
But there's a reason why essential oils continue to sell like hotcakes: They obviously work for a lotta peeps.
Just like they have been for thousands of years.
And you know what?
Young Living has capitalized on the popularity of essential oils better than any company on the planet.
Now let's take a look at the main pros and cons of this multi-level marketing machine:
---
Pros: Why Is Young Living Worth It?
✓
Successful company track record.
More than a quarter century ago, D. Gary Young started Young Living as a true pioneer of the essential oil industry.
From developing new and unique cultivation methods, to refining the EO distillation process, this company has played a major role in the resurgence of essential oil use in modern society.
And with over $2 billion in yearly revenues, Young Living continues to be a dominant force in the essential oil MLM world.
✓
A product with a passionate fanbase.
From the time of the Great Pyramids to the recent Great Recession, essential oils have been used extensively by health-conscious peeps.
Young Living has continued this trend with millions of raving fans around the globe.
Think I'm exaggerating?
In 2019, more than 32,000 people from 43 countries attended Young Living's International Grand Convention in Salt Lake City.
And they were all jacked-up on NingXia Red: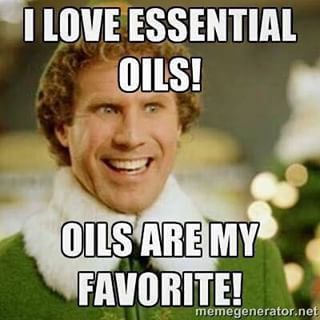 Kidding.
But this multi-billion dollar industry (and company) isn't going anywhere, so if you're looking to start an EO-home business, you're in the right place at the right time.
✓
Charitable giving.
The Young Living Foundation was founded in 2009 and is the essential oil company's charitable wing.
From helping to build new schools and homes in third-world countries, to providing disaster relief and aid to victims of hurricanes — they do it all.
Yes, I could be cynical and say it's just a tax write-off, or just another way to get some positive news stories.
But like I always say: Some charity is ALWAYS better than no charity.
✓
Reasonable start-up cost.
You can join Young Living with a Basic Starter Kit for only $45.
As an Independent Distributor, you'll get 24% off retail pricing on any Young Living products, as well as the opportunity to earn commissions.
However, to join with a Premium Starter Kit, it'll run you anywhere from $150 to $265 depending on which options you choose.
But still, it's nice to be able to invest in a home business for less than $50.
✓
Get free products.
You can also earn free Young Living products through their Essential Rewards Program (more about that later).
---
Cons: Why Young Living is Bad
✗
A controversial history and founder.
Truth is:
Most of the controversy surrounding Young Living can be traced back to a passionate founder who was — at times — negligent, reckless, and maybe even a lil' crazy:
I gotta say though:
Crazy or not, jousting is AWESOME lol.
D. Gary Young was also a brilliant entrepreneur who had 100% belief in his company's essential oils and their ability to change the world — almost to a fault.
Unfortunately, that vision sometimes clouded his judgment and resulted in a "ready, fire, aim" approach to his life and business which inevitably caused problems.
(Check out this Q&A about Gary from a long-time employee of Young Living.)
✗
Lawsuits and FDA warnings.
Look:
Any MLM company that's been around for more than 25 years is gonna have its share of legal issues along the way — no exceptions.
Over the years, Young Living has been investigated for some of their products containing lead, and even found guilty for illegally trafficking rare oils.
More recently, a class-action lawsuit was filed against the company claiming it's a "cult-like" pyramid scheme. (Note: almost every MLM in existence gets the same accusation.)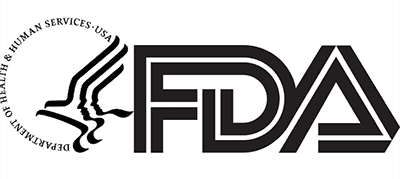 And just like their biggest rival doTERRA, Young Living has also been slapped on wrist by the FDA for some of their distributors making ridiculously false claims about their products on social media.
To be fair, even after Gary's passing, Young Living seems to be running a pretty tight ship these days as a world leader in essential oil production.
And you can't argue with over $2 billion a year in sales.
✗
Expensive products and poor customer service.
Most of the complaints I could find about Young Living has to do with the high cost of their essential oils and a lack of solid customer support.
For example, a 15 ml bottle of Young Living's Lavender oil costs nearly $32.
While their prices are definitely on the top-end for essential oils, they seem to be on par with other high-end EO companies (e.g. doTERRA's Lavender oil costs around $31).
And to be fair, if you sign up to be a Young Living distributor, you'll get a 24% wholesale discount bringing the Lavender price down to $24.
✗
Recruiting.
Make no mistake:
If there's one thing that a lotta folks hate about network marketing in general — it's recruiting.
But if you wanna be a successful Young Living distributor and make the big bucks, you'll have to build a team around you.
This often involves making a list of your "warm market" (i.e. family & friends) that you can sell products to and also invite to join your business.
Sounds great in theory, but it can often backfire and lead to a lot of rejection.
However, it's the price you have to be willing to pay if you want to make a full-time income with Young Living.
Which brings us to…
---
Compensation Plan: Can You Make Money with Young Living?
To make things simple:
Below is the best video I could find to quickly explain the Young Living compensation plan.
(You can check out their official compensation guide here.)
First off:
To become a distributor for Young Living, you'll need to sign up as a wholesale member by purchasing a Starter Kit.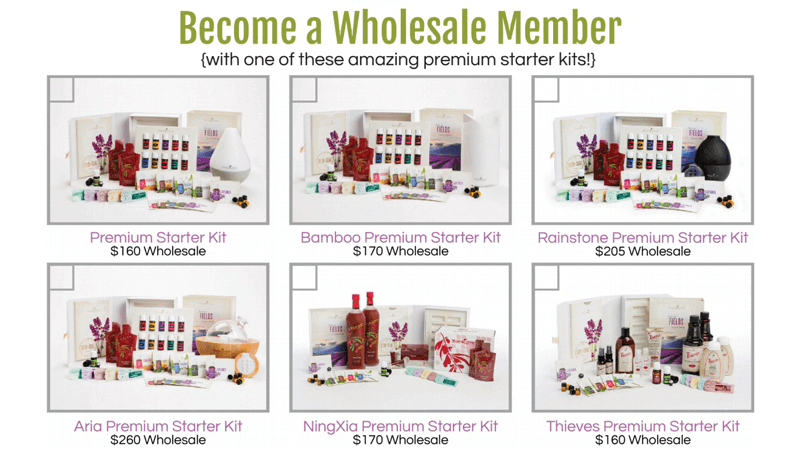 Although you can purchase a Basic Starter Kit for $45, most new recruits are encouraged to purchase a Premium Starter Kit for $150 to $265 depending on which options you choose.
Basically, there are 8 ways to earn income with Young Living:
Retail Customer Earnings
Starter Kit Bonus
Fast Start Bonus
Rising Star Bonus Pool
Unilevel Commission
Generation Commission
Generation Leadership Bonus
Diamond Leadership Bonus
Let me break it down for you:
Retail Customer Earnings
As a wholesale member, you'll receive wholesale pricing which means you'll make 24% profit each time you sell a Young Living product to a retail customer.
In other words:
Let's say you have a friend who wants to support your YL business and they agree to purchase some essential oils from you.
You can set them up with a customer account and every time they place an order, Young Living will send you a check for the difference between wholesale and retail which is 24%.
Starter Kit and Fast Start Bonuses
The next way to earn income is by recruiting new Young Living distributors to your team.
If you personally enroll a new member with any of the Premium Starter Kits, you'll receive a $25 one-time Starter Kit Bonus.
You'll also receive a Fast Start Bonus (aka "Start Living Bonus) which is 25% of the Personal Volume (PV) on any orders that your new recruits make in their first three months (up to $200), and a 10% bonus if any of your recruits manage to enroll someone else.
Personal Volume (PV) simply means the total monthly volume of your personal orders. Each Young Living product has a set PV and in the US it's the same value of the purchase price (e.g. $100 product = 100 PV).
Bottom line: Every time you enroll someone with a $150 Premium Starter Kit, you're guaranteed to make $50 from the Starter Kit and Fast Start bonuses.
Rising Star Bonus Pool
Next up is the Rising Star Bonus — a bonus where you are eligible to earn shares of Young Living's monthly commissionable sales.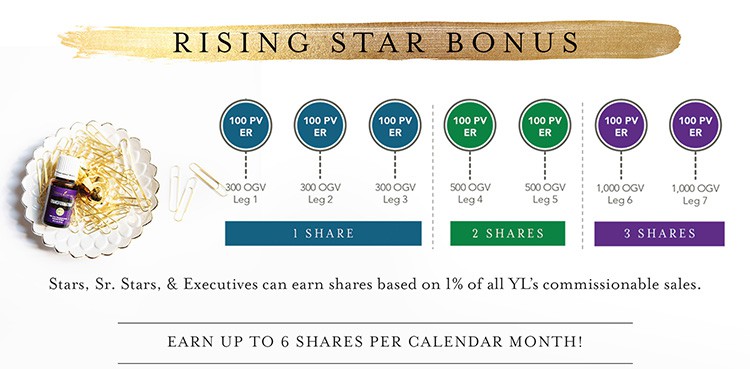 As you move up in rank from Distributor, Star, Senior Star, and Executive, you'll be placing new recruits underneath you in what's referred to as "legs".
To earn the Rising Star Bonus, you need to have 7 legs across your downline with varying Organizational Group Volume (OGV). You also need to be enrolled in the Essential Rewards program and place a 100 PV order every month.
Organizational Group Volume (OGV) simply means the total sum of the Personal Volume ordered in your downline during any month.
What is Young Living Essential Rewards?
Essential Rewards (ER) is Young Living's auto-ship program. ER members can choose new products every month and get reduced shipping rates.
Essential Rewards members can also earn YL product credits and free oils. The longer you stay a member, the more rewards you'll earn.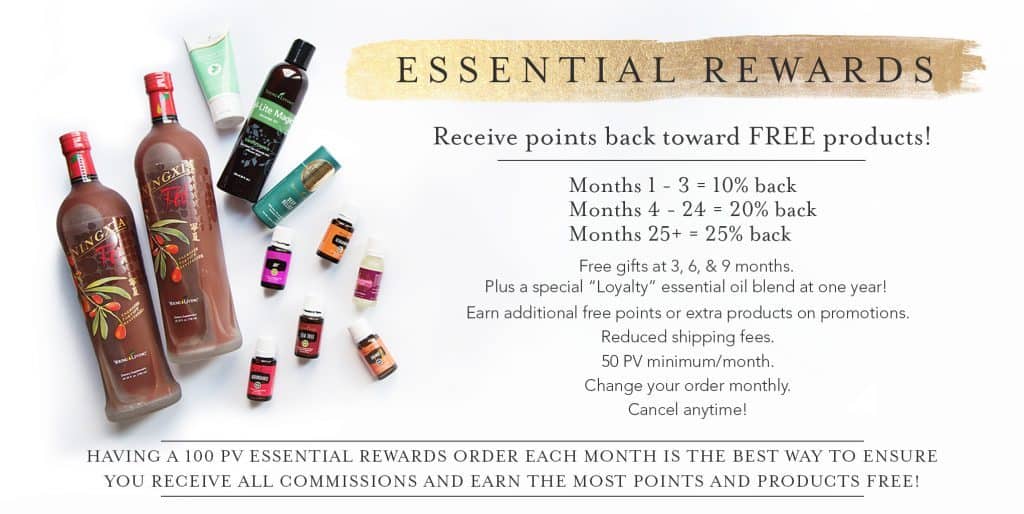 Unilevel Commission
This is the backbone of the Young Living compensation plan.
After your first three months in the company, you'll get paid commissions on the PV of your recruits.
So depending on your rank, you'll earn anywhere from 4-8% of the purchases made by your downline.
To earn Unilevel Commissions, you need to be an Essential Rewards member and basically get a percentage of your Organizational Group Volume.
Young Living Rankings
There are 10 ranks in the Young Living compensation plan:
Distributor (approx. 33% of all active YL members)
Star (41% of all active YL members)
Senior Star (16% of all active YL members)
Executive (7% of all active YL members)
Silver (2.5% of all active YL members)
Gold (0.6% of all active YL members)
Platinum (0.2% of all active YL members)
Diamond (0.07% of all active YL members)
Crown Diamond (0.01% of all active YL members)
Royal Crown Diamond (0.02% of all active YL members)
Generation Commission
This is one of Young Living's most powerful bonuses. Once you achieve the rank of Silver, you become a "generation" and earn an additional percentage on your personal group volume.
If one of your recruits also achieves the rank of Silver, you can earn an additional percentage on their group volume, and so on.
Generation Leadership & Diamond Leadership Bonuses
These bonuses are given to those who have achieved the highest ranks in YL and reward those distributors with shares of the company's monthly sales.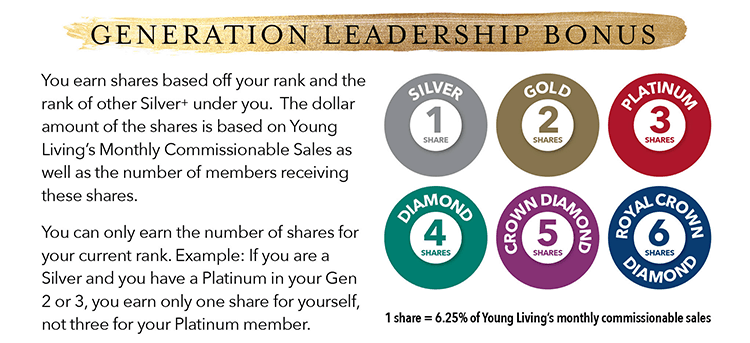 How Much Can I Earn with Young Living?
Ah yes, the million-dollar question.
Well, it depends on the size of your Young Living organization.
Here's a breakdown of what you can earn at different ranks:
But before you get too excited about making $150k per month…
Here's the truth:
According to Young Living's latest income disclosure statement, about 97% of all their distributors make less than $6000 per year ($500 per month or less).
In fact, only 3% of Young Living distributors make more than $25k per year.
Which isn't surprising.
According to the FDA, the average success rate in any MLM company is right around 1%.
So even if you absolutely LOVE Young Living's essential oils, you may not be a fan of those odds.
Welcome to the wonderful world of network marketing.
---
Young Living: Quick Summary
Young Living Summary

| PROS | CONS |
| --- | --- |
| Young Living has been around for over 25 years and does almost $2 billion a year in revenue – an incredibly successful MLM. | There is a lot of controversy surrounding the founder of Young Living (D. Gary Young) and how he ran his businesses. |
| With an estimated 4 million distributors worldwide, Young Living products are one of the most popular essential oil brands on the planet. | Despite Young Living's popularity, there have been FDA warnings about misleading product claims made by distributors and several lawsuits over the years. |
| The Young Living Foundation has raised millions of dollars to help third-world countries and provide disaster relief. | Most of the complaints about Young Living have to do with their high essential oil prices and poor customer support. |
| Compared to many MLMs, the start-up costs are very reasonable – you can join Young Living for as little as $45. | As a network marketing company, distributors are highly encouraged to recruit a large team below them. |
| Customers can get reduced shipping rates and earn free Young Living products through their Essential Rewards Program. | Like many MLMs, there seems to be a near cult-like following for the company and its products among YL distributors. |
Bottom Line: How Essential Are These Oils, Really?
No doubt about it:
D. Gary Young started an essential oil revolution.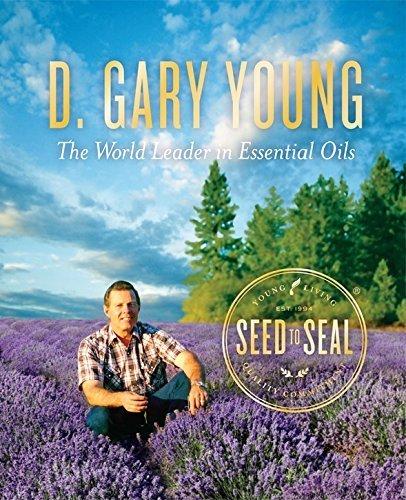 Fact is:
Without Gary, these oils wouldn't be part of modern society and Young Living as well as doTERRA wouldn't exist.
Neither would the opportunity for you to make a healthy residual income from essential oils.
How likely is it that you'll make money with Young Living?
Well, that depends how much time and work you're willing to invest in your network marketing business.
At the higher Young Living ranks, the potential to make serious bank is real — the average Diamond distributor is making around $35,000 per month.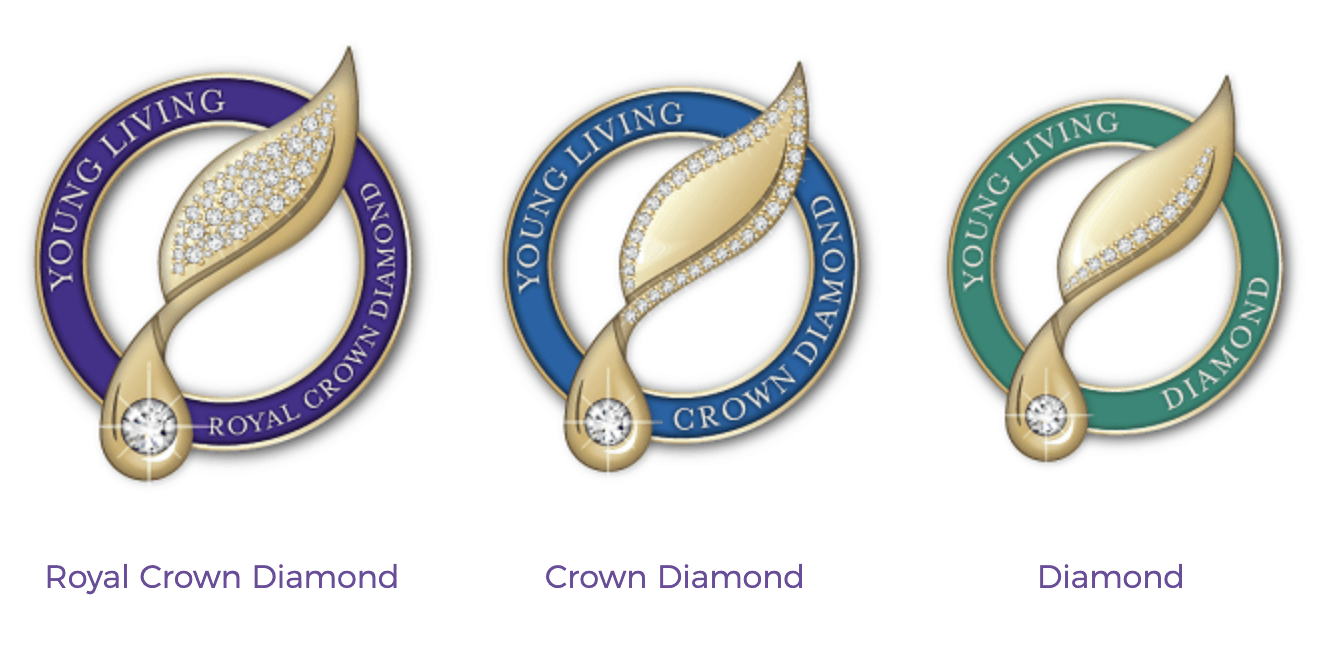 But only one in a thousand distributors make it to that level.
Why?
Because the vast majority of people can't handle the most important part of any MLM business: recruiting other folks into your downline.
(News flash: recruiting SUCKS.)
Still, if you have a passion for Young Living essential oils and a burning desire to work from home (and a really thick skin) — you might be a great fit for this business.
But if you can't stomach the idea of trying to convince your friends, family, and even perfect strangers to support and join your essential oil empire…
Maybe you should try something else.
---
Shameless Plug: Realistic Passive Income Without MLM?
Imagine this:
No recruiting, no selling products, no rah-rah meetings, no bullsh*t.
Don't believe me?
Don't blame you.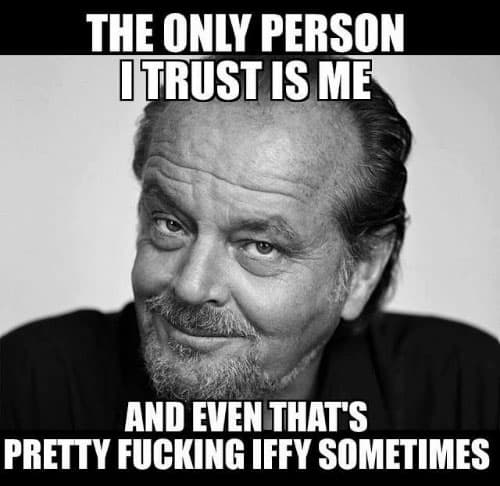 But before you scream "SCAM!" and scram, do yourself a favor.
Put down the Hatorade and click here to discover more realistic ways to make passive income from home.