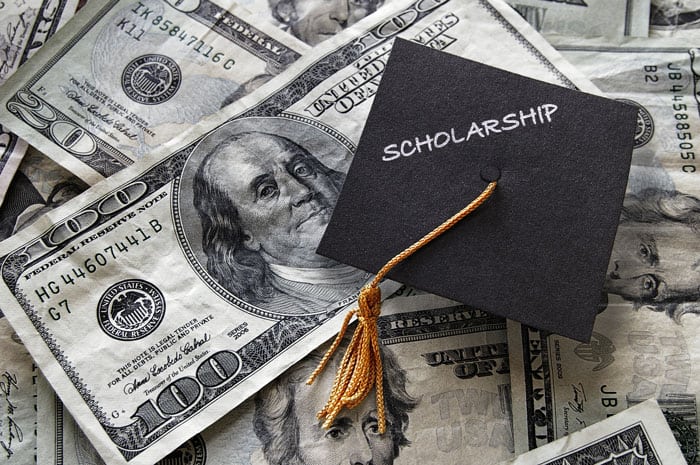 About The Economic Secretariat
The Economic Secretariat is a blog for aspiring entrepreneurs who are looking for in-depth reviews on popular network marketing companies, franchises, and other business opportunities.
From years of experience, we break down their business models and practices to see if they are a worthwhile opportunity for those who are trying to get their foot on the home business ladder.
This blog offers clear advice, transparent facts, and sincere viewpoints on various businesses to inform, motivate, and provide aspiring entrepreneurs with need-to-know information so they can make an intelligent and informed decision about where to invest their time, money, and skills.
Since a huge part of being a successful entrepreneur is investing in yourself and your education, we are offering one motivated undergraduate student a scholarship to help them on their entrepreneurial journey.
2020 Scholarship Award Amount
$500
Eligibility
All applicants must be enrolled, or due to be enrolled, as a full-time student at an accredited college or university for the semester when they are applying to receive the scholarship.
Applicants are not required to have a minimum GPA.
Domestic, international, and undocumented students may apply.
Application Details
Please write a 1,000 to 1,500 word essay answering and reflecting on the following questions:
In what ways do you consider yourself an entrepreneur?
What motivates you to work hard in everything that you do?
As an entrepreneur, what do you view as "success" and what do you think it takes to become successful in 2020?
Knowing that entrepreneurship involves a lot of ups and downs, describe the best example of you being persistent in the face of failure.
In addition to your essay, please include a link to a video of yourself explaining your answers. The video must be 5-10 minutes in length and should act as a supplement to your submitted essay. Discuss the key points in your essay and just be yourself.
Please provide proof of enrollment in an accredited college or university. A transcript, tuition receipt, or acceptance letter will be acceptable.
Please complete and submit the scholarship form below.
How to Apply
Please complete the following form with the information outlined below:
The Young Entrepreneur Scholarship
Full Name
Email Address
Phone Number
College or University Name
College or University Mailing Address For Award
Proof of Enrollment – Transcripts, tuition receipt, or acceptance letter will be accepted. Please submit as .jpeg, .pdf, or .doc
Essay answering above questions. Please submit as .pdf or .doc
Confirmation and acceptance of Terms and Conditions
Application Deadline
All applications must be submitted by October 15, 2020. A winning candidate will be selected and notified by October 30, 2020.
Additional Scholarship Details
The winning candidate will be selected by a panel of judges from The Economic Secretariat blog.
Scholarship is available on a yearly basis and is non-renewable.
Any questions about The Young Entrepreneur Scholarship can be directed to: amber AT ecosecretariat.org.
The scholarship award provided by The Economic Secretariat blog will be sent by check to the winning candidate's college or university. Funds are to be applied to qualified college expenses (including tuition, fees, books, and on-campus room and board) for the current academic year.
Privacy Policy
By submitting an application, the applicant automatically grants The Economic Secretariat blog permission to post the applicant's name, college, photo (if submitted), and essay on EcoSecretariat.org or in other marketing communications, even if the candidate does not win the scholarship.
We are also granted permission to call and/or send you information regarding your application.
User Communications
When you send email communications to The Economic Secretariat blog, we may retain those communications in order to process or respond to your inquiries or application as related to the scholarship.
However, we will not knowingly sell, share, rent, or otherwise transfer your information other than in accordance with the terms set forth in this Privacy Policy.
By participating in this scholarship, you give us your express consent to confirm your admission and attendance at the college or university by contacting the institution for verification.
Terms and Conditions
All submitted photos, videos, and essays must be original work of the applicant. Only one submission may be entered per student, per year. Duplicate entries will be disqualified and all scholarships are non-renewable.
By submitting an application to The Young Entrepreneur Scholarship, you certify that all the information you have provided is original, accurate, and complete.
The applicant automatically grants The Economic Secretariat blog, its agents and/or representatives permission to:
Use their name, photo, essay response, and award amount, if any, in announcements or articles (i.e. social media, newsletter, etc) issued by The Economic Secretariat blog.
Post the applicant's name, college or university, and possibly their video and essay on the EcoSecretariat.org website.
Call and/or send information to the applicant regarding their application.
Winners will be notified via email and announced publicly on the EcoSecretariat.org website.
2020 Scholarship Winner
Congratulations to the following deserving student who has earned a $500 scholarship from The Economic Secretariat:
Markyla Pegques, Texarkana College

(winning essay below)
"I believe entrepreneurs are risk takers who use what they have but go above and beyond with results, and they remain focused on bettering everything that concerns them, their product or services, or their businesses. I don't believe they ever stop trying to achieve peak performance. I believe I am an entrepreneur because I take the risks when I know the outcome is far greater than what I could have lost in the beginning. I also consider myself an entrepreneur because I don't let life circumstances deter me from anything. If there is something I want, I go out and get it. I use my limited amount of resources to push towards my goals in the most efficient ways possible. I also strive for peak performance and outcome in everything that I do.
Success motivates me to keep going because I know one day that all the blood, sweat, and tears will soon be worth it. This thought process keeps me going in my darkest times and keeps me from slowing when I achieve my smaller goals. It is my why for doing the things that I do. It motivates me to think and take careful consideration into the decisions that I make or will make in the future. It makes me plan things out which is always helpful because a man without a plan is sure to fail. Success motivates me to keep going even when everyone else tells me my goals are impossible or unattainable. The feeling of success after numerous failures is what keeps me going when things are going awry.
I think you are a successful entrepreneur if your company provides for people it could be legitimate information, services, or products, but you and your business have to be of value. I believe it takes a lot of perseverance in 2020 because information is so widely available that more people may know how to give your service or may sell your product, but you have to keep going and find your place in your industry. It also takes discipline. Distractions are everywhere and small ones add up very quickly. You have to be able to tune out the phone, social media, entertainment platforms, and the naysayers. Last but certainly not least you need a plan rarely do people get far in business without a plan, and I believe that it is essential to have a plan in 2020 because things go so quick, and you need to know how to adjust your situation accordingly. In short, you are required to be focused, to persevere through rough waters, create or have a market to give your products or services to, and plan. Someone without any of these element are sure to run into problems
In fact I did just that in 2018. I lacked many of these elements, and I ran directly into these problems. I have had many ups and downs in my life, but 2018 had to be the biggest challenges I have ever been through. I started my first business. I was 17 years old, and I had saved up enough money for about two year to be able to do this. I was so excited when I felt like I had made enough to start. I have been scouring the internet for years, and I felt like it was finally my chance to get out and be the entrepreneurs I had seen online. I did everything I learned in entrepreneurship class in school. I bought hosting and  the domain name for my website. I looked for suppliers, and I ordered things from them like boxes, stickers, products, and tape. I believed I was ready. I spent a week or so taking photos in the right light and at the right angles until I was ready to upload them onto the website. Everything was going as I had pictured it in my mind, so I went to the next step. I put the products on the website.
Next, I made and bought the ads because no one will come without them. I started with Facebook ads because I thought most of my customers were older, and they would be on there. I ran Facebook ads for about a month or so, and I returned no money. Although I was disappointed I felt like I had to keep going. I had Instagram ads left. I tried my luck, and I got one purchase with about $500 worth of ads. At this point I have no more money, and I was not sure what to do from there. I shut down the website and stopped the ads. I lost thousands of dollars. I had never lost or even had that much money in my life, and I squandered in. I got really down on myself. I had been working for so long to make that money, and it seemed like it was gone in a matter of seconds. I did not even trust myself anymore.  
But I could not give up, so I had to revamp. I went back and looked at my journal of everything I was doing, and I wrote down how I could do it better or how I should have done it in the first place. I came back all new and approved. I decided marketing was my problem because everything else went smoothly. So, I went to already established e-commerce platforms and sold my products on their platform, and that went extremely well for me. I made all of my money back plus a little bit more.
In conclusion, I consider myself an entrepreneur because I am able to risk it all when it comes down to success. In fact, success is my biggest motivator, it keeps me going when the future seems bleak. Success makes me feel like all the hard-work and perseverance will be worth it in the future. But thoughts of success are not the only things you need to survive and thrive as an entrepreneur. You need an actual market that will accept what you have to give them and focus to keep going in the face of adversity. I not only believe I am an entrepreneur because I can risk it all if I need to, but because I survive 2018, the year of challenges for me. It was the year I faced very extreme highs and lows that year, but I persisted in defiance of fear and failure. And that is what I believe entrepreneurs do: they keep persisting in the face of failure."