Real, Unbiased World Wide Dream Builders Review from an Ex-MLMer
12 Comments
---
Table of Contents
---
What Is World Wide Dream Builders? (WTF is WWDB?)
You gotta admit that even in 2023, the name "World Wide Dream Builders" is super-catchy.
Sounds like something Disney and the Make-A-Wish Foundation would come up with if they joined forces lol.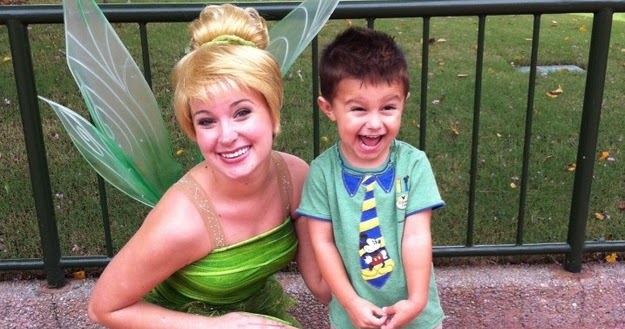 But in reality?
World Wide Dream Builders (aka "WWDB") is simply an offshoot of the colossal, granddaddy of multi-level marketing: Amway.
And you know what else?
They're hotter than a jalapeño's butt crack right now.
Let's begin with some basics:
---
WWDB Company Overview
For starters, World Wide Dream Builders is often referred to as an "Amway Motivational Organization" (AMO).
Which basically means that they're a group of Amway distributors who sell their own products that teach you how to succeed with your new Amway business.
Simply put:
World Wide Dream Builders = Amway.

If you're brand spanking new to this business, Amway is a network marketing company that rakes in almost $9 billion a year and has been around since 1959.
That's long enough to earn a stellar reputation with some folks, and a horrible reputation with many others.
(Check out my full Amway review here.)
So WWDB is essentially like an Amway mastermind or mentorship group.
They teach you "how-to" strategies on developing a winning mindset, selling Amway products, and recruiting your own distributors.
In other words: All the skills you're gonna need if you're serious about becoming a network marketing pro.
But for now, let's rewind the clock to see how it all started…
---
When Was World Wide Dream Builders Founded?
World Wide Dream Builders was founded back in the late 1970's and was officially incorporated as a company World Wide Group, LLC in 1995.
But get this:
WWDB was created thanks to the vision of one of Amway's biggest superstars.
Back in 1972, Ron Puryear joined Amway with his wife Georgia Lee and together they became "Diamond" level distributors within just four years.
That's a big deal.
If MLM was a professional sport, Diamond level distributors would be like Olympic-caliber athletes.
Long story short:
The Puryears were experts in knowing how to sell Amway products and recruit other aspiring entrepreneurs into their downline.
But they also wanted to create a systematic way of training other Amway recruits to become Diamond level distributors, too.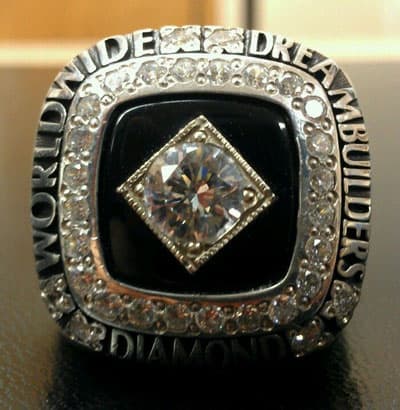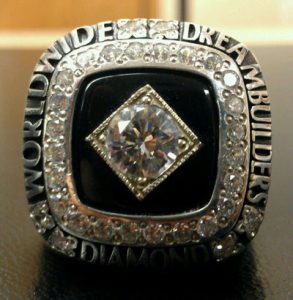 Then it happened:
Ron sat down with legendary Amway distributor Bill Britt to get his advice on how to make the Puryear's dream a reality.
The seed was planted for what soon would become WWDB.
Fast forward to today:
World Wide Dream Builders has grown into Amway's largest training program and motivational group.
According to the company's website:
World Wide Group, LLC is owned by the qualified Diamonds affiliated with the World Wide Dream Builders organization. The group is owned and directed by a group of leaders representing the same IBOs it serves.
What makes them so special?
According to Google (and this AmwayWiki page), the Puryears and WWDB have helped over 500 Amway distributors become qualified Diamonds worldwide.
That's impressive no matter how you look at it.
In 2016, Ron Puryear passed away at the age of 75, yet WWDB continues to thrive with his son Jim Puryear now serving as chairman.
These days, Brad and Julie Duncan — Crown Ambassadors from Spokane, Washington — are probably the most successful WWDB distributors in the United States.
But let's take a closer look at what WWDB actually provides by answering the million-dollar question:
---
How Does World Wide Dream Builders Work?
So, you wanna build your dream with WWDB?
There's a catch:
You first need to become an Amway Independent Business Owner (IBO) which costs less than $100 per year.
Then if you wanna officially sign up with World Wide Dream Builders, it'll cost you around $112 per month.
That includes your WWDB Premiere Membership ($50/mo), CommuniKate voicemail system ($37/mo), and Digital Downloads ($25/mo).
(You can check out the official WWDB brochure here.)
All of these give you access to motivational audio programs (CDs & MP3s), book recommendations, as well as the company's communication platform and mobile app (CommuniKate).
There's also major functions held throughout the year (Dream Night, Spring Leadership, Family Reunion, etc) that cost $75 to $250 per attendee.
Here's an actual sheet of the cost breakdown from someone who was being recruited by a WWDB member (read about their experience here):
So you're looking at spending somewhere in the neighborhood of $4 grand per year to run your own business with WWDB.
Which ain't half bad if you think about it.
Especially when you consider the average start up cost of a U.S. small business is normally around $30,000.
No one said the free enterprise system was cheap!
But there's two main issues that many folks have with Amway or any MLM in general:
The recruiting aspect of hitting up your friends, family, and perfect strangers to join your business opportunity.
The constant encouragement to attend (and pay for) all the hypey "rah-rah" events and motivational material.
Recruiting issues aside (for now), I'm all for developing a winning mindset and am a big believer that "your network is your net worth."
In other words:
If you wanna become a successful entrepreneur, you better get around other successful entrepreneurs.
And that can be online (e.g. podcasts, webinar platforms & YouTube videos) or offline (meetings & events).
But here's the thing:
There's a world of difference between nourishing your mind with positive mentors vs. feeling like someone's brainwashing you into becoming an "Ambot".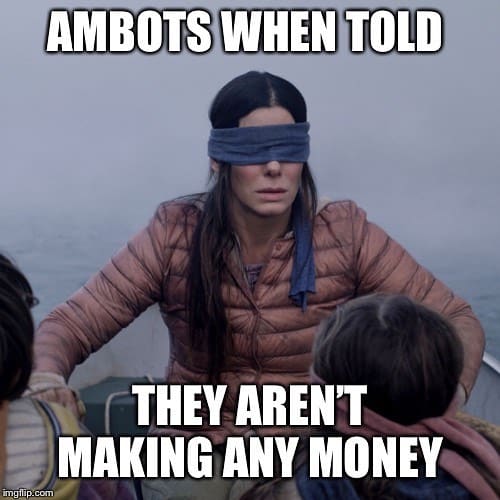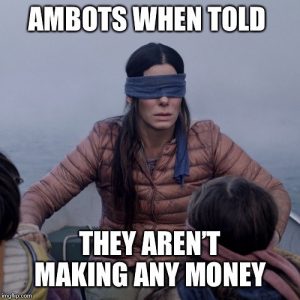 Which is exactly what some peeps feel like after being in an MLM for a while.
For example, here's the second half of that sheet above from a World Wide Dream Builders recruiter: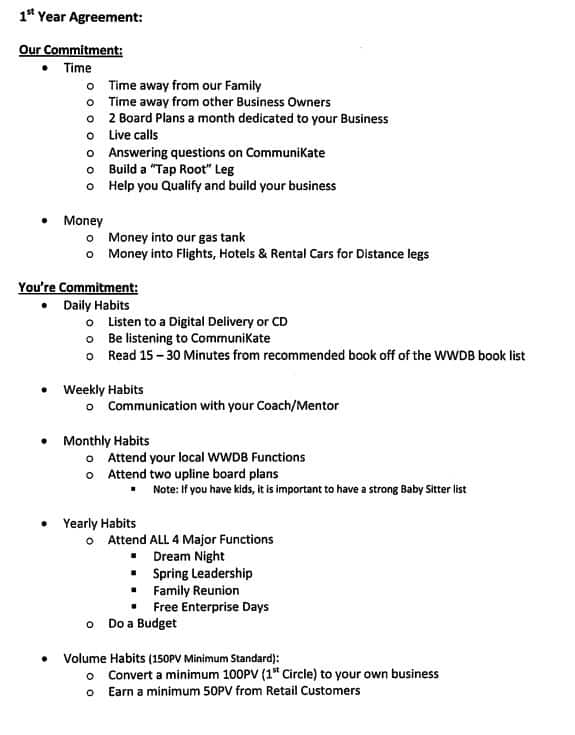 Now to be fair:
I completely understand they're just trying to instill successful habits and routines into the lives of their new recruits.
And there's nothing wrong with that.
But I can also see why the massive commitment level that's recommended on the sheet above — can turn a lotta people off.
Make no mistake:
If you wanna stay in the good graces of your upline, you will be expected to:
Attend ALL the meetings, events, and training seminars in your local area.
Buy ALL of the training materials (e.g. "Standing Order Tapes") that your upline recommends.
Focus ALL of your free time on building your MLM business.
Spend ALL of your extra cashflow on things related to WWDB.
Think I'm exaggerating?
Do yourself a favor and read this review from someone who I feel gives an honest account of their World Wide Dream Builders experience.
Keep in mind:
That's just one person's viewpoint and obviously not everyone will experience the same thing.
But you should really ask yourself if you wanna make that kind of commitment.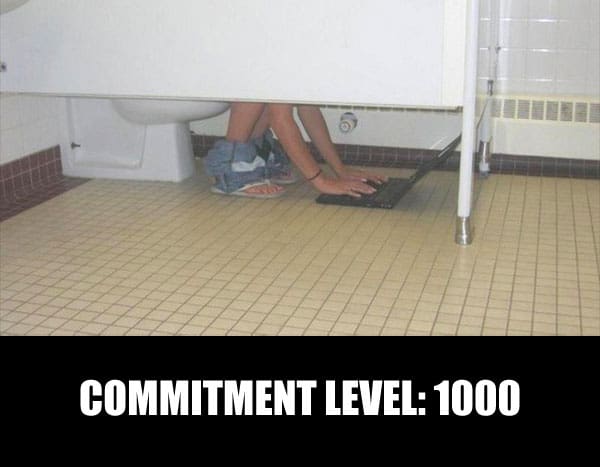 Bottom line: Becoming a successful network marketer in 2023 is a full-time lifestyle — it's not for part-time dabblers.
So you better be willing and able to invest a LOT of time, money, and hard work if you want to start a successful business with WWDB.
If anyone tries to tell you the opposite, don't believe the hype.
---
Pros: Why Join World Wide Dream Builders?
✓
World Wide Dream Builders (WWDB) is the largest and most successful Amway Motivational Organization.
This group is allegedly responsible for helping over 500 distributors reach Diamond status in Amway.
WWDB has a ton of motivational resources that can help get you to the next level of your MLM business.
They also hold multiple events throughout the year to keep you motivated and inspired (if you're into that kind of thing).
Their communication platform is also highly rated as an effective way to send and receive messages within your team.
✓
World Wide Dream Builders = Amway which is the largest and most successful MLM company on the planet.
Joining WWDB means joining Amway and selling Amway products.
Which means that you're hooking up with a company that's been around for 60 years and does $9 billion a year in direct sales.
You could do a lot worse.
✓
World Wide Dream Builders has a decent reputation with the Better Business Bureau.
World Wide Group, LLC has an "A" rating on the BBB, although they are not officially a BBB accredited company.
Considering that I've seen some MLMs with literally hundreds of complaints on the BBB WWDB has only a few, it's a pretty good sign.
---
Cons: The Downside of Joining WWDB
✗
Because you're really joining Amway, it can be difficult to overcome the negative stigma associated with this MLM giant.
It's hard enough to build a traditional business without having to overcome a bad reputation from the start.
Like any (honest) MLM veteran will tell you, it's an uphill battle when you start prospecting and trying to recruit new distributors.
You'll hear things like:
"Isn't that a pyramid scheme?"
Or:
"I know someone who tried that kinda business and they hated it. Said it was a scam."
Which is exactly why you'll be encouraged NOT to use the term "MLM" or the name Amway when you first start approaching potential recruits.
You might even be encouraged to give your friends the pro-MLM book "The Business of the 21st Century" by Robert Kiyosaki of Rich Dad, Poor Dad fame.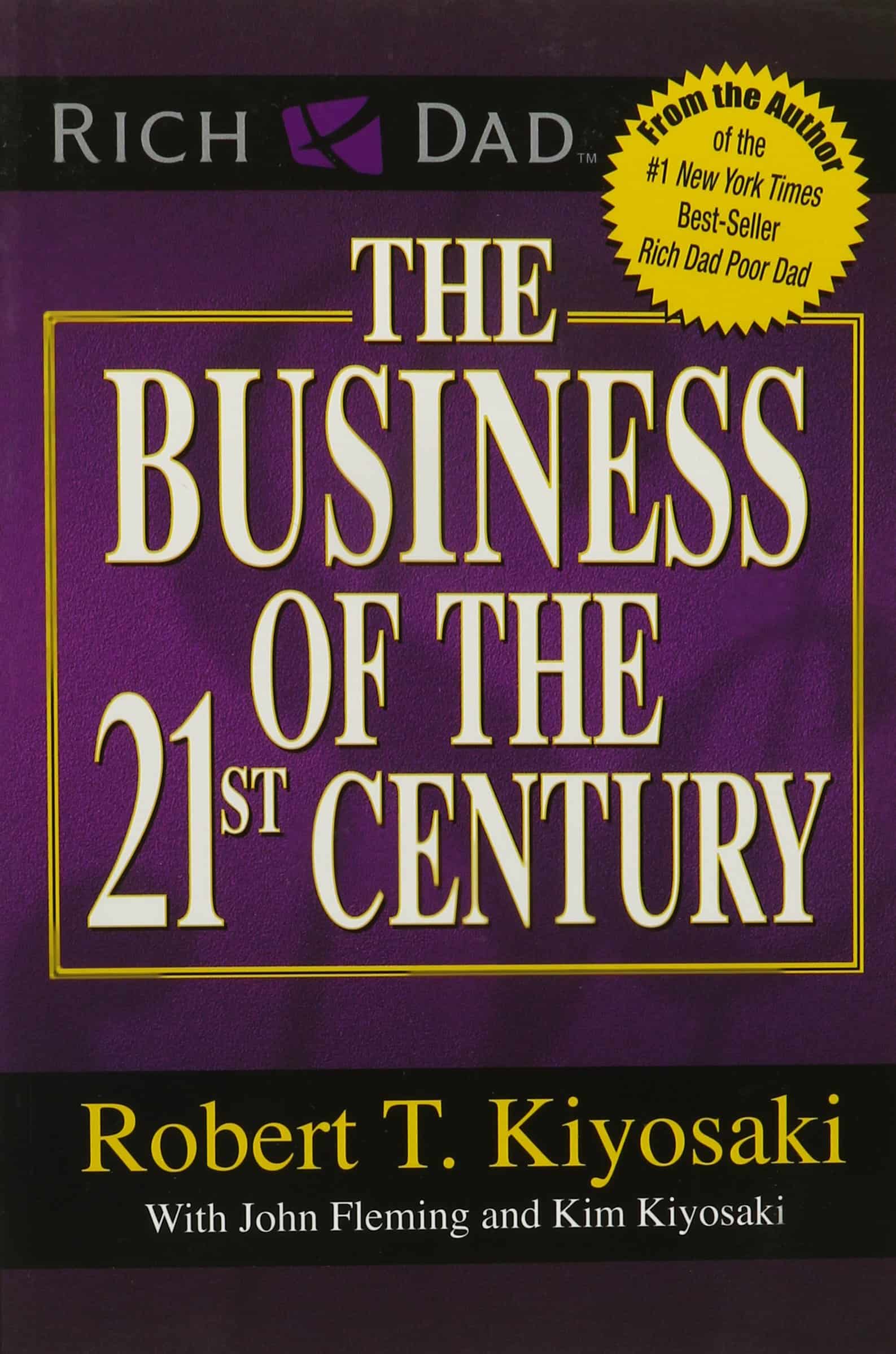 Some might say that's being a lil' deceptive or dishonest, but building some curiosity and qualifying prospects up front is also smart marketing.
Not to mention that it weeds out the idiots and time-wasters straight away.
✗
The rah-rah culture and recommended commitment level isn't for everyone.
Here's the truth:
If you wanna be a WWDB success story, you better be ready to hustle i.e. eat, drink, sleep, and sh*t this business opportunity.
While it's definitely possible to do it "part-time", that ain't gonna be enough to get in the 1% of MLMers who actually make it.
Sorry.
(Not sorry.)
Oh, and don't forget that this business is all about recruiting.
The popular radio show host Dave Ramsey does a good job explaining this below:
✗
World Wide Dream Builders and the Puryears were involved in a class action lawsuit filed against Amway/Quixtar.
Back in the late 90's and early 2000's, Amway briefly changed its name to "Quixtar" in an attempt to rebrand and take advantage of online purchases.
In 2007, two former Quixtar distributors filed a class action lawsuit against World Wide Dream Builders, the Puryears, Quixtar Inc., and other high-level Amway distributors.
The allegations claimed that Quixtar was a fraudulent pyramid scheme and that new distributors were being recruited by using false and misleading statements.
Amway eventually settled the case for $56 million, in exchange for not having to admit any guilt or wrongdoing.
I bring this up to simply illustrate that it's not all roses when it comes to WWDB, Amway, or the MLM industry in general.
But we all have our skeletons in the closet.
---
WWDB Compensation Plan and Income Disclosure
As a member of World Wide Dream Builders, you're gonna be using Amway's compensation plan.
Long story short, you have to generate a minimum monthly "PV" (personal volume in dollars) before you can qualify for commission.
This is typical in many MLM companies.
As of this writing, Amway's minimum PV is 100 a month which gets you a 3% commission.
That's how much Amway product you have to personally buy or sell, every month, just to qualify for commissions.
But wait, there's more!
You're also encouraged to recruit other Amway reps and if each one of them buys at least 100 PV a month, it can boost your commission rate up to 25%.
I'm not gonna bore you with all the details, but to sum it up:
More Amway recruits = more Amway products being bought & sold = more money for you.
No matter what anyone tells you, success in a network marketing business all comes down to building a huge team of distributors aka recruiting.
But this is where knowing yourself is critical.a
Before you start any home business opportunity, always ask yourself what you're willing (and not willing) to do in order to achieve your goals.
In other words, know where you draw the line.
Doing so could save you literally years of wasted time and energy.
(Take my word for it.)
---
WWDB: Quick Summary
WWDB Summary

| PROS | CONS |
| --- | --- |
| World Wide Dream Builders (WWDB) is Amway's number one training and motivational organization with over 500 Diamonds to show for it (allegedly). | WWDB = Amway which means you're joining the largest and most controversial network marketing company in the world. |
| The group has a long track record of knowing how to build successful Independent Business Owners (IBOs) going back to the late 1970's. | Like in any MLM, WWDB has a very low success rate (around 1%), so the odds of you making it work are slim at best. |
| WWDB does an excellent job of keeping IBOs informed and inspired with their training products, digital communication platform, and frequent meetings and events. | The rah-rah culture of the company turns many folks off and has created some of the most aggressive distributors in the entire MLM industry. |
| WWDB sells high quality training products and has a decent compensation plan with the ability to make up to 30% commission on products sold. | It's an MLM which means you need to become great at recruiting other folks into your downline if you wanna become really successful. |
Bottom Line: So is WWDB Just Another Nightmare?
Well, that depends on your opinion about MLMs in general.
I'd rather put out a campfire with my face than try to recruit my friends and family.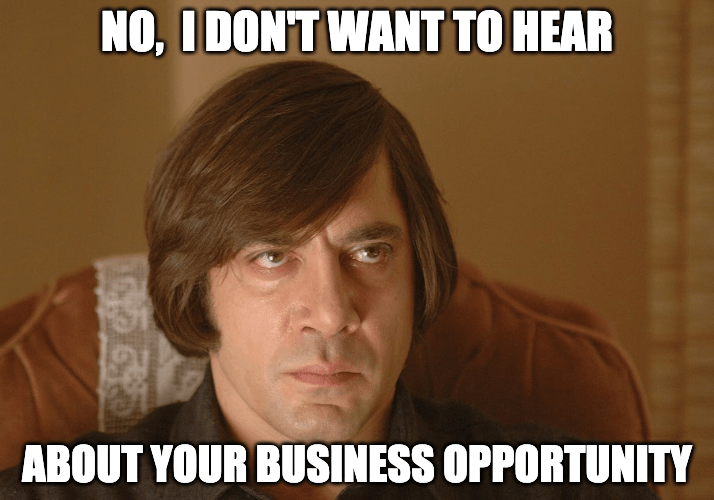 But that's just me 🙂
That said, I also believe that success leaves clues and if it ain't fixed, don't broke it.
Point is:
If you want what someone else has, it's a smart idea to adopt their habits and do what they do.
And World Wide Dream Builders has a long track record of shortening the MLM learning curve to help IBOs become successful.
But that's not really saying much since 99% of MLMers lose money.
(Don't hate the messenger, Pal.)
Is World Wide Dream Builders a scam?
No. It's still a long shot but at least you're putting the odds a little more in your favor.
So if you DO wanna pursue network marketing as a career path, joining a group like WWDB is prob'ly your best bet.
However:
Don't believe anyone who tells you that learning how to make money online or working from home with WWDB is "easy".
There's no miracle formula for success in MLM, affiliate marketing, internet marketing, selling products on Amazon, SEO or any home business.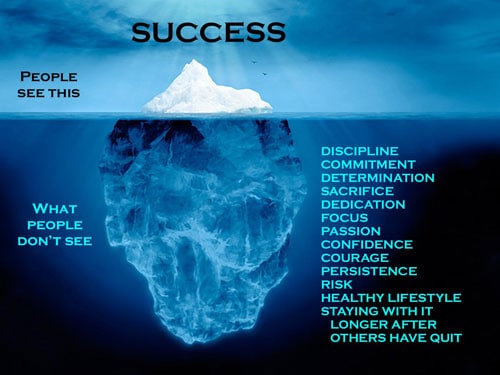 Just make sure you're choosing a business model that makes sense to you.
Good luck.
---
Shameless Plug: Realistic Passive Income Without MLM?
Imagine this:
No recruiting, no selling products, no rah-rah meetings, no fake six-figure promises.
Don't believe me?
Don't blame you.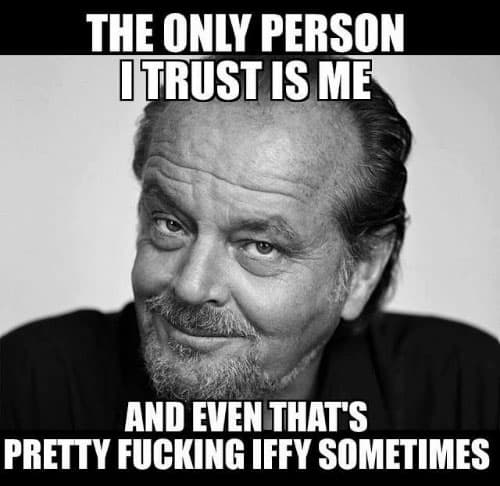 But before you scream "BULLSH*T!" and split, do yourself a favor.
Put down the Hatorade and click here to discover more realistic ways to make passive income from home.