Honest and Completely Biased Gotch SEO Academy Review from an SEO Geek
12 Comments
---
Table of Contents
---
What's The Deal with Nathan Gotch?
Without a doubt, Nathan Gotch has one of the most recognizable and respected names in the SEO industry.

With a 7-figure SEO agency under his belt and more than 2 million views on YouTube – it's easy to see why his Gotch SEO Academy is so popular:
The man walks the SEO walk and talks the SEO talk.
But seriously, is Nathan Gotch the real deal?
Or is it mostly just hype?
How is Nathan different from all the other "SEO gurus" out there and does his ranking system actually work?
(Spoiler alert: It does but there's more to this Gotch guy than meets the eye.)
Now let's dive in.
---
Who is Nathan Gotch?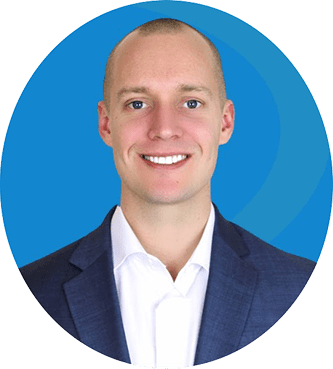 Nathan Gotch is the founder of Gotch SEO, LLC (a successful SEO agency) and is known for his popular SEO blog, YouTube videos, and SEO training program known as Gotch SEO Academy.
Below is the best in-depth interview of Nathan I could find online:
Here's a brief history of the man known as "the nicest guy in SEO":
But let's rewind the clock and talk about where Mr. Gotch — like so many entrepreneurs before him — began his online journey:
Porn.
Kidding.
It was actually video games.
(Followed by porn. Gotch-a! Get it? I'll show myself out.)
Anyhooters…
Back in middle school, Nathan used to spend every minute of his free time playing the popular online game Counter-Strike.
Years later, those long hours spent killing terrorists at his computer screen would eventually pay off for Nathan when he was a broke college student…
… and Googled those five infamous words:
Then it happened.
Like most of us, that simple Google search didn't lead to overnight riches — it led Nathan to discover what doesn't work online.

Stuff like:
Paid surveys. Writing essays for college students. $47 get-rich-quick courses.
Shockingly, they were all duds.
But Gotch didn't just give up after a few epic failures because he possessed the secret weapon that all successful entrepreneurs have — insanity persistence.
And after the dust had settled, there was one online biz that stood out to him:
Blogging.
So in 2011, he decided to start a baseball pitching blog since he was the captain of his college baseball team at the time.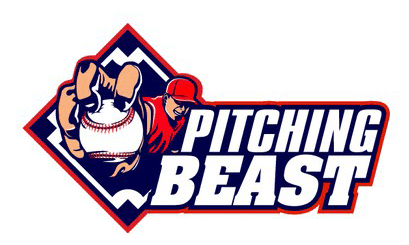 (The actual logo from Nathan's first blog.)
Months later, he had a shiny new blog set up with a bunch of images and random posts but still zero traffic.
Enter search engine optimization (SEO).
Once Nathan discovered the wonderful world of how to rank websites in Google, he devoured everything he could find about the subject.
And just like magic, all of a sudden his blog started getting thousands of visitors… right?
Not quite, Skippy.
Unfortunately, Gotch had no clue how to differentiate the legit from the sh*t and began implementing a ton of ineffective and outdated SEO tactics.
Spammy directory links. Link-building software. Bot traffic. Finger crossing.
Needless to say, Nathan's initial SEO strategy wasn't exactly a home run.
Or a base hit.
More like a 105-mph line drive to the nuts:
Long story short, Nathan was faced with two choices…
1. Get bitter and quit because SEO is a scam, it doesn't work anymore, Google sucks, etc.
Or:
2. Get better and learn what actually works.
Fortunately, Nathan chose the second option and eventually began creating in-depth blog content that covered a ton of relevant, intent-based keywords.
And lo and behold, he finally started getting some blog traffic.
Then he made his first affiliate marketing commission for $43.
Eventually, that would turn into 5-figures less than two years later when he sold his pitching blog to a former MLB player who merged it with his own site.
Then Nathan founded GotchSEO.com and launched his agency in 2014 – which eventually generated 6 and then 7-figures in revenue.
But don't get it twisted, it wasn't all tank tops and flip flops.
Along the way, there were many sleepless nights, clients from hell, and incredibly difficult challenges Nathan had to overcome in order to win.
Moral of the story?
Persistence.
It's a bitch but it's also what separates Nathan Gotch from the untold number of entrepreneurs and SEOs who quit the game when the going gets tough.
So if you're feeling tempted to throw in the towel, just know that it's perfectly normal and okay to feel that way because everyone does from time to time.
But instead of giving up, maybe you just need to buck up and skill up?
And maybe I just need to shut up but keep reading if you need a hand up.
---
What is Gotch SEO Academy?
Gotch SEO Academy (GSA) is an online coaching program created by Nathan Gotch for anyone who wants to learn and master high-level SEO to achieve consistent #1 rankings in Google and/or run a 7-figure SEO agency.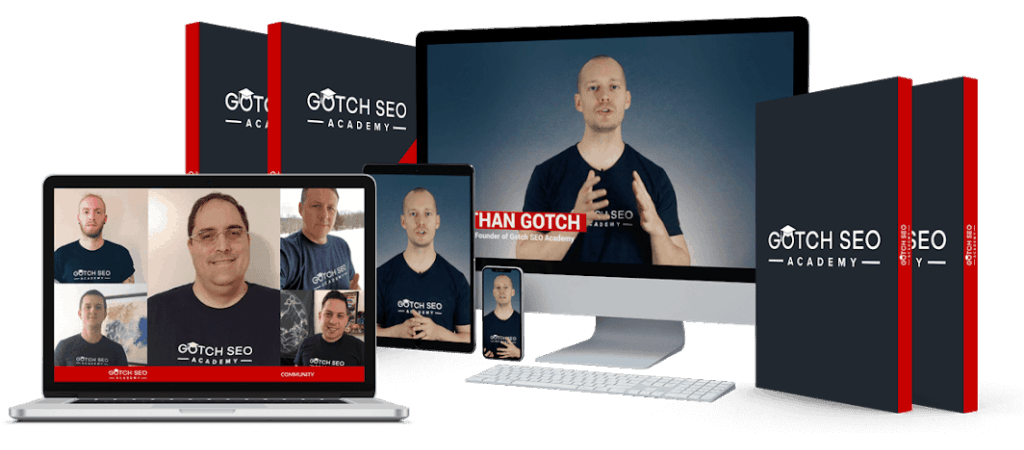 Members include:
Successful SEO agency owners, SEO freelancers, digital & ecommerce marketers, business owners, obnoxious bloggers (bite me), etc.
GSA was first released in 2016, updated in 2019 (GSA 2.0), completely revamped in 2021-22 (GSA 3.0) and is continuously being updated as SEO evolves in 2023.
But here's the interesting thing:
Gotch SEO Academy is "by application only".
Meaning every prospective member must fill out a no-nonsense questionnaire which has to be approved before you get accepted into the program — so it's definitely not for everyone.
(You can apply to GSA here. Best of luck.)
GSA 3.0 offers step-by-step video training inside a custom learning platform, live coaching calls, and a private support community (off social media).
It also includes the SEO tools & software recommendations, outsourcing options, client acquisition strategies, and done-for-you templates that Mr. Gotch personally uses on a daily basis.
Here's an interview Nathan did with a new GSA member that gives an excellent overview of the course:
Since I'm a part of Gotch SEO Academy myself, below is a detailed breakdown of what you'll get your hot lil' hands on if you sign up:
30+ Hours of Video Training

Step-by-step
Short, bite-sized lessons (most vids are less than 5 mins long)
Easy to understand
High-definition, crystal-clear audio
Nathan's proven, up-to-date strategies
Module 1: Audit (technical SEO knowledge)

How to identify and fix technical SEO issues
How to track your performance for SEO success (e.g. using Google Analytics) and the 5 most important SEO KPI's
How to build a proper site architecture so your website becomes an authoritative powerhouse
How to optimize for crawlability & indexability
How to find, diagnose, & properly fix redirects
How to optimize your User Interface (UI) and User Experience (UX) so both users and search engines love your website
How to set your website up for maximum conversions (so you get the most out of your organic search traffic)
Module 2: Optimize (content optimization)

Learn how to perform a proper content audit so your website becomes a lean, ranking machine
How to properly handle duplicate, thin, or flat-out low-quality content without destroying your rankings
Discover how to properly optimize and supercharge each page for maximum rankings and organic search traffic growth (hint: there's much more to effective on-page SEO than just placing keywords on the page)
Spooky-effective methods for making your website more trustworthy (no one talks about this)
Module 3: Create (content creation & keywords)

Nathan's exact SEO content development process that's responsible for thousands of 1st page rankings
Learn the content strategy he personally uses for every website and the two best methods to capture content market share
Learn the 3 actions you must take before creating your first SEO content assets (99.9% of people don't do this)
Discover how to do effective keyword research that doesn't waste your time (e.g. using Ahrefs, Amazon, etc)
Get access to Nathan's exclusive content blueprints (e.g. "Lazy Boy" technique, "Networker Method", etc) — developed by analyzing and being a part of thousands of successful SEO campaigns
Learn how to easily create SEO content yourself using Nathan's AI strategies (e.g. ChatGPT) or outsource content creation to content writers
See exactly how to optimize your content so that Google's algorithms salivate over it
Plus, Nathan's favorite underground tactics for driving more traffic to your SEO content assets (without creating any new content)
Module 4: Promote (backlink building)

Learn Nathan's link building workflow that makes getting new white hat backlinks easy as pie
Discover the 6 characteristics of a perfect backlink (following this will help you get the most bang for your buck)
See Nathan's favorite method for prioritizing thousands of link prospects
Learn how to optimize anchor text so you can avoid getting penalized, but still get amazing SEO results
Get access to the best methods for finding thousands of link opportunities within your niche (e.g. guest posting opportunities using Twitter, LinkedIn, Influencers, etc)
Discover Nathan's favorite tactics for reclaiming backlinks that are rightfully yours
See how to qualify your link prospects (using tools like Moz, etc) so you never waste your time on bad opportunities
Learn how to actually build relationships with your prospects so you can get more backlinks (and build your online marketing network)
Get access to the exact outreach tactics Nathan uses to get backlinks consistently
NEW: Nathan's email promotion framework that he uses to promote every new content asset so that it gets immediate traction (this is called the "unfair advantage")
BONUS #1: SEO Agency Accelerator & Client SEO System

How to start, grow, and scale a successful SEO agency including launching your site, client acquisition, pricing strategies, live sales calls, etc.
Learn every trick, technique, and method Nathan uses for attracting high-paying clients to his SEO company like clockwork
How to set client SEO goals correctly (that hardly anyone does) and how to develop the "Gotch Mindset" for breaking into the top 1% of the world's highest-earning SEOs
The little-known secret you MUST-DO before taking on SEO clients
Discover the best niches for landing SEO clients (some of these may surprise you)
Learn Nathan's "Outbound System" and his own personal client prospecting sheet that can generate new clients on-demand
Use Nathan's "Inbound System" for attracting new leads and customers to you 24/7, 365 on autopilot
How to skyrocket your income by stacking BOTH systems together
The top 4 ways to deliver a successful proposal and the 19 elements you need to create SEO proposals that'll have clients throwing money at you
Learn how to easily turn leads into paying clients with Nathan's "Sales 101" strategies including exactly how to structure your offer and pricing for maximum conversions
An almost "foolproof" way of turning your SEO clients into raving fans who'll WANT to continue paying for your SEO services long-term
BONUS #2: SEO Audit Demos

Step into the mind of Nathan Gotch as he personally shows you 8 examples (nearly 2.5 hours) of his actual client audit videos you can copy and model
How to explain things to your clients in a way they understand while positioning yourself as The Authority in your niche
The most important on-page and off-page SEO topics to focus on during your client screencast videos (it's truly astonishing how few SEOs do this)
Stop peeing precious minutes down your leg by discovering the optimal length of a client audit video
BONUS #3: Gotch SEO Labs

No need to guess when you can see exactly what works (and what doesn't) from the results of Nathan's technical SEO experiments including: Does content length really matter? Do you need your target keyword in your URL? How well do title modifiers work?
Why "just add more content and backlinks" is a rookie mistake and see exactly what can happen when you only focus on backlinks
The ridiculous result of 301 redirecting a bunch of client-owned websites to one mother website
Can social media signals improve SEO performance? (this test will shock you)
BONUS #4: Niche Site System

The truth about Niche vs. Authority websites and what affiliate marketers should focus on
Discover the 5 best methods of finding an almost endless well of niche ideas
The secret of picking ONE niche that you can become an expert in within 30 days or less to crush your SEO competition
Nathan's top 4 ways to monetize your niche site for maximum ROI
How to establish your brand so you can effortlessly get sales and pave the way to flip your site one day (optional but can be highly lucrative)
Which content management system (e.g. WordPress) Nathan personally recommends for your niche site and exactly how to set it up step-by-step
The DIY content creation tools Nathan uses to create content that ranks #1
Nathan's down-and-dirty SEO tips for ethically building backlinks to your niche site
BONUS #5: YouTube SEO Academy

Master the art of YouTube SEO so you can get more views, subscribers, and sales while you sleep
Nathan's go-to solution for easily finding keywords to rank for on YouTube
The 4 most important video creation tools that'll turn your videos into awesome pieces of content marketing
Why it's ESSENTIAL to create a video strategy brief for every piece of content and the actual template Nathan uses for each YouTube video he creates
How to create the perfect recording environment for your videos to look and sound amazing (even if you've NEVER done it before)
The idiot-proof way to easily optimize and edit your videos like a pro
Nathan's 5 proven ways to promote your videos quickly and start getting traction on YouTube ASAP
And a ho' bunch more including:
Twice Weekly Live Training Sessions

Ask Nathan questions, get answers from the man himself
Listen to interviews with top SEOs and other students
Discover advanced SEO techniques and stay on the cutting-edge
All recorded if you can't attend 'em live so you can binge-watch/listen to the archives (it's like Netflix for SEOs)
24/7 Access To Private SEO Community & Support Group

Built within the platform so no distractions or social media BS
Small, tight-knit group of high-level SEOs to connect & network with
Never feel like you're alone on an island
Keep up to date with what's going right now in the SEO industry
Get advice from Nathan himself… when you're unsure
A kick in the ass… when you need it most
Case studies… for inspiration
SEO Software, Tools, and Outsourcing Recommendations

The exact SEO tools and software Nathan uses to crush his competition and build a 7-figure SEO empire
Access to the SOP vault containing all of Nathan's standard operating procedures, templates, workflows, and his infamous SEO ROI calculator
Nathan's personal rolodex of go-to experts to get done-for-you whatever-you-want
Perfect if you're low on time or in a hurry to complete your latest project
Free lifetime updates
Whew!
Simply put:
If you're looking for a world-class SEO program in 2023, you can't go wrong with Gotch SEO Academy.
GSA 3.0 teaches you everything you need to know about ranking websites and/or building a successful SEO agency if that's your thing.
Which sounds great 'n all but let's be honest:
There's a ton of SEO courses on the market with similar claims.
So let's talk about what you really wanna know…
---
Gotch SEO Academy Price
How much is Gotch SEO Academy in 2023?
Gotch SEO Academy 3.0 costs about $9k to $11k for lifetime access with payment plans as low as $500 per month — about what you'd expect to enroll in what's known as the "Harvard of SEO training".
So if you're looking for the cheapest SEO course you can find, look elsewhere.
The question is, why is GSA so popular (check out the 5-star Google reviews) despite the significant investment?
Well, I guess that depends on your mindset.
To quote one of the greatest investors of all-time, Warren Buffet:
And that's coming from a man who can literally afford to pay ANY price since Mr. Buffet's worth around $100 billion.
Truth is, I don't care what kind of skill you want to learn, there's always gonna be an upfront investment whether it's time, money, or education.
Just ask Jared Tangir — a current Gotch SEO Academy member who wrote about his GSA experience here.
But then you have the folks on Reddit who create threads with titles like:
"Thinking about paying for a course because I'm stupid lol."
Self-esteem issues aside, this person was basically asking whether it was worth purchasing an SEO course vs. trying to learn SEO for free.
Now listen:
Everyone's entitled to their own opinion. Even if they're talking out of their ass and completely full of sh*t.
Speaking of which, most of the "don't pay" responses were hilariously ignorant and clearly came from folks who place very little value on their time.
Check out the wisdom from these self-proclaimed SEO "ex-spurts":
"Make websites in different niches and try to rank for all kinds of different things. Nothing works better than learning by trial and error."
Yup, that's all there is to it.
Now if only there was a better way to learn SEO…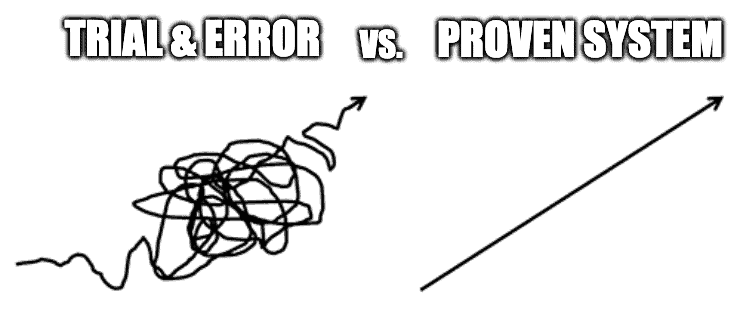 But wait, there's more:
"You can learn and do SEO on your own without paying thousands of dollars. How to troubleshoot SEO is easily available on the internet already."
True. You can pretty much learn anything online for free these days.
But if was just about "how-to" information, why isn't everyone rich and walking around with six-pack abs?
Cuz information by itself isn't enough, babycakes.
Same goes for SEO — you need to know how to apply it and put it into action.
Personally, I'd much rather invest in a proven map to reach my destination quickly vs. just choosing a random direction and hoping I arrive someday.
I didn't always think this way though.
Early in my entrepreneurial career, I had the mindset of what I call the three types of online bargain hunters: Cheaple, Freeple, and Dabblers.
First, there are the "Cheaple" — people who are searching for the cheapest and most inexpensive way to learn a new business skill.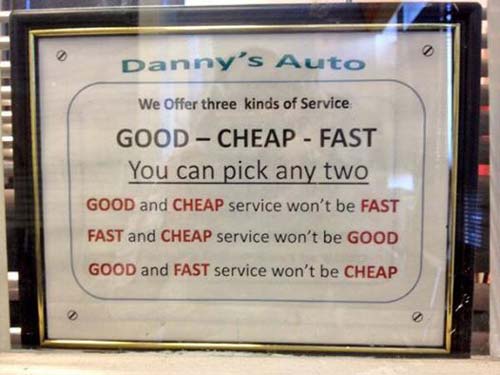 These poor souls are so interested in saving money that they forget the overall goal in business is to achieve excellent results (i.e. MAKE money).
As a former cheap ass myself, I know firsthand that Cheaple often get ripped off by scams or crappy courses because they forget the cardinal rule:
You get you what you pay for.
The second type of online bargain hunter is what I call the "Freeple".
As their name implies, these chumps try to get as much as they can for FREE, just so they can attempt to do it themselves without spending a dime.
Freeple are perfectly willing to waste endless amounts of time trying to learn everything for free on YouTube or even look for stolen free copies of online courses.
As long as the monetary investment is zero, they believe they're winning.
Once again, I've been there and done that.
With a losing track record.
What these DIYers don't realize is that deep down they don't really believe they're gonna succeed, which explains their unwillingness to invest in anything.
Including themselves.
The final type of online bargain hunter is what's known as the "Dabbler":
Someone who's looking for the easiest or fastest ninja-level tactics they can find because they're lazy and not willing to put in the time to master a skill.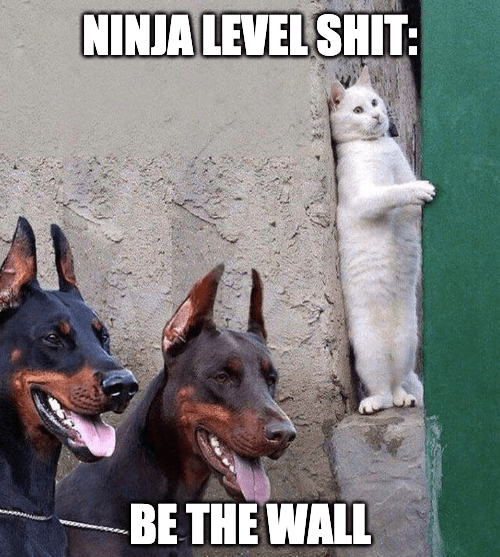 While Dabblers are typically willing to invest a few bucks in some training, their shortcut-mindset is their downfall because they rarely follow through.
In most cases — Cheaple, Freeple, and Dabblers also lack one of the ultimate traits of successful entrepreneurs:
A willingness to take calculated risks.
But like John F. Kennedy said: "There are risks and costs to action. But they are far less than the long-range risks of comfortable inaction."
And yes, I've heard this excuse before:
"I want to see if it works before I invest any money into it."
Or:
"If it works so well, let me do it for free and I'll pay you back when I make a lot of money."
Go ask Harvard or Yale the same question, smart guy.
Why wouldn't they allow that?
Obviously they're trying to make money, but they also know that if you don't have any investment or skin in the game, you're not gonna really care.
Especially when you're broke.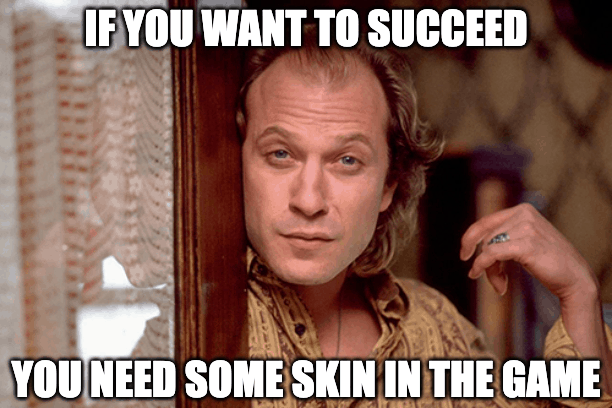 (That's only funny if you're a fan of The Silence of the Lambs.)
Sure, you can go get a student loan but you still gotta pay to play because people only value what they pay for.
(This has been proven time and time again with online courses like this one.)
That's why the Cheaple, Freeple, or Dabbler mindset is literally the kiss of death for any hopes of learning SEO or running a successful agency.
A scarcity or cheap mindset is also a self-fulfilling prophecy because how you do one thing, is how you do most things.
And if you won't invest money into educating yourself, what else won't you invest in? How 'bout the time and effort required to succeed in SEO?
Let's be real:
If you're not "bought in" enough to invest money into a legit SEO training program, you ain't gonna put in the sweat equity either because it's easier to spend money than to get off your ass and work.
When you pay, you pay attention.
And when you pay a lot, you pay a LOT of attention.
Bottom line: "Free" and "easy" come at a high price if you're an aspiring SEO entrepreneur because time is money and nothing great comes easy.

Which brings us to…
---
The Need-To-Know Pros of SEO
The skinny:
I've been in the full-time SEO game for a long time and there's a few things you need to know before you become a lean, mean, ranking machine.
First let's talk about the pros of SEO:
Free traffic.
Not rocket surgery.
Recession proof.
Dominate your competition.
Show me the money.
✓

You're leveraging FREE traffic.
In case you're brand new to this stuff:
The primary goal of SEO is to rank a website on page one of the search engines (mainly Google) for the purpose of acquiring free organic traffic.
And the reason is obvious…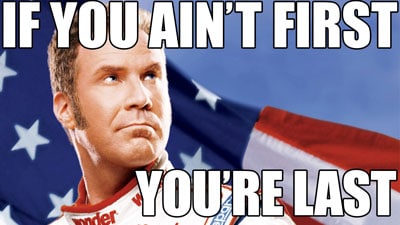 Think about it:
How often do you go to page 2 or 3 of Google?
Exactly.
Very few folks ever make it beyond page one when they're searching for anything online.
In fact, studies show the first page of Google captures as much as 92% of search traffic.
So just like in traditional real estate, the three most important rules in digital real estate are: Location, Location, Location.
And the prime location for internet marketing is page numero uno of Google.
It all boils down to this:
If you know how to leverage the power of free traffic from Google, you can generate customers-on-demand for your business (or SEO clients).
Which can easily add up to a staggering amount of profit for you since you're not spending a dime on advertising.
(More about that later.)
It gets better though:
✓

SEO is not rocket surgery.
Believe it or not, ranking a website on page one of Google is much simpler than most people think.
But simple doesn't necessarily mean easy — especially when you're new to the SEO game.
Just like any skill set, it takes time to learn and master the fundamentals.
You don't need to be a technical wizard to learn how to rank a website though.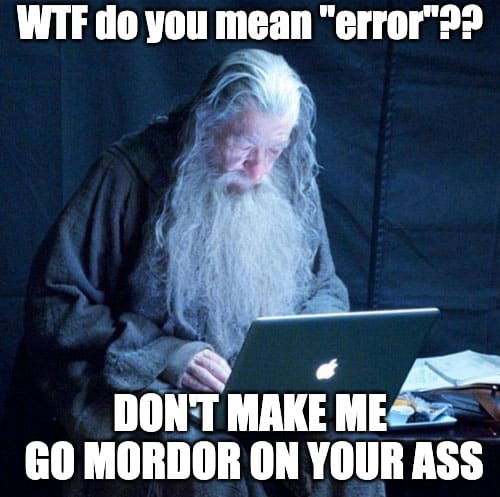 Here's the key:
If you have a proven, repeatable system in place — SEO is all about following the steps and trusting the process.
The bad news?
Finding a legit SEO training program is easier said than done so you should do your homework before you invest.
Which is exactly what you're doing right now so congrats — you've earned a shiny drunken…

✓

SEO is recession and pandemic proof.
Fact:
Google is immune to Cap'n Covid.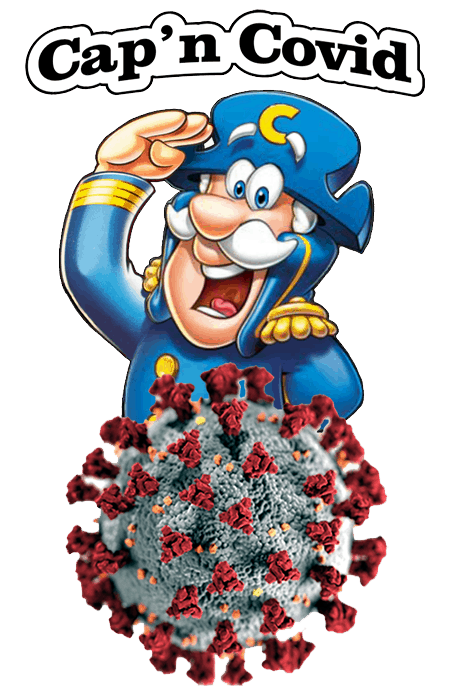 And consider this:
When do businesses need customers more than ever?
How 'bout right frickin' now!
During or immediately after a recession or pandemic, countless business owners are struggling just to keep their doors open.
That's why they need someone who has the online skills to help pay their offline bills.
And nothing pays the bills like a steady stream of new customers.
Which explains why there's never a shortage business owners who are screaming for a legit SEO expert — especially in 2023.
✓

Dominate your competition.
Look at it this way:
If you have a website in an industry with a ton of competitors who are ALL trying to rank their own sites, it's like having a grain of sand on a beach.
Unless you know how to direct people to your lil' grain of sand, I'm not saying you don't stand a chance but I'm definitely saying you don't stand a chance.
Kidding but hopefully you get my point.
On the flip side, if you know how to systematically rank any website…
It might only be a few grains of sand you're going up against since there are so few legit SEO black belts out there.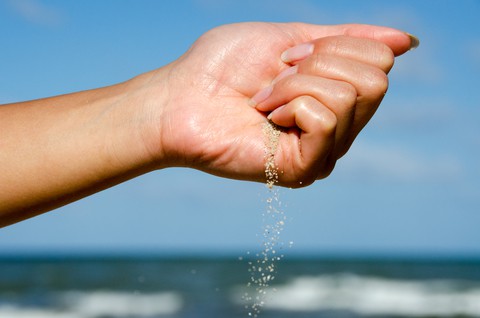 Make sense?
So if you're serious about dominating your competition, you should get serious about learning SEO.
✓

Show me the money.
Check this out:
Despite Covid-19, U.S. businesses spent a record $62 billion on search engine advertising in 2020.
In 2024, it's estimated that U.S. businesses will spend a record $122 billion dollars just to get leads from search engines like Google.
By 2026, it's predicted they'll spend upwards of $136 billion (!) just to get search engine leads.
Do you see why skilled SEO practitioners are in such high-demand these days?
But here's the best part:
Google has became only the 4th company in US history to reach the trillion-dollar milestone.
Moral of the story?
If you're ready to snag a piece of that trillion-dollar pie and become an SEO CEO, you're in the right place at the right time.
But before you soil the sheets out of sheer excitement…
---
The Need-To-Know Cons of SEO
SEO isn't all tailgate parties and weekends at the beach.
Now let's take a look at some cons of learning how to rank websites:
Patience.
Turnover.
Ain't cheap.
Adapt or die.
Skills pay the bills.
✗
Got patience?
Spoiler alert:
Overnight success stories are about as real as a leprechaun smokin' a joint at the end of a double rainbow.
So it's no surprise that SEO's biggest downside is the patience factor.
And if you're anything like me, you really need to work on your patience…
RIGHT NOW, DAMMIT!!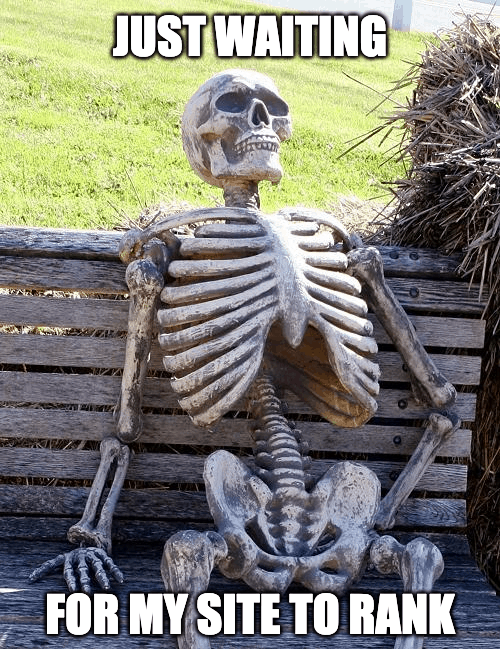 Make no bones about it:
Even if you know what you're doing, it can still take quite a while to rank a website.
For example:
On average, it can take anywhere from 2 to 6 months to rank a newly created website on the first page of Google.
Established websites can take significantly less time to rank (depending on several factors) but SEO is definitely more of a marathon than a sprint.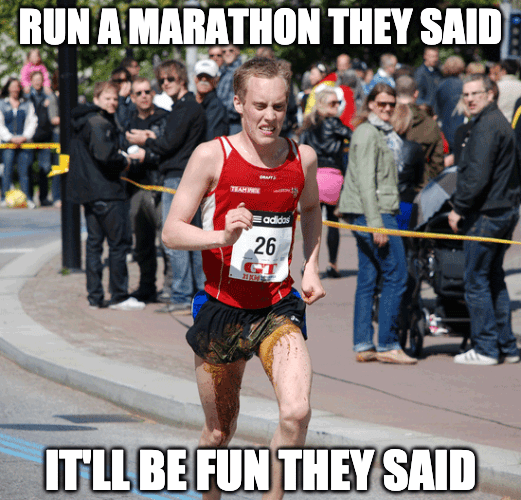 But that's not the only crappy part of SEO:
✗
Turnover.
If you have SEO clients and/or own an SEO business, I'm sure you'll recognize the following scenario:
Let's say you take on a new client and optimize the hell outta their website until it ranks on page one of Google.
Depending on what's involved, they might stick around for six months, twelve months or in some cases, several years.
Sooner or later, they're gonna say "Hey thanks for your help, see ya later!" because why would they keep paying for something they've already achieved (pg. 1 ranking)?
The answer is many won't and that's why you need to have a reliable way of generating new business (i.e. a solid client acquisition system).
In other words, there's gonna be some turnover every now and then.

(Not that kind of turnover, silly.)
Just like in any business, sometimes it doesn't work out with a certain client and you have to part ways sooner than you'd like.
Which obviously sucks and can be frustrating for an SEO consultant.
But the good news is you still have the skill set that most business owners are dying for:
The ability to rank a website = more traffic = more customers.
Truth be told:
As long as you have a legit ranking process in place, SEO clients tend to stick around for a while since you're the one bill that helps to pay all their other bills.
Especially if you set realistic expectations right from the start.
Here's another reality check:
✗
SEO ain't cheap.
Whether you're planning on doing all the work yourself or outsourcing it to your team, SEO requires an investment one way or another.
Good content writers cost money (but not as much as they used to thanks to AI-generated content like ChatGPT)
Outsourcing backlinks costs money
SEO tools like Ahrefs or SEMrush cost money
Learning SEO from a respected teacher costs money
It's not all gloom and doom though.
In my experience, it always costs less — in terms of time and money — to invest a few thousand bucks into something that's been proven to work, than wasting time trying to nickel and dime my way to success.
That's why major franchises have huge startup costs — they're proven business models.
Long story short, if you wanna make it in the SEO game, you gotta be willing to spend money to make money.
If you can't live with that, get used to wasting time and learning the hard way like I did until I changed my attitude from:
"What's the LEAST I can spend to get GOOD results?"
To:
"What's the MOST I can invest to get GREAT results?"
See the difference?
Okay, I'm done.
Sermon over.
On to the next one:
✗
Adapt or die.
When you're ranking websites and getting free traffic from Google, you're obviously dealing with technology.
And as we all know, technology evolves and you can't stop progress.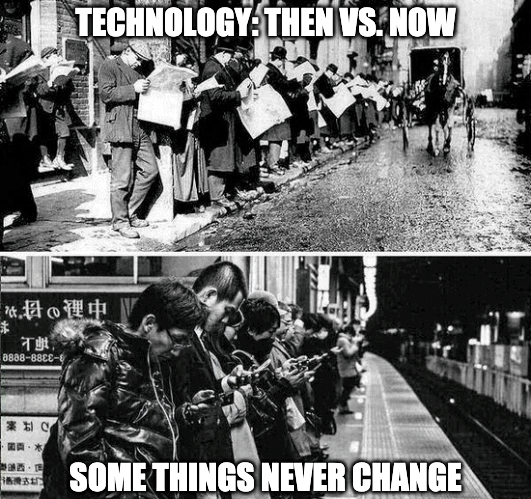 Here's the thing:
It's no secret that Google is constantly trying to improve their search engine.
Fact: Google makes an average of 9 updates per day or more than 3000 updates per year.
However:
The vast majority of these changes are so small, you wouldn't even notice them.
Only a handful of "major algorithm updates" actually impact search engine rankings.
What does this mean to an SEO practitioner?
Just like any professional, you need to keep on top of what's happening in your business.
For example:
If you owned a brick-and-mortar rental property, eventually you'll have to spend some money on normal wear and tear.
Things like:
• Installing a new roof
• Fixing any plumbing issues or faulty appliances
• Repairing holes from epic drunken sledgehammer parties, etc.
In the same vein:
So it goes with digital real estate, except they're much smaller "digital marketing" repairs.
Sometimes a website will need a minor tweak or update to keep it competitive and on page one of Google.
To be fair, most of these updates can be easily outsourced to someone else for pennies on the dollar.
But you WILL have some ongoing maintenance to do with any website, especially in highly-competitive industries.
And last but not least:
✗
Skills pay the bills.
Make no mistake:
SEO is a high income skill that can be learned by anyone.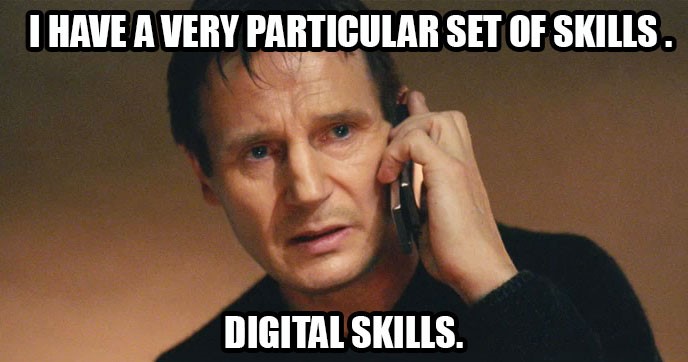 But here's the bad news:
Before you rank 'n bank, you'll need to spend some time learning those digital SEO skills.
Now, I know what you might be thinking:
But I'm not tech savvy!​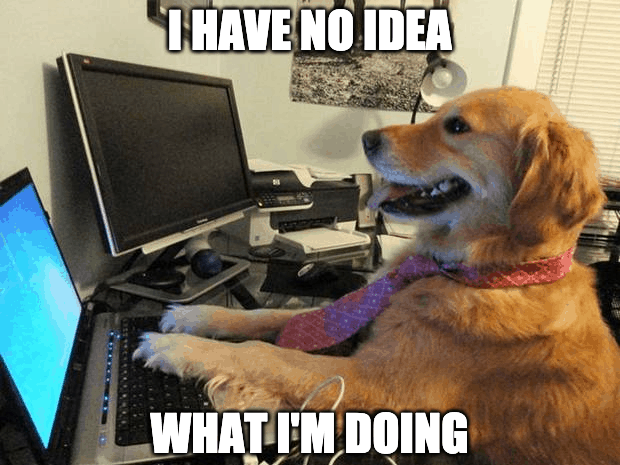 Don't worry though:
SEO is not about who's the most technical — it's all about who's the most consistent with their ranking process.
And you better have one that's simple, proven, and scalable.
But above all, you'll still need to put the hours in — especially when you're learning the craft of SEO.
Eventually you can delegate most of the work, but as someone smarter than me once said:
Rome wasn't built in a day… but they were laying bricks every hour.​
---
Gotch SEO Academy: Quick Summary (2023)
Gotch SEO Academy Review

| PROS | CONS |
| --- | --- |
| Nathan Gotch has one of the most respected names in the SEO industry | There are many SEO experts on the market selling SEO training courses |
| Gotch SEO Academy (GSA) contains more than 30 hours of step-by-step video instruction (updated for 2023) | GSA is "By Application Only" meaning everyone has to fill out an application before being accepted into the program |
| Most lessons take only 5 minutes or less to complete so you don't need huge chunks of time to make progress | Nathan has a knack for explaining high-level SEO in an easy-to-understand way but some videos are kinda boring |
| Includes 5 bonus programs: Client SEO System, SEO Audit Demos, Gotch SEO Labs, Niche Site System, YouTube SEO Academy | The bonus programs may not apply to your specific situation (e.g. if you don't need SEO clients or YouTube SEO) |
| GSA has a ton of positive reviews online, negative reviews are virtually non-existent | Gotch SEO Academy is one of the highest priced SEO programs on the market |
| GSA 3.0 provides you with the exact SOPs and system Nathan uses in his own 7-figure SEO agency (to delegate work to his team) | The SOPs may not be relevant for those looking to do all the SEO work themselves (i.e. not interested in building a team) |
| Nathan personally hosts two live coaching calls every week for GSA members to ask him any SEO or business-related questions | The weekly coaching calls are normally held at 3pm CST which may not work for some members (they're all recorded though) |
| Support includes the live coaching calls, exclusive private group access with over 250 members, and limited email support | Members are expected to know how to follow simple video tutorials, ask questions if they need clarity, work their ass off, etc. |
Bottom Line: Is Gotch SEO Academy Worth It?
Look:
I fully admit that I'm biased towards Gotch SEO Academy.
It's a powerful SEO program for anyone who wants to learn how to get predictable #1 rankings and/or run a successful SEO agency.
It's also one that continues to work for me and I've basically tried 'em all.
Including this one:
All joking aside, Nathan Gotch is one of the best SEO instructors on the planet.
And as cliché as it sounds, becoming a member of GSA and learning how to rank websites (like this blog) has literally changed my life.
It's definitely not a magical pot of gold though.
Meaning it's a lotta hard work and ain't gonna happen overnight.
The bottom line is this:
In my arrogant and totally-biased opinion, Gotch SEO Academy is the best SEO course and coaching program in 2023. And it's not even close.
If you're still interested, you can apply to the program by clicking the big shiny button below:
Apply to Gotch SEO Academy