Real, Unbiased Keala Kanae & Fullstaq Marketer Review from a Non-Affiliate
6 Comments
---
Table of Contents
---
Who The F*CK is Keala Kanae?
Admit it:
You're not exactly thrilled with the idea of showing up at an office all day, err'day for the rest of your life.
Terrifies the living sh*t outta you, right?
And if you're like more than 30 million other peeps, you might've seen this guy on YouTube:
And if you're like ME, at this point you prob'ly wanna punch him in the face.
Kidding.
But if I have to hear the words "Kah-la Kah-nai" one more f*ckin time…
I'm gonna blow my Fullstaq.
(See what I did there?)
Is Keala Kanae The Real Deal?
Well, yes and no.
Yes, he's a real guy from Hawaii.
But what you see in that video above is his AWOL Academy review — which has since been closed.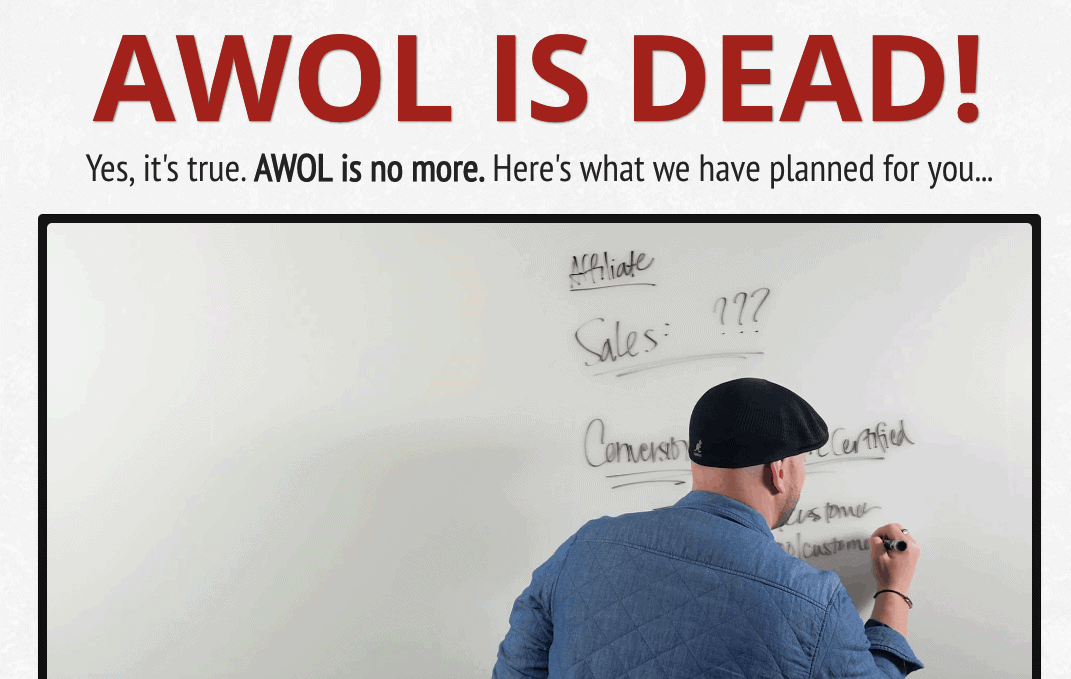 AWOL Academy was officially rebranded as Fullstaq Marketer in 2019.
Here's the deal:
What Keala Kanae and Fullstaq Marketer promises you is the chance to make a lot of money while working from home.
Maybe even live in a Hawaiian mansion with a big spiral staircase.
But the million-dollar question is:
How will you achieve this glorious goal?
Get this:
By learning how to sell tons of pineapple-flavored meth online.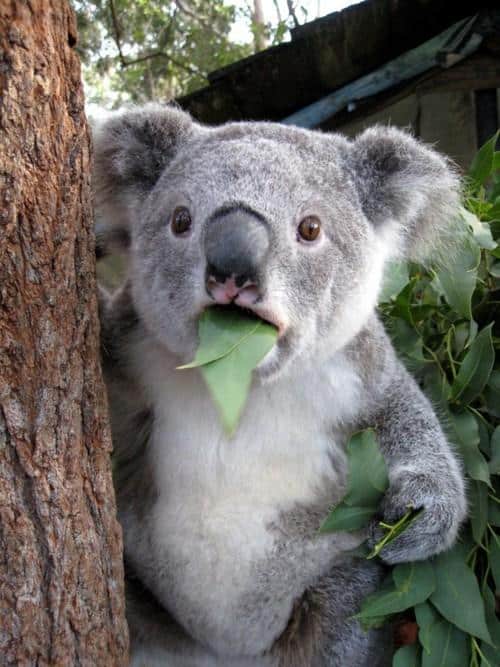 Kidding.
But is it just me or do you wanna say "Koala" every time you see "Keala"?
In any case, you'll actually be taught how to make money online through the magic of affiliate marketing.
Now:
There's a good reason why it's so easy to watch Keala and imagine yourself enjoying his relaxed and successful lifestyle.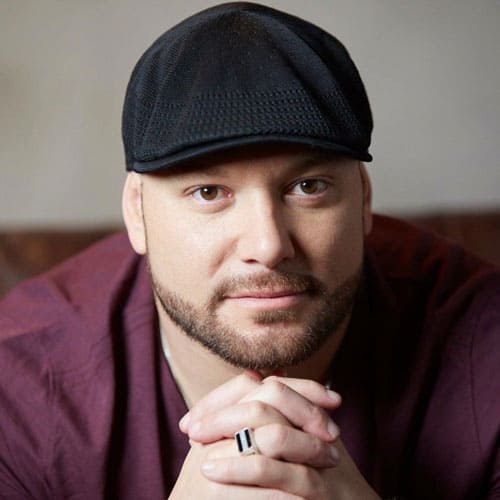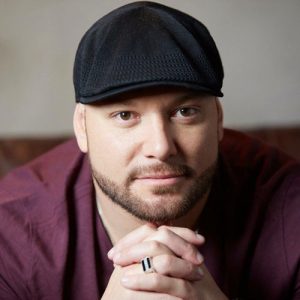 Keala Kanae is undoubtedly a brilliant salesman, online marketer, and has mastered the art of affiliate marketing.
Thanks to those lucrative skills, he's also enjoyed a ton of success with his money-making affiliate marketing training programs.
According to Inc.com, his company is generating annual revenues in the $20 million to $50 million range.
Besides annoying the sh*t outta me on YouTube, Keala has also appeared in some well-respected publications including Forbes and Huffington Post.
But what about Fullstaq Marketer?
Let's get into it:
---
What is Fullstaq Marketer?
To begin with:
Fullstaq Marketer is a web-based training program that (allegedly) teaches you how to start making money online with affiliate marketing.
According to FullstaqMarketer.com, they're also:
The World's Greatest Internet Marketing Training.​
Sounds legit.
But hype aside, let's start off with some basics:
Affiliate marketing simply means that you get paid a commission to promote and sell other business owner's products on the world wide web.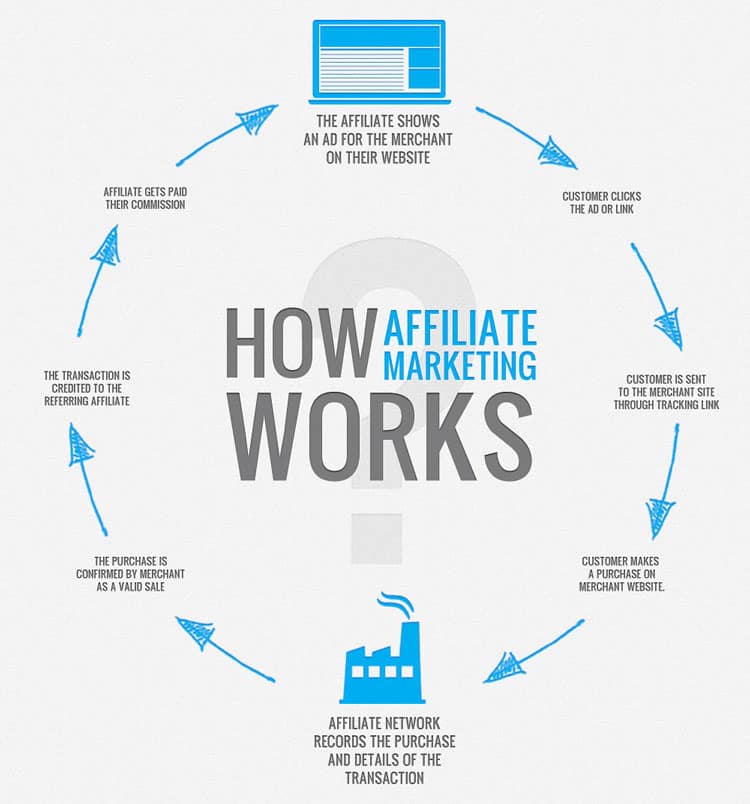 Some of the most popular affiliate programs in the world are Amazon Associates, eBay Partners, and Shopify's Affiliate Program.
Affiliate marketing is very similar to the dropshipping business model, in that all the inventory and shipping is taken care of.
All you gotta do is advertise the affiliate products and collect your cut.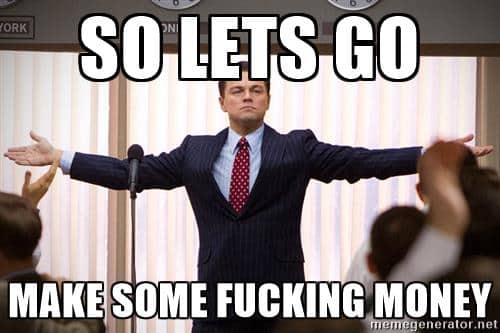 (Check out my Wealthy Affiliate review for more info about affiliate marketing.)
How Does Fullstaq Marketer Work?
Simply put:
Fullstaq Marketer's goal is to teach you how to do affiliate marketing like a pro.
Their headquarters is located in Las Vegas, NV, which makes perfect sense because let's face it:
Starting an online business is a gamble.
One that can definitely be worth it, but you better know what you're doing if you don't wanna lose your shirt.
And that's where Fullstaq comes in:
From internet marketing basics to driving and converting online traffic, they cover it all.
And of course, they also have their own affiliate program which allows you to make money from selling Fullstaq's training products.
But to get the true flavor of this Fullstaq Marketer review, it helps to know a lil' more about its founder:
---
How Keala Kanae Got Started…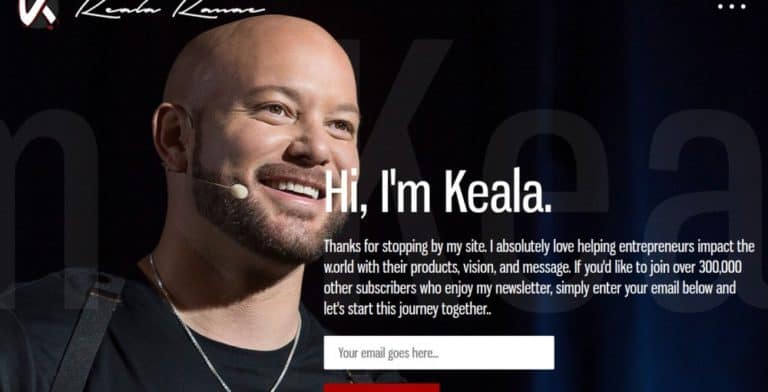 Do you like onions?
Not a huge fan myself.
But the history of Keala Kanae is just like one of those eye-watering bastards with a few layers you gotta peel through.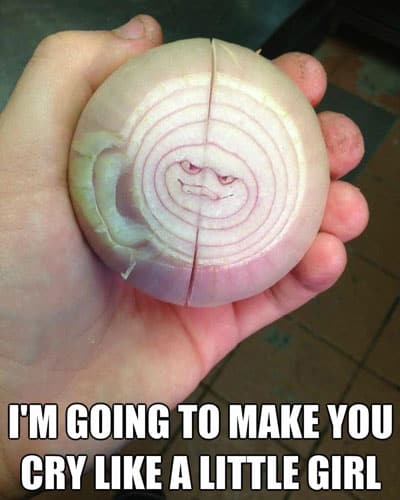 Before the rebrand to "Fullstaq Marketer" in 2019, Keala Kanae originally founded AWOL Academy back in 2015 with business partner Kameron George.
But to fully understand how that happened, we gotta peel back another layer.
Or two.
Stay with me now…
See, Keala Kanae was the first one in his family to graduate college.
He attended the University of Hawaii and eventually earned a bachelor's degree in psychology.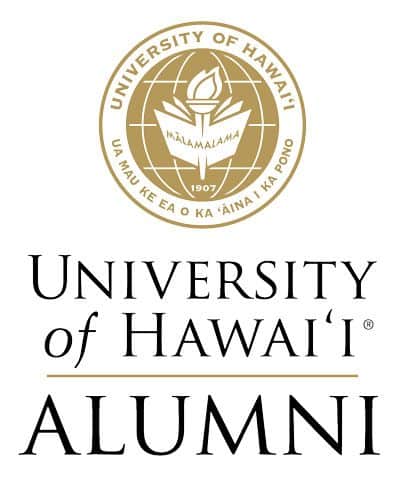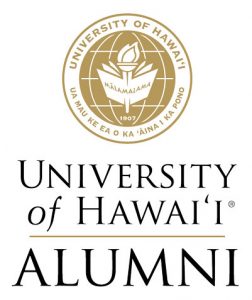 And then reality hit him like a truck:
Upon graduating, he quickly discovered that his education basically added up to a ton of debt and minimum-wage jobs like working in a coffee shop.
Not to mention a sh*tload of disappointment and disillusion.
But the fun didn't stop there.
After enduring 22 dead-end jobs over 13 years, Keala finally hit rock bottom in August 2012 when he couldn't afford to buy his girlfriend a birthday present.
Picture this:
While slumped in the hallway of his mother's house and sick and tired of being broke and making excuses all the time, Keala made a decision.
One that would change the course of his life forever…
He finally caved and signed up with an MLM company called Amway.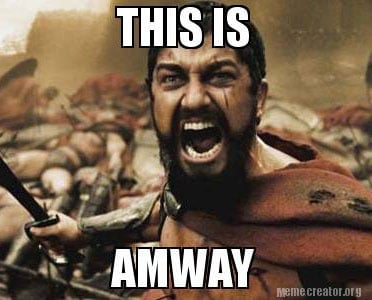 Kidding.
He actually began seeking out anything and everything he could find about the wonderful world of internet marketing.
And then it happened:
Keala met his first business partner Kameron George.
It was a bromance right from the start.
Since they got along like peas and carrots, Keala and Kameron joined forces and began making plans for their digital domination.
Long story short:
The game plan was to create the greatest internet/affiliate marketing education company of its kind.
Did they accomplish that?
Not quite.
AWOL Academy was a massively popular training program back in its day, mostly thanks to non-stop YouTube and Facebook ads featuring Keala Kanae.
But after an incredibly successful few years, AWOL's popularity started to decline and Keala and Kameron decided to go their separate ways in 2019.
Cue the rebrand from AWOL Academy to Fullstaq Marketer — 100% owned and operated by Keala Kanae.
Was the change a good thing?
Let's find out:
---
How Much Does Fullstaq Marketer Cost?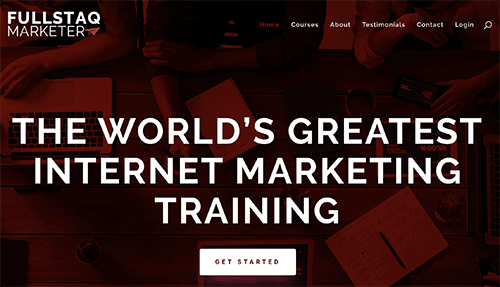 Depending on the Fullstaq training course, the pricing varies from $997 to $6k+.
Here's why:
Fullstaq Marketer has a few different options available for the skills you can learn in their pro academy for internet marketers.
Each of their training programs has a steadily increasing price point, which quickly starts to add up.
Now, here's the thing:
As long as what Fullstaq is teaching legitimately helps you become one of their success stories, part of me says: who gives a sh*t?
I'm reminded of Joe Pesci's infamous words from Casino, one of the greatest movies of all-time (modified for internet marketing):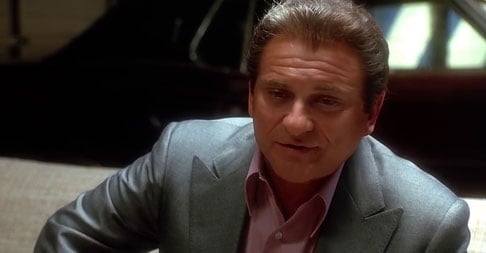 You gotta know that a guy who teaches you how to sell digital products, even if you take care of him real well, I mean, he's gonna try to sell you more products. Makes sense, don't it? Right?


~ Nicky Santoro, Casino
Get the point?
So, you can't really blame Keala Kanae for trying to upsell you more online courses — it's the nature of the business.
I wouldn't say he's a scam artist but the real question is:
Do Keala's programs actually work? And are they worth your money?
Check it out:
---
Fullstaq Accelerator
"Set Yourself Up With a Rock Solid Foundation" |

$997
For true beginners, $997 will buy you the Fullstaq Accelerator course.
This is a foundational training program designed to introduce newbie entrepreneurs to the business of internet marketing.
The course material gives you the following step-by-step basics:
Fullstaq 101 – Introduction to digital marketing and internet income explained
Fullstaq Onboarding – How to get started and use the Fullstaq resources
Fullstaq Edge – How to master your mindset and remove limiting beliefs
Fullstaq Labs – What it takes to build, launch, and fill a sales funnel
Fullstaq Accelerator also comes with a one-on-one "Advisor call" to figure out which additional marketing courses you should buy.
Depending on which combination of courses you decide on, there are different types of payment plans.
In any case, Fullstaq Accelerator is an introductory program that's basically designed to get you into their funnel.
If you decide to become an affiliate for Keala, you can sell Fullstaq Accelerator for a 50% commission of around $500.
This is where things start to get a lil' pricier:
---
Traffic Labs
"The Secrets to Generating a Flood of Website Visitors" |

$1,997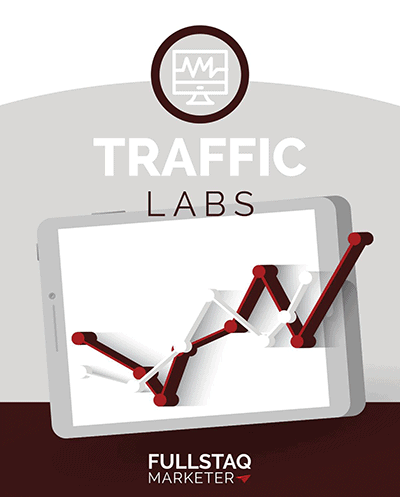 The best online marketing strategies in the world are only useful if you have the leads to convert in the first place.
That's why next up you'll be offered Traffic Labs for $1,997 — after you've purchased Fullstaq Accelerator for $997.
So you're really spending almost $3k to get this program which claims to help you get "high-converting, laser-targeted traffic that's ready to buy right now."
Fullstaq's traffic academy includes:
How to leverage paid ads through social media platforms like Facebook, LinkedIn, etc. to generate virtually unlimited visitors for your sales funnel.
Look:
I'm not a paid ads guy (I prefer acquiring customers with free traffic).
But it's fair to say that Keala knows a thing or two about paid traffic generation.
---
Conversion Labs
"Struggling To Convert Your Leads Into New Customers?" |

Coming Soon
Online traffic and attention is only effective if you can actually monetize it.
In other words, if you have potential customers on your site or subscribers on your email list, how do you convert those leads into paying customers?
Well, if you're willing to drop some cash on Conversion Labs, apparently you'll learn their "most coveted conversion secrets."
Similar to Keala's previous AWOLAcademy.com, I'm gonna assume this program tells you how to boost your sales funnel conversions through:
Epic Story Telling
Mind Control Hacks
Live Sales Formula
Evergreen Sales Formula
High Ticket Sales
Affiliate Tracking
From storytelling to basic mind control and hypnotic language, Fullstaq's conversion academy covers a wide range of advanced sales and persuasion techniques.
If you look at how successful Fullstaq Marketer has been, it's safe to say that Keala Kanae knows how to convert traffic very well.
---
Masters Labs
"Masters Create Their Own Success" |

Coming Soon
Listen:
Once you're at this level you should already have a successful affiliate marketing business up and running.
But if you really wanna be an online baller and shot caller, perhaps you won't mind investing in Masters Labs.
Assuming this is similar to Keala's previous "Masters Academy" (from back in the AWOL days):
This program brings you advice from "some of the world's greatest minds" on everything from money management and investing, to strategic tax planning and developing a high-level mindset for wealth.
Topics include:
Mindset Hacks
Wealth Strategies
Solopreneur to CEO
Plus many more to come in the future (allegedly).
Those who will benefit most from this course are probably more advanced online entrepreneurs who are looking to get to the next level.
---
Fullstaq Elite
"Building, Growing, and Scaling Online Businesses" |

$5,800
Finally, we have the Fullstaq Elite program for $5,800 (as of this writing).
While they don't list this program on their official products page, apparently this course is:
… reserved for our most serious clients who know that Building, Growing, and Scaling Online Businesses is the key to creating a lifestyle by their own design. It's for the Wise Marketer that understands the value of peaking behind the curtain.
From what I can tell:
Your $6k gets you the whole enchilada of Fullstaq products, along with a weekly webinar and mentoring inside a private FB group.
In other words, I'm gonna assume that Fullstaq Elite includes the following:
Fullstaq Accelerator ($997)
Traffic Labs ($1,997)
Conversion Labs (Coming soon)
Masters Academy (Coming soon)
Hey, nobody said mentorship was cheap.
And quite frankly, it could be worth the price of admission IF:
You're absolutely crushing it with your affiliate marketing business, and just want personal access to the Fullstaq founder himself.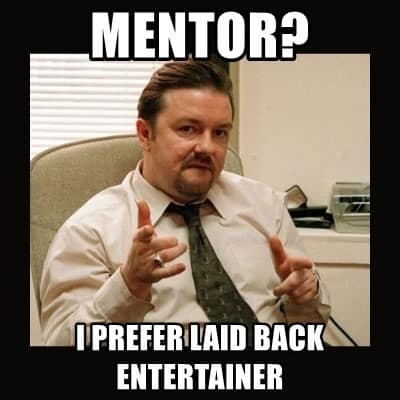 After all, if you're at the point in your business where one or two little tweaks could mean an extra $6k/mo in your jeans — then why the hell not?
But if you're a rank beginner, this prob'ly shouldn't be your starting point.
---
Pros: Is Fullstaq Marketer Legit?
✓
Run by an experienced affiliate marketer.
Keala Kanae has a successful track record of running profitable affiliate marketing companies and online programs.
In other words, he walks the walk 'n talks the talk.
So you can rest assured that Keala knows what he's doing when it comes to running – and teaching – how to build a successful affiliate marketing business.
✓
A metric sh*t ton of legit training modules.
During my research, it seems like the Fullstaq Marketer program offers a very detailed set of training modules on every single topic you need to master in the affiliate game.
Not surprisingly, the courses seem to improve as you work your way up through the higher ticket prices.
✓
Money-back guarantee.
Not happy with your Fullstaq membership?
All Fullstaq customers are entitled to a complete refund within 14 or 30 days, depending on the product you purchased.
Since all the products are online-based (nothing needs to be shipped), if you feel the training platform is lacking or doesn't give you what you're looking for, simply cancel within 14 or 30 days and you should get your money back.
Here's the catch:
You must complete a phone call with an Advisor before you get a refund.
Presumably as a last-ditch effort to change your mind lol.
✓
Generous affiliate program.
It appears the Fullstaq affiliate program offers pretty generous commissions up to 50% (or more).
So it might be a good bet for anyone who wants to ride on Keala's coattails.
And profit from it.
For example, if your affiliate referral buys all of the Fullstaq programs, your commission could be as high as $4500.
So, the potential for earnings is definitely there.
Fullstaq Marketer is also very happy to teach you all the details of how to promote their own program.
They'll basically give you all of their highest converting landing pages, sales funnels, and best strategies on exactly how to promote Fullstaq to others.
So all you really gotta do is set 'em up and drive traffic.
If you don't want to have to think about building your own affiliate marketing products or website, promoting Fullstaq through their affiliate program is definitely a simpler option.
But as always, simple doesn't mean easy — so don't make the cardinal mistake of looking for fast 'n easy cash here cuz it doesn't exist.
And that type of mindset always has a 0% success rate in any business.
✓
Good standing with the Better Business Bureau.
Although not officially accredited business with the BBB, Fullstaq (previously called AWOL Academy) currently has a "B+" rating with 70+ reviews.
That said, do yourself a favor and read the complaints summary here to get an accurate depiction of both sides of the coin.
---
Cons: Why Fullstaq Marketer Sucks
✗
It gets pretty damn expensive, pretty damn fast.
Don't get me wrong:
$997 for the Fullstaq Accelerator course is not bad for some introductory online business training.
But when you add up the total cost for all their programs (aka Fullstaq Elite), it's nearly $6k you're investing.
Now obviously, if you invest $6k and end up making $50k back, that's money well spent.
But if you drop $6k that you can't afford to lose and you're not fully committed — maybe not so smart.
You might wanna start small with their beginner programs and actually make some money first, before buying their higher-level courses.
✗
All upsells, all the time.
If the guys behind Fullstaq Marketer are good at one thing: it's upselling.
And they don't shy away from it.
For example:
The phone call included in the Accelerator program will mainly be used to upsell you their more expensive packages.
Which is fine if that's what you're interested in.
Not so much if you're still trying to learn the basics of affiliate marketing and haven't made a dime yet.
Just be aware that all their products are designed to get you to purchase the next higher-priced affiliate marketing course.
In other words, they'll always be pushing you to buy more of their sh*t.
✗
Not all-inclusive.
Besides the actual training costs, you'll still have to purchase additional tools and software in order to succeed as an affiliate.
That includes landing page, email marketing, and tracking software which can easily add up to several hundred bucks per month.
And we can't forget about paying for the actual traffic.
Since this program teaches you how to use paid advertising rather than SEO (organic or free traffic), you'll need to constantly be investing in traffic to drive leads to your offers.
Which can cost anywhere from a couple hundred to several thousand dollars per month.
✗
Not everything is as it seems.
Some folks get really pissed off by this, so I thought it was worth mentioning.
Most of Fullstaq's marketing is geared towards getting your email address in exchange for a free PDF document containing "Freelance Marketing Secrets".
(Click here to download it.)
But their ultimate goal is to sign you up for their 2-hour online "Master Class".
In case you didn't know, Fullstaq's "Master Class" is essentially just another pre-recorded sales video.
Even the "live" comments in the chat section are not actually happening in real-time.
This is actually a very common (and effective) form of webinar marketing but some peeps feel that it's "too fake" and borderline deceptive.
Personally, I don't have a huge problem with it but your mileage may vary.
---
Fullstaq Marketer: Quick Summary
Fullstaq Marketer Summary

| PROS | CONS |
| --- | --- |
| Fullstaq Marketer is run by Keala Kanae - an experienced affiliate marketer who has a solid track record of success. | Much of the personal interaction at low buy-in levels with Fullstaq Marketer is just a thinly-disguised attempt to upsell you more expensive programs. |
| A large number of detailed and helpful online training modules are available inside their members area. | The price of Fullstaq Marketer's products steadily increases and will ultimately cost $6k if you want all their programs and mentorship. |
| The highest-level packages feature direct support from mentors and even the head of the company - Keala Kanae. | Besides the training costs, you'll still have to purchase additional tools and software in order to succeed as an affiliate marketer. |
| Fullstaq Marketer has a 14 or 30-day refund policy if you're just looking to try it out and minimize your risk. | Like any online business, the affiliate marketing game is extremely competitive these days and difficult for beginners to achieve success in. |
| The company is not accredited with the Better Business Bureau but still has a B+ rating with 70 reviews. | Some folks have a problem with Fullstaq's "Master Class" webinar which is basically a 2-hour sales pitch. |
Is Fullstaq Marketer a Scam?
No, I wouldn't say so.
Does Fullstaq really work?
Sure it does.
At least, for some people.
Especially if your name starts with a "K".
(Wink wink.)
But the better question is:
Should you plan on going full-out with Fullstaq?
Well, that depends.
Are you endlessly searching Google for a legit way to make money online?
If so, then congrats — that's a high-quality problem and you're on the right track.
Cuz there's no doubt about it:
The internet will create more millionaires than anything in history.
More than the stock market.
Even more than real estate.
So:
If you're willing to put in countless hours of hard work and master some digital skill sets…
Another way of life (and a healthy net worth) could definitely be yours.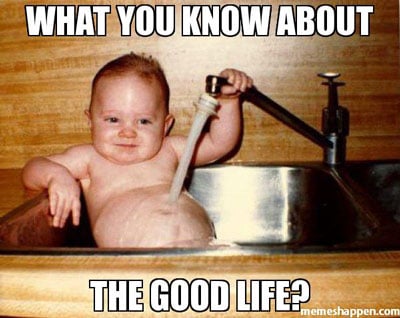 (That kid knows how to party.)
And your search for "the good life" is exactly what Keala and his crew at Fullstaq Marketer are taking advantage of.
Now:
I have nothing against Keala Kanae — he obviously knows his sh*t and is a super-successful entrepreneur.
More power to him.
And you know what else?
If you're seriously interested in becoming a full-time affiliate marketer…
And if you're willing to put in serious time and effort to master the necessary skill sets…
I actually think Fullstaq Marketer could be a solid investment.
But you also better be willing to shell out some cash — up to $6k for all the programs and some mentorship.
However:
If none of the above is true for you and you're NOT that serious about it… don't waste your time and money.
Personally, I find affiliate marketing way too competitive and oversaturated these days.
So you might wanna try something else… such as starting your own podcast.
If not, good luck with your Fullstaq training.
---
Shameless Plug: Realistic Passive Income Without Affiliate Marketing?
Imagine this:
No selling products, no niche saturation, no affiliate marketing, no bullsh*t.
Don't believe me?
Don't blame you.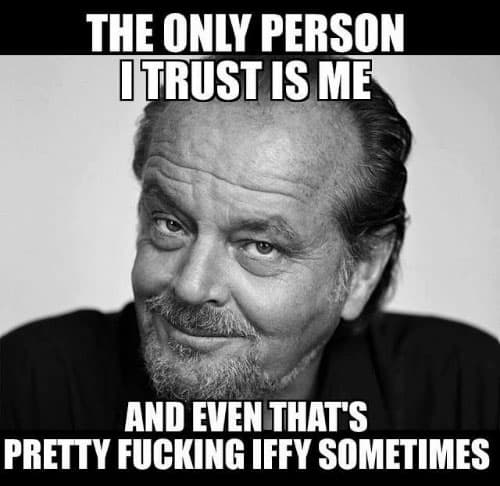 But before you scream "SCAM!" and scram, do yourself a favor.
Put down the Hatorade and click here to discover more realistic ways to make passive income from home.