Real, Unbiased iBuumerang Review from an Ex-MLMer
33 Comments
---
Table of Contents
---
Here Comes The Büüm…
Question:
What do you call a boomerang that doesn't come back?
A stick.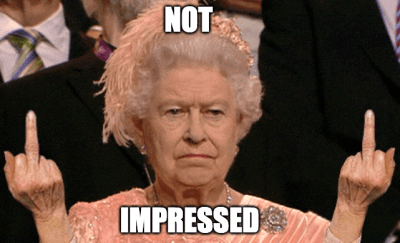 (I'll show myself out.)
Bad jokes aside, iBuumerang (pronounced "eye-boomerang") is the new travel MLM from network marketing superstar Holton Buggs.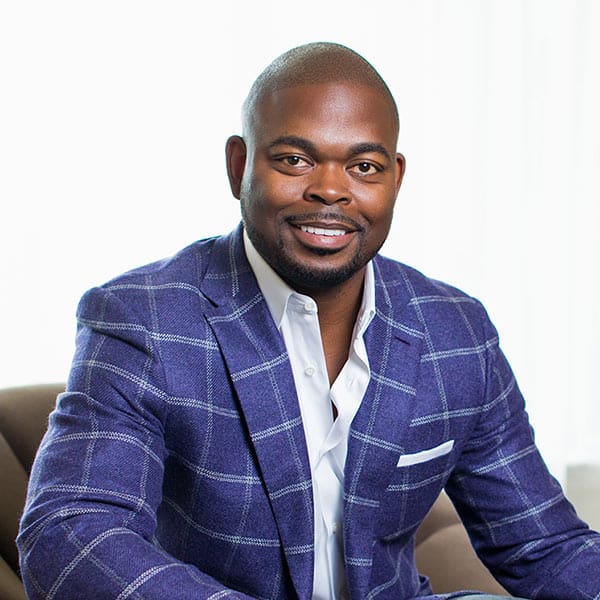 Their official website states:
Here at iBüümerang, you throw out good will and savings and you get rewarded with a travel savings bonus in cash!
In other words, give something away and it'll come back to you… kinda like a boomerang.
Or karma.
(Or herpes.)
Here's the thing:
When it comes to MLMs, most of the big money is made by two groups…
The founders
The early joiners
Why?
Because once an MLM has been around for a decade or two, everyone usually knows about it and the company momentum can slow down to a sloth's pace.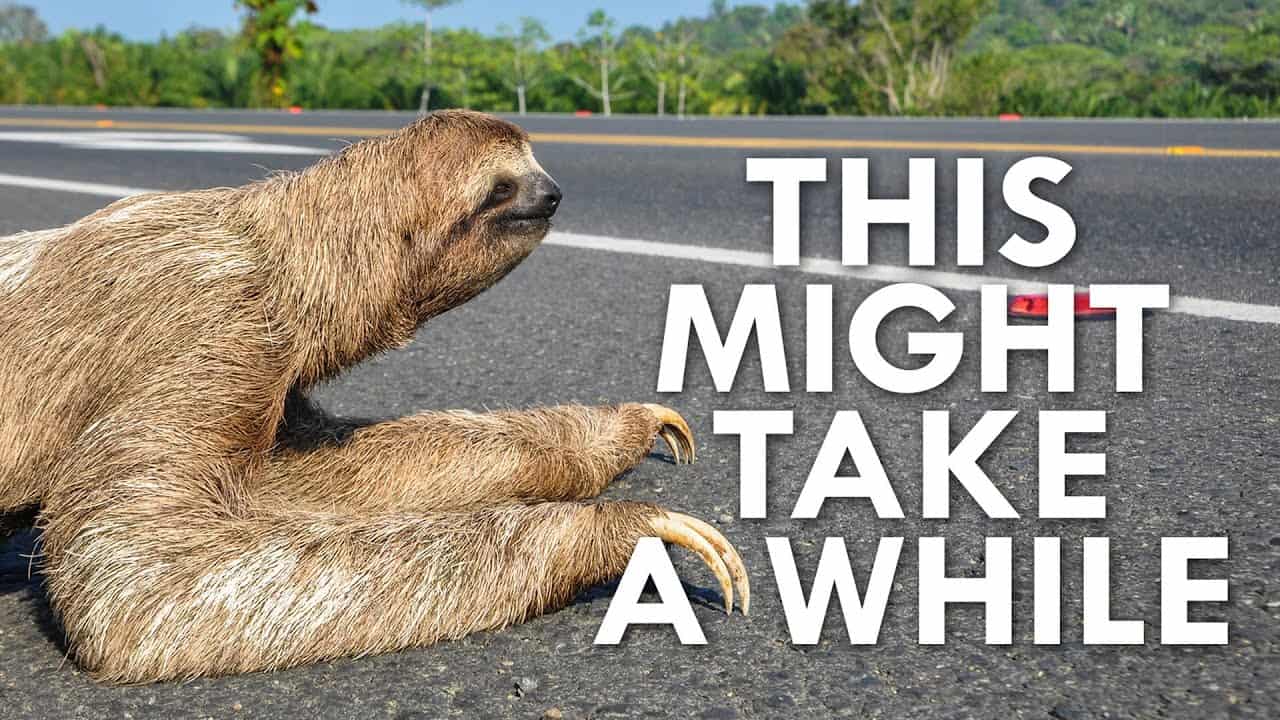 So it can be a huge advantage to join on the "ground floor" before you have 99 levels of upline above you.
But what if you managed to finally be in the right place at the right time for once?
Y'know, caught an MLM just as it was starting out?
Well, buckle up Buttercup:
iBuumerang was launched in March of 2019, making it a very fresh opportunity for those looking for the next big thing in an $8 trillion-dollar travel industry.
Then again, sometimes fresh isn't better.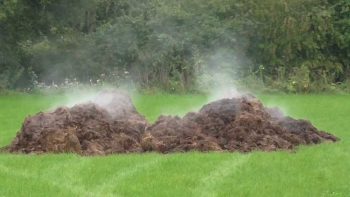 But if you're sick of joining an MLM only to find out your friends have already heard about it…
Or — even worse — they've already signed up with someone else…
iBuumerang could be the business opportunity you've been waiting for.
Let's find out:
---
What Is iBuumerang? #JustDifferent?
Based in Houston, TX, iBuumerang is a multi-level marketing company that offers discount travel services for their members.
Houston is also home to another travel organization — NASA — known for that infamous announcement 50 years ago: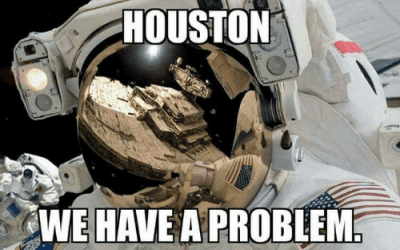 And while iBuumerang also has its share of problems, they do provide folks with an opportunity to save money on worldwide travel and get paid to do it.
(No trips to space yet.)
Veteran MLMer Holton Buggs — best known for his previous work with the coffee MLM Organo Gold — is the company's President and CEO.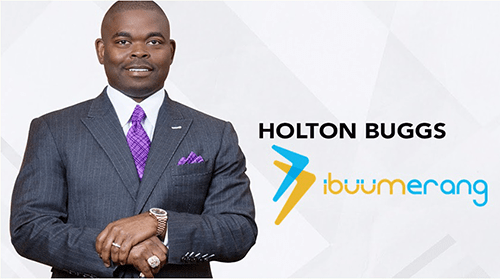 The way it works is simple:
As an iBuumerang member, you send people an invitation (or "boomerang") to a website that contains travel deals "up to 70% off retail prices."
If and when they book travel reservations through your site, you get paid a commission.
Sounds good, right?
Well, not so fast.
iBuumerang can offer these discounts because they've partnered up with a travel provider called Xstream Travel — not a stranger to the MLM world.
Run by CEO David Manning, Xstream has been involved with several other travel-based MLMs in the past such as The Vacation Network, TraVerus Global, and Paycation.
The only problem?
All of those companies have completely fizzled or gone out of business.
Not exactly a good sign.
On the plus side, Xstream has worked with major cruise lines like Carnival and Royal Caribbean, as well as travel companies like Funjet and Delta Vacations.
Their travel packages include everything from hotel room blocks to group cruises all over the world.
And apparently people want in.
Thousands joined iBuumerang on its very first day, and the company did $20 million in sales within its first six months in business.
Safe to say they're off to a büüming start!
(I can't help myself.)
But what does that mean for you?
Is it already too late to get in on the ground floor?
We'll get to that soon enough, but for now let's explore how this company took off in the first place:
---
Who Owns iBuumerang?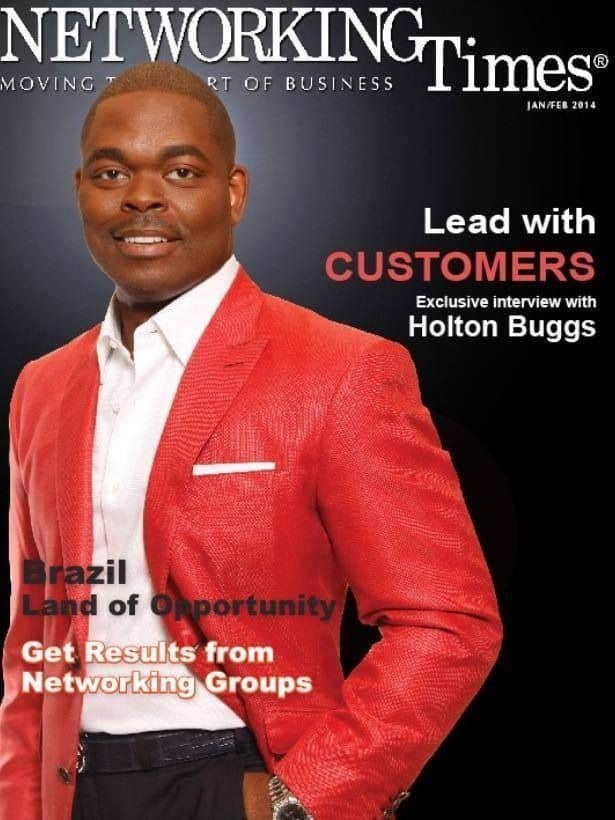 iBuumerang is owned by Holton Buggs and was founded in March 2019, so there's obviously not much in the way of company history.
The rest of the iBuumerang corporate team looks like this:
David Manning — President and CEO of Xstream Travel
Terrance Gray "T.Gray" — VP of Business Development
Mark Kithcart — VP of Marketing
Peter Hirsch — Chief Giving Officer of the Büüm Foundation
Lori Speers — Director of Travel Services
But you can often learn a lot about a company by taking a closer look at its founder, and there's plenty of history on CEO Holton Buggs.
Check it out:
Holton Buggs was born in the United States (Tampa, FL) on September 26th, 1972.
Raised by a single mother in the projects, Holton wanted more out of life and developed an entrepreneurial spirit early on.
To make some extra cash, he began cutting hair at the age of 14 and then started selling candy to other neighborhood kids.
It was then Buggs discovered the power of leverage:
He figured out that if he bought candy in bulk and then recruited his friends to sell it for him, he could still make a profit without having to do all the work.
Smart kid.
Holton even negotiated to give free haircuts to any of his friends who agreed to sell candy for him without getting paid.
Funnily enough, one of the 12 friends he recruited is now his wife — Earlene Buggs.
Needless to say:
The seed for Holton's future MLM career was firmly planted but it would still take another decade to bear fruit.
After graduating from high school, he attended Texas Southern University on a football scholarship with dreams of making the NFL one day.
Until he injured his leg.
That injury dashed his hopes of playing pro ball, but Holton was determined to become successful and continued on with his engineering studies.
Then it happened:
He was invited to his first network marketing event and introduced to the concept of MLM.
Inspired by the speakers and passive income business model, Buggs was hooked immediately but success would have to wait.
After graduating from college, he soon realized that an engineer's salary wouldn't afford him the lifestyle and financial goals he really wanted.
So in 1996, Holton started a successful furniture business and felt like he finally had made it.
But the economy soon changed and just like that, he went out of business.
Suddenly:
At the age of 27, Buggs found himself $250,000 in debt, 45 days away from a house foreclosure, and his prized Lexus had just been repossessed.
Then he got a phone call that would change his life forever:
A friend told him about a new MLM company he should check out.
With limited options available, Holton reluctantly decided to give network marketing another shot and went all-in.
Thanks to good timing and an insane work ethic, he went on to make a six-figure income over the next 90 days.
Unfortunately:
That company was a sketchy outfit called CyberWize — a nutritional MLM that relied heavily on internet marketing to recruit new members.
Holton would soon leave CyberWize for a better opportunity with another outfit called YTB International (aka "Your Travel Biz") — a travel-based MLM.
(Sound familiar?)
By 2008, Holton and his friend Edwin Haynes had built a successful group of distributors with Your Travel Biz.
(Edwin Haynes is now the Global Master Ambassador for iBuumerang — go figure.)
But after several lawsuits and investigations accused Your Travel Biz of being an illegal pyramid scheme, Holton eventually left and the company went bust.
Holton quickly rebounded in 2010 and soon found success again, this time with the coffee-based MLM company Organo Gold where he really made his mark.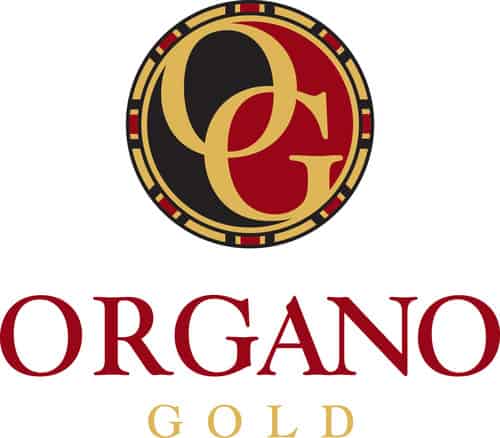 Fast-forward a few short years to the end of 2013:
Holton was earning $1.3 million per month and claims to have built a network of over 3 million distributors, making him a top earner in the MLM industry.
Now:
If you've made it this far… I have a simple question:
Why are you still reading this? Get a life! Sheesh.
Kidding.
But you gotta admit that Holton's bio reads like a classic rags-to-riches story.
Stay with me now because here's where things start to get a lil' weird:
In 2018, Organo Gold announced a partnership with a blockchain company called Digital SkyNet Limited to "improve our global operations platform".
(Sadly, not their real logo.)
The only problem was that Digital SkyNet was also the parent company of a scammy cryptocurrency MLM (e.g. Bitcoin) called IQ Chain (later rebranded as IQ Legacy).
Now get this:
Despite knowing next to nothing about the crypto market, Holton Buggs was strangely announced as the new executive advisor for IQ Chain/Legacy.
Even though Organo Gold didn't wanna have anything to do with crypto, they allowed Holton to provide "consulting services" to IQ Legacy, which basically meant he was in charge of recruiting new members.
It was a disaster waiting to happen.
Long story short:
After IQ Legacy was accused of being a ponzi scheme, Holton Buggs quietly left the crypto company but the damage to his reputation was already done.
Soon after, Organo Gold and Holton would also go their separate ways.
Ouch.
Saying goodbye to a $1.3 million per month income has gotta sting and I'm sure Holton has nightmares about ever getting involved with crypto.
But part of their split probably had to do with Organo and Buggs previously being charged with stealing trade secrets and distributors from another MLM.
(Update: They were found guilty in 2019 and ordered to pay over $3 million in damages.)
Double ouch.
Just like always though, Holton bounced back in 2019 with his prelaunch "Countdown4Freedom" which turned out to be his new travel MLM iBuumerang.
Phew!
After spending waaaayyy too much time researching Mr. Buggs, I can say one thing for sure:
The man is resilient.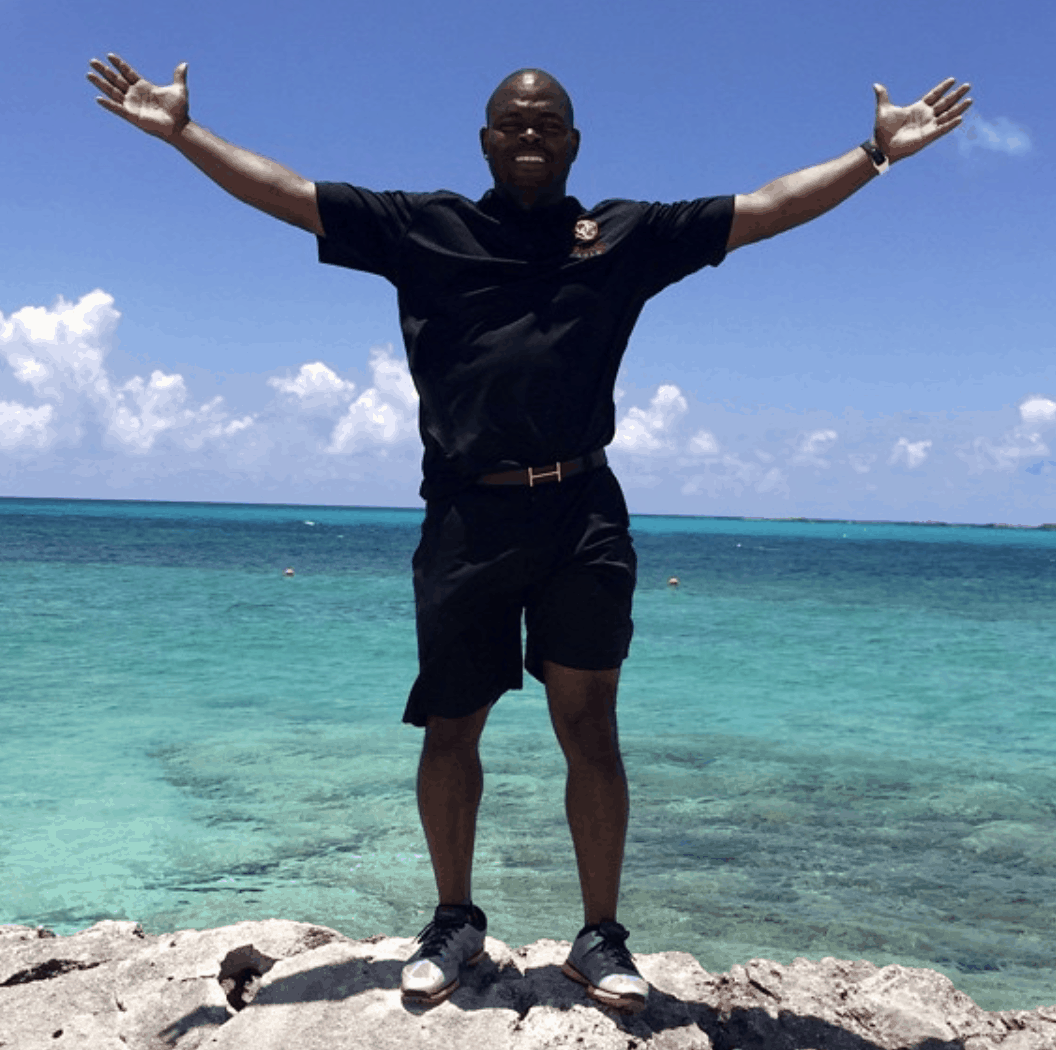 Despite all the setbacks and failures over the past three decades, Holton Buggs never gave up and always found a way to succeed.
But there are definitely some red flags when it comes to some of his business dealings in the past.
And how is iBuumerang any different from YTB International — his previous travel MLM that failed miserably?
Let's take a closer look:
---
How Does iBuumerang Work?
Here's the deal:
Travel MLMs have actually been around for years so the concept is nothing new.
iBuumerang is essentially a program where distributors can direct their friends to the iGo booking engine, which provides travel discounts.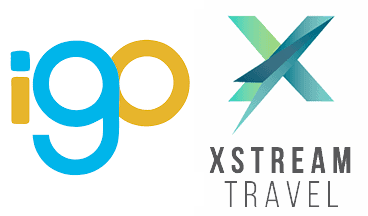 iGo is run by another company, Xstream Travel, and can only be accessed by those with an iBuumerang membership.
As an iBuumerang distributor, you can give "boomerangs" (iGo login access) to anyone who might be interested in saving money on their travel plans.
Like so:
If a customer uses your iGo boomerang, they can search for travel discounts just like they would on other sites like TripAdvisor, Expedia, Kayak, etc.
iGo even has some deals worth hundreds less than the big travel sites.
These deals include everything from standard flights, hotels, and rental cars to more exotic options like cruises, theme parks, and luxury home rentals.
They also have a low-price guarantee for hotels and rental cars: If you find a lower price online, they'll beat it by 110% of the difference.
Now obviously it would be amazing if that applied to flights as well (it doesn't), but having the guaranteed lowest price for a hotel is still pretty nice.
As mentioned earlier, the only way to get these savings is by receiving a boomerang from an independent iBuumerang distributor aka Travel Savings Ambassador (TSA).
As a TSA, if someone uses your boomerang to book a trip on the iGo website, you'll receive a commission.
In other words, you make money when your customer saves money.
Easy, peasy.
Now here's where it gets interesting:
The number of boomerangs you get to send out depends on your iBuumerang membership level.
As you'd expect, the higher your membership fee, the more boomerangs you receive on a monthly basis.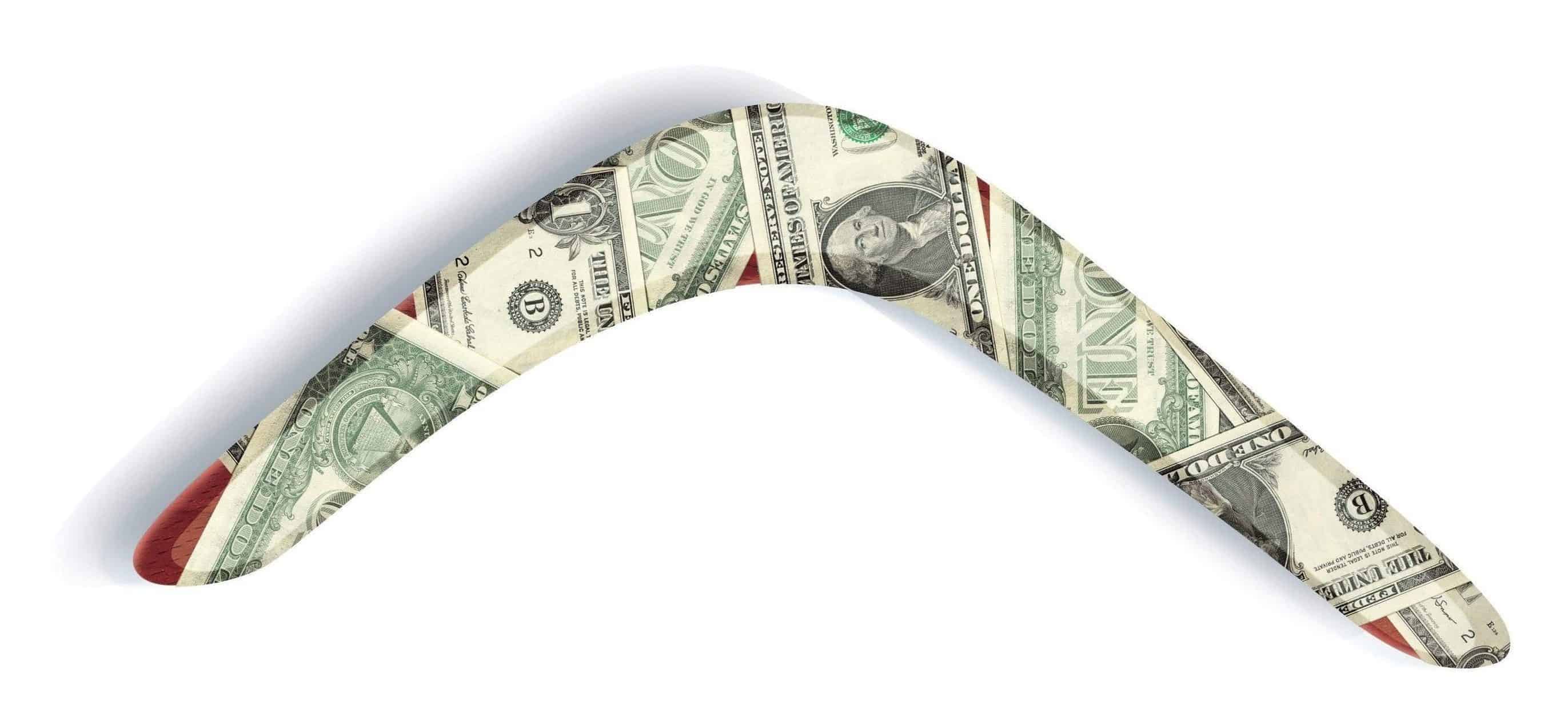 And the more boomerangs you have, the more commission you can make (e.g. send 5 boomerangs per month, you can get up to 5 new customers per month).
If you want more boomerangs, there are 3 ways to get them:
Upgrade to a higher membership level (we'll talk about this later)
Buy more individual boomerangs (cost isn't listed yet)
Recruit other iBuumerang members
The last one shouldn't come as much of a surprise.
After all, this is an MLM so you knew it was gonna be about recruiting sooner or later, right?
But here's the good news:
Thankfully, recruiting has been made slightly easier by the last part of the iBuumerang program which is the iDecide interactive presentation.

This automated video has been slickly put together by the folks at iBuumerang corporate.
Here's a live walkthrough from a recent cult-meeting convention:
I gotta admit, the iDecide tool is pretty damn cool.
Let's face it:
The worst part of being an MLMer is having to make all those phone calls and presentations to people (aka recruiting).
You might lose your voice, forget the script, fart cuz you're nervous, etc.
(The last one could just be me.)
But if you can send someone a simple text or email to check out a slick lil' video presentation, it could make things a LOT easier.
That said, some folks might find that presentation a little too slick for their skeptical blood (myself included).
Obviously it's working for a lotta peeps though, which explains why iBuumerang is exploding in growth.
How To Cancel Your iBuumerang Membership
First off, let me be clear:
I do NOT work for or have anything to do with iBuumerang. You need to contact the company or your upline if you want to cancel.
According their Policies page, if you joined iBuumerang as an Ambassador (aka distributor):
Ambassadors may cancel the Agreement within three (3) days of execution and receive a full refund of all Ambassador fees and any voluntary sales aids purchases.

After the three (3) day rescission period, an Ambassador may still cancel the Agreement and the Ambassador may return any sales aids for a refund.
But let's say you've been a member for several months and want to cancel, what then?
According the company's Terms and Conditions:
TERM: Notice of cancellation must be received ten business days before your Monthly Anniversary Date in order to avoid charges for that month.
In short:
If you just signed up, you have 3 days to cancel and get a refund. Beyond that, you need to submit a cancellation request 10 business days before your monthly subscription date.
You can reach iBuumerang support through their website or via email: support@ibuumerang.com.
Now let's talk about some of the pluses and minuses of this popular MLM:
---
Pros: Is iBuumerang Legit?
✓
High-value, in-demand product.
Fact: most people love to vacay and want the best deals they can get.
And since travel packages often cost thousands of dollars, the ability to save someone a chunk of change on their upcoming trip is huge.
Not to mention it's a lot easier to approach your friends and family with a product that'll actually SAVE them money.
That can easily leave you with nice cut of the profits as an iBuumerang distributor, which can add up to $100's from a single iGo booking.
Compared to something like weight loss supplements with a $20 profit per order, it means you can start making money with far fewer sales.
✓
A recognized industry name.
Holton Buggs is well-known figure in the MLM world, rising to the top of every organization he's been a part of over the last 30 years.
He's a master recruiter, charismatic speaker, and could sell ice to an Eskimo:
And while I hesitate to use the phrase "cult of personality", there's no denying the guy attracts a lot of attention and is a major reason why iBuumerang has experienced such rapid success.
Mr. Buggs is definitely someone you'd like to have on your side if you wanna build a large network marketing business.
✓
Opportunity to get in on the ground floor.
I've said it before and I'll say it again: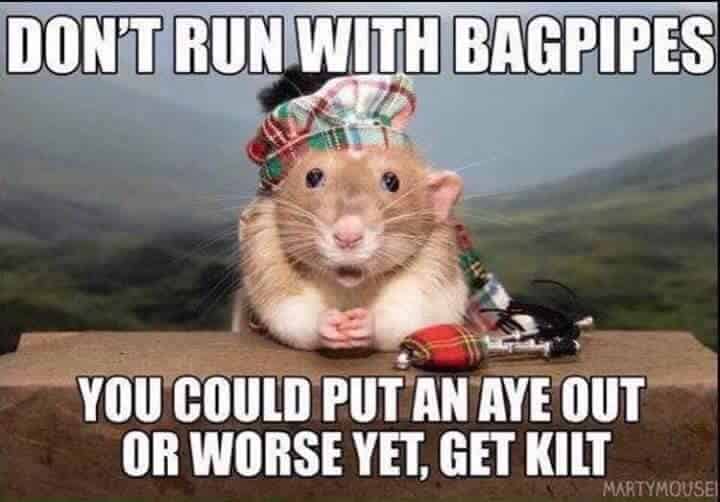 But seriously, one of the main problems with MLMs is getting in before everyone else has heard about it.
Typically, the few MLMers who make the most money are the ones who have been around the longest and have the biggest downlines.
Enter iBuumerang:
Since it was only just launched in 2019, there's not a huge established upline above you… yet.
So if you decide to sign up now, it still might be early enough to become of those MLM moguls with a downline that stretches across several continents.
Another added benefit:
A brand spankin' new company means your potential customers and recruits aren't gonna find 20 years of scam complaints and lawsuits on Google… yet.
✓
Guaranteed lowest price.
If you can find a lower price anywhere online (hotels and cars only), iBuumerang will refund you 110% of the difference.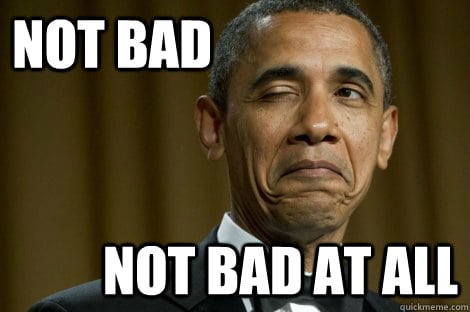 With all the travel sites out there, it's actually a pretty bold move to offer a lowest price guarantee, so that's a definite plus for this company.
✓
Cutting-edge tools.
The ability to send out "boomerangs" (iGo access) and get paid if someone books a trip, makes the business simple to understand and operate.
The iGo travel booking engine makes it convenient for anyone to book a trip.
And their iDecide advanced webinar tools are very professional and can make the whole recruiting process much less painful.
---
Cons: Is iBuumerang a Pyramid Scheme?
✗
High-ticket product.
So, the good news about selling travel packages is that each individual sale can earn you a lot more than selling a supplement or anti-aging cream.
But it's not all rainbows:
Booking a trip isn't cheap and travel is still a luxury item that many folks can't easily afford.
(Even with iBuumerang's discount prices.)
That means you'll really have to target the right audience (who have extra cash) in order to sell enough of these deals to make serious bank.
✗

A controversial founder.

"Hey wait a minute, you're just listing all the positives as negatives!"

Guilty as charged, Sherlock.

Here's why:

If you Google "Holton Buggs" and start digging, you'll find a lot of motivational videos and MLM speeches.

But you'll also find a track record of shady MLM companies and lawsuits.

Including Holton being involved in a travel-based MLM (YTB International) that went bankrupt after several pyramid scheme accusations.

What's my point?

Nobody's perfect but if you're thinking about joining iBuumerang, Holton Buggs has some previous red flags you should be aware of.

Just sayin'.

Oh and we can't forget about the negative reviews this company already has.
✗
iBuumerang is brand new with no track record of success.
Statistics show that 70% of small businesses fail within 10 years.
And 99% of MLMers fail to make any money.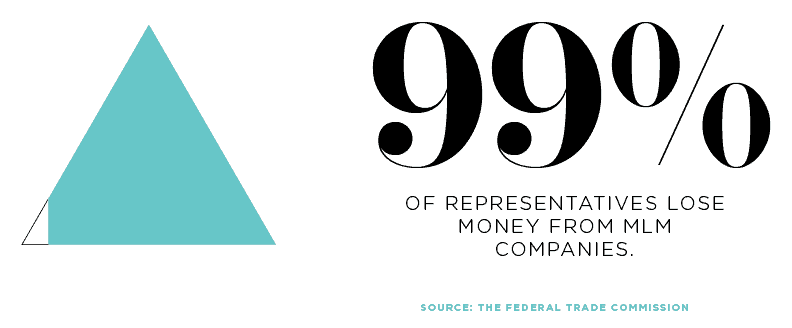 So iBuumerang being a newcomer to the MLM world is a double-edged sword.
On one hand, there's an opportunity to get in on the ground floor before the company becomes too well-known and established.
On the other hand, there's a good chance you won't make a dime with iBuumerang — even if the company is still around in a few years.
As always, choose your own adventure.
✗
iBuumerang is really just Xstream Travel on a stick.
The skinny:
iBummerang's booking website (iGo) is run by Xstream Travel.
Owned by David Manning, Xstream has a long history of being involved with travel-based MLMs that share one thing in common…
They all fizzled out or failed completely.
Check out Mr. Manning explain his now-defunct Paycation opportunity:
(Hmmm… where have I heard something like this before?)
But it also explains why David Manning is now supporting Holton Buggs — if at first you don't succeed, keep trying new MLM companies!
So what makes iBuumerang different than all the other travel MLMs that have collapsed under Xstream's watch?
Good question — I guess time will tell.
✗
iBuumerang is still an MLM company.
In case you're new to the MLM aka network marketing world…
Success in this business doesn't mean selling the most vacation packages.
Like all MLMs, the most successful iBuumerang distributors will be the best recruiters (e.g. Holton Buggs) and only 1% are successful.
So you better be ready to become a prospecting machine and ask literally everyone you know to support and/or join your new biz.
If you're willing to do that, let's see how much cash you can realistically make with this company:
---
iBuumerang Compensation Plan
For starters, if you've got half an hour to kill…
You can watch a detailed explanation of the iBuumerang comp plan below:
Here's the recap:
Since iBuumerang is a travel-based MLM, all of their membership levels are named after travel-related terms.
For example:
To get started with iBuumerang, the "Standby" enrollment kit costs $49.95 which includes 5 boomerangs and the iDecide tool.
After you enroll, there are 3 basic levels of membership.
iBuumerang Membership Levels
*Mobile users: Scroll left/right on table if your screen can't fit all 4 columns
iBuumerang Membership Levels

| Type | One-Time Fee | Monthly Fee | Boomerangs |
| --- | --- | --- | --- |
| Coach Class | $250 | $49.95 | 10 |
| Business Class | $500 | $99.00 | 25 |
| First Class | $1000 | $99.00 | 50 |
As you can see from the table above:
The higher membership levels cost more upfront and more per month.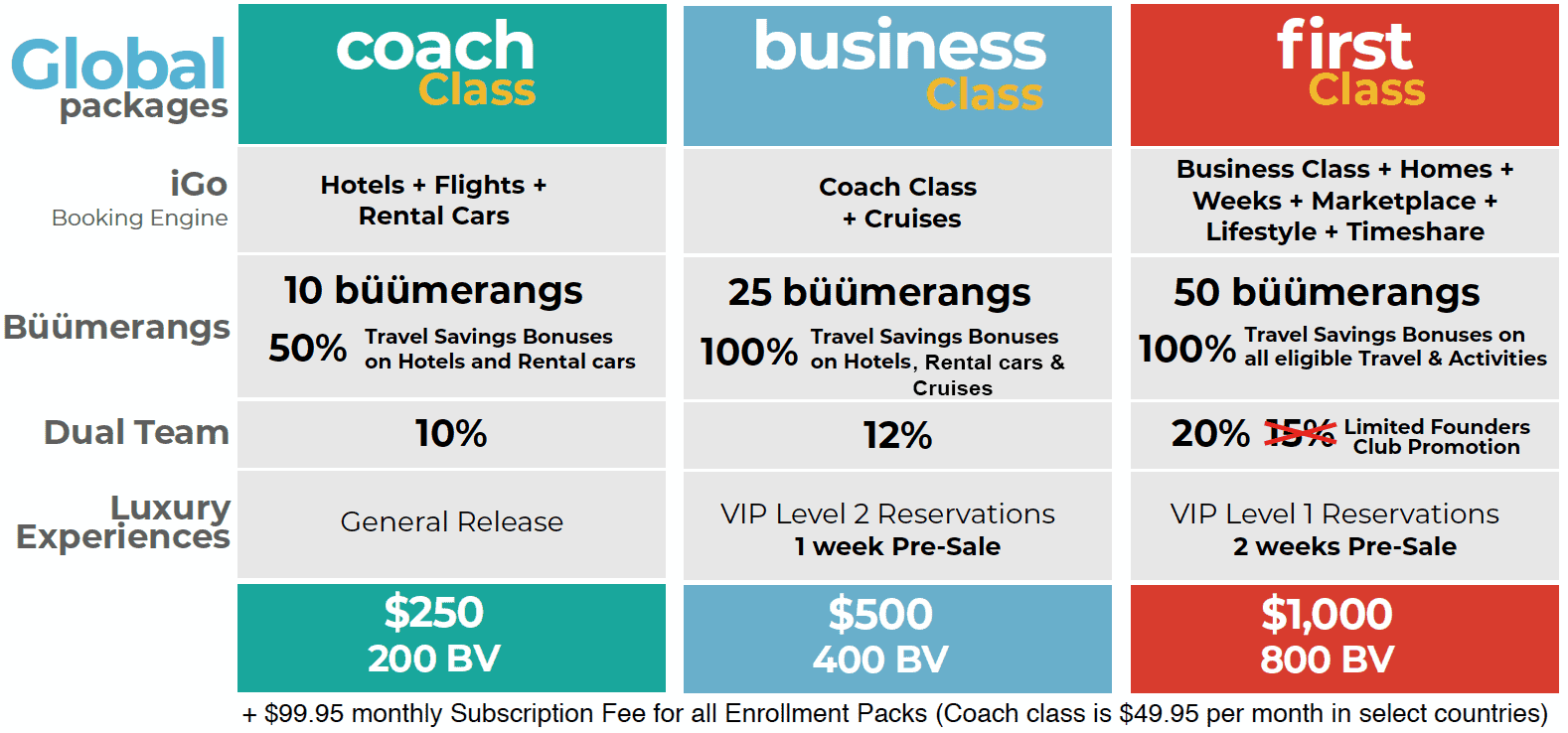 But they also come with more boomerangs and higher Travel Savings Bonuses (TSB) which means higher commissions.
Now let's talk about the six ways you can make money with iBuumerang:
1. Referred Travel Bonus — The first way is to directly refer someone to Xstream Travel and you'll receive 25% of the commission as a "referral bonus".
2. Travel Savings Bonus (TSB) — This is when you send out a boomerang and refer someone to the iGo travel portal. If they book a trip, you'll receive a 50-100% cash bonus depending on your membership level.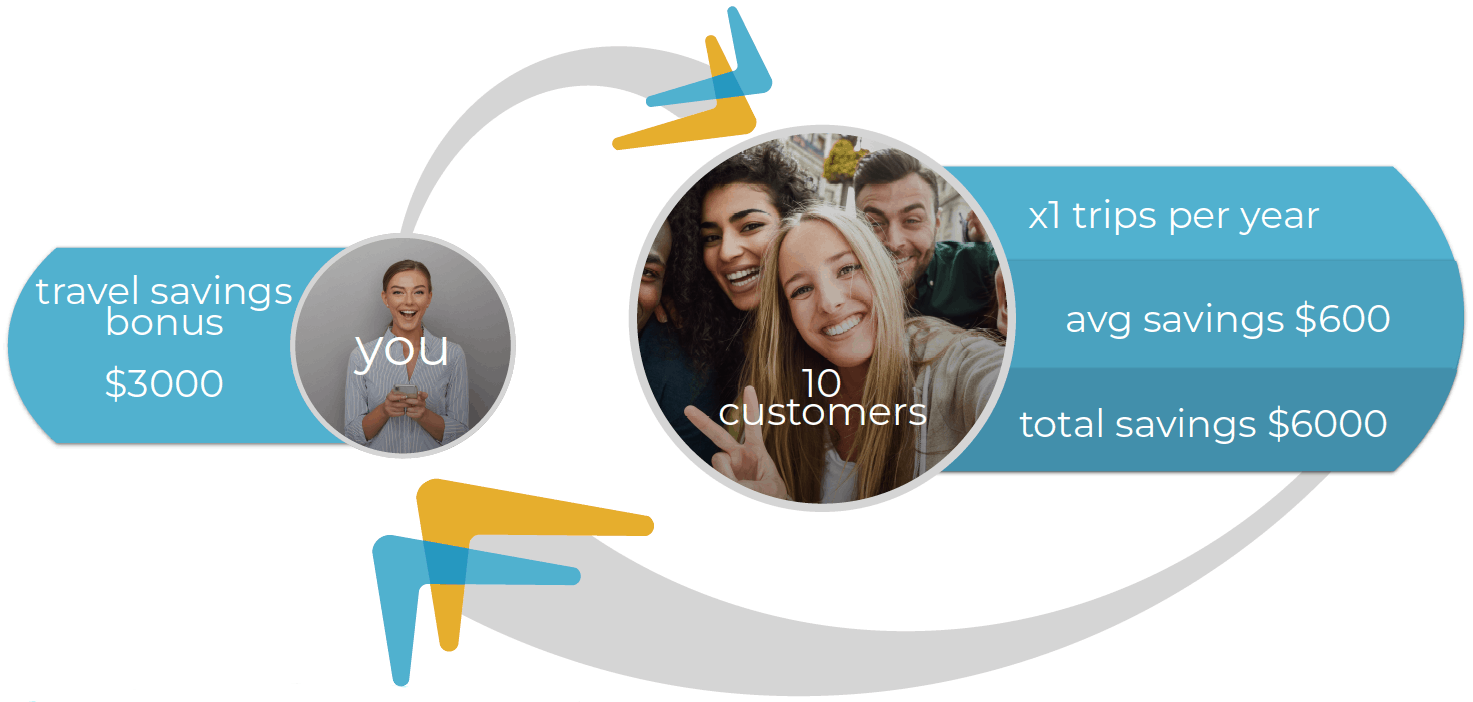 This is where it can get a lil' confusing.
E.g. You send a boomerang to a friend who books a trip offered through iGo.
Let's say the trip normally costs $1000 at other travel sites, but iGo can offer it for $700. So in this case, it's a savings of $300.
As a retail customer, your friend can get a 50% discount of the savings (e.g. 50% of $300 = $150) which brings their retail price up to $850.
So your friend is still saving $150 off the regular price of the trip, but as an iBuumerang distributor, you can get the same trip for iGo's lowest price of $700.
The extra $150 paid by your friend is used for iBuumerang commissions.
Depending on your membership level, you'll receive a 50% (Coach Class) or 100% (Business & First Class) bonus of what your friend saved on their trip.
So in this example, your friend saved $150 which means you'll get a $75 Travel Savings Bonus (Coach Class) or a $150 Travel Savings Bonus (Business & First).
The company keeps the remaining savings for the compensation plan payouts.
3. Fast Start Bonus (aka Direct Sales Bonus) — These are basically commissions you receive for recruiting new iBuumerang distributors.
Depending on their membership level, you'll receive a $20 bonus (Coach Class), $40 bonus (Business Class), or $80 bonus (First Class) each time you sign up a new member.
4. Dual Team Bonus (aka Residual Commission) — This is a 10% to 20% bonus based on the team volume of your smallest downline leg.
Since iBuumerang uses a binary compensation plan, that means you'll have 2 recruitment legs below you – one on the left and one on the right.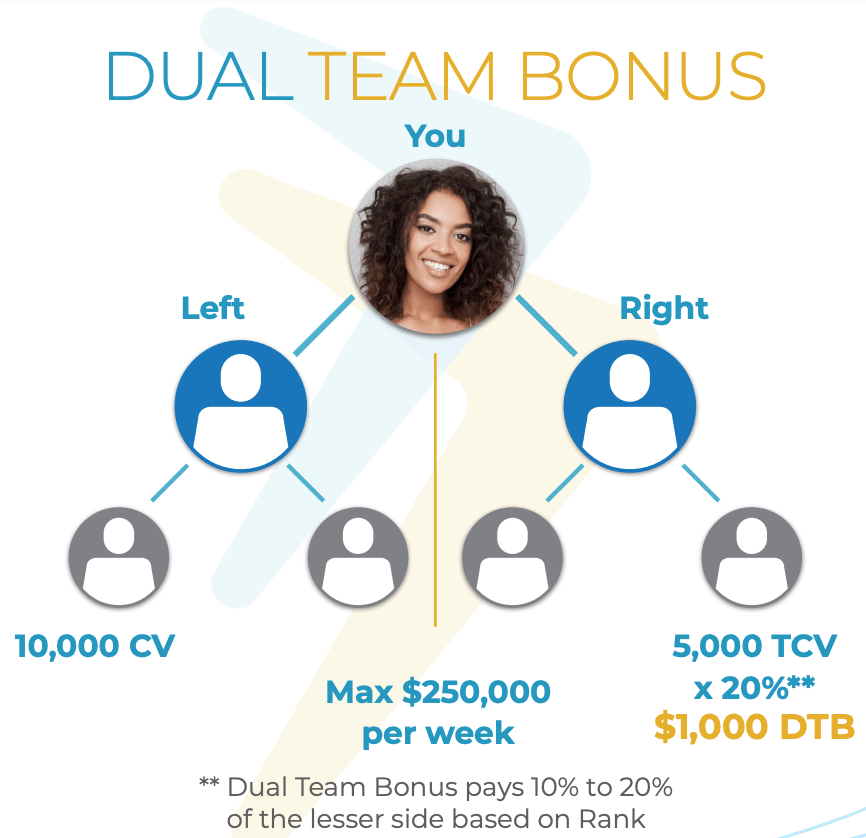 So if you manage to recruit people who then recruit team members below them, etc. you can get paid based on your entire team's efforts.
Your commission volume will be calculated from your team's travel bookings and distributor fees (one-time and monthly).
The amount of residual commissions you can make per week is capped and based on your iBuumerang ranking.
iBuumerang Distributor Ranks
*Mobile users: Scroll left/right on table if your screen can't fit all 4 columns
iBuumerang Distributor Ranks

| Rank | Volume | Commission | Weekly Cap |
| --- | --- | --- | --- |
| TSA | -- | 10% | $500-$1,000 |
| Director | 2,500 | 12% | $1,500 |
| Executive | 5,000 | 12% | $2,000 |
| Senior Exec. | 10,000 | 12% | $2,500 |
| Sapphire | 15,000 | 15% | $3,000 |
| Ruby | 40,000 | 16% | $5,000 |
| Emerald | 80,000 | 17% | $10,000 |
| Diamond | 200,000 | 18% | $20,000 |
| Blue Diamond | 500,000 | 19% | $30,000 |
| Black Diamond | 1,000,000 | 20% | $50,000 |
| Pres. Diamond | 2,000,000 | 20% | $100,000 |
| Crown Diamond | 5,000,000 | 20% | $150,000 |
| Double Crown Diam. | 7,000,000 | 20% | $200,000 |
| Triple Crown Diam. | 10,000,000 | 20% | $250,000 |
The gist:
If you're one of the few who can make it to the top of the iBuumerang pyramid success ladder, your residual income will be capped at $250k per week.
Say what? I can only make a milli per month?
Pffft. Cheap bastards… forget it then!
(I only accept $500k per week. But that's just me.)
5. Unilevel Commissions — This bonus is paid monthly and based on your personally enrolled recruits up to 7 levels below you.
Unilevel bonuses range from 5-10% depending on your rank and is based on the volume of monthly subscriptions and travel savings from your boomerang customers.
This is to both reward and encourage iBuumerang distributors to keep recruiting new members and not just rely on your downline to build your group.
6. Leadership Development Bonus — This bonus is similar to the Unilevel bonus except it rewards you for helping your personally enrolled recruits achieve the ranking of Sapphire or higher.
You can earn a 2-5% Leadership Development Bonus through 4 generations of Sapphire's that are developed in your organization.
Bottom line:
Like all MLMs, iBuumerang's compensation plan is focused on rewarding those who build the biggest downlines.
No surprise there.
And it's working like gangbusters – within six months of launching, iBuumerang reportedly accomplished the following:
Over $20,000,000 in total sales
Over $12,000,000 in commissions to distributors
Over 120,000 active customers
Over 30,000 distributors
Looks impressive, right?
Well, consider this:
Simple math shows that $12 million in commission payments divided by 30,000 distributors equals $400 per distributor.
$400 per distributor. Not exactly private jet money.
Something else that sticks out is the 120,000 so-called "active" customers — these are the folks who have allegedly used boomerangs to book trips.
But if each of those 120,000 customers only spent an average of $200 in travel, that would equal $24 million in total sales ($4 million more than reported).
What's my point?
It appears that iBuumerang is counting all the boomerangs that have been sent out as active customers (whether a trip was booked or not).
Which probably means that most of the boomerangs are NOT actually being used by retail customers, they're only being used by iBuumerang distributors.
Shocker!
Just another MLM company with the majority of product sales coming from its own distributors.
You don't say…
---
iBuumerang: Quick Summary
iBuumerang Summary

| PROS | CONS |
| --- | --- |
| iBuumerang offers a product that most people want and need: vacations at discount prices. | Even with iBuumerang discount pricing, vacations are a luxury that many still can't afford (limited prospects). |
| Founder Holton Buggs is a recognized leader and master recruiter within the MLM industry. | Holton Buggs has already been involved with a travel MLM that was shut down after pyramid scheme accusations. |
| Distributors get the best travel prices and the company offers a lowest price guarantee on hotels and rental cars. | iBuumerang is still competing against the major travel sites which already offer rock-bottom prices. |
| iBuumerang was only launched in 2019, so there still might be a window to get in on the ground floor. | Since the company is brand new, it has no track record of stability and may not survive long-term. |
| The company uses modern tools to sell and recruit, including the iGo booking engine and iDecide interactive presentations. | The iDecide presentations might be a little too slick for some and recruiting is still a huge challenge for most folks (1% success rate). |
Bottom Line: Is iBuumerang Worth Joining?
Let me put it this way:
Most people love to travel and take vacations whenever they can afford it.
Which explains why travel is an $8 trillion-dollar industry.
It also explains why Holton Buggs founded iBuumerang and is cashing in.
Holton's an MLM legend with almost 30 years in the business and a proven track record of success.
His secret?
An extreme work ethic and undeniable talent for inspiring folks to join his network marketing organizations.
Watch Holton explain how he launched his previous Organo Gold business:
(Doesn't recruiting sound like fun?)
But Holton's lack of good judgment is concerning, especially after being involved with more than a few shady companies over the years.
Including a travel-based MLM (YTB International) which eventually went bankrupt after multiple lawsuits alleged the company was a pyramid scheme.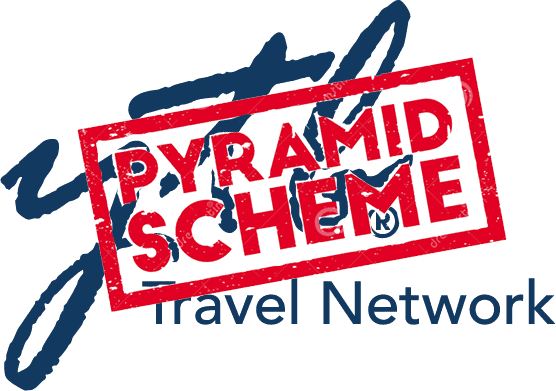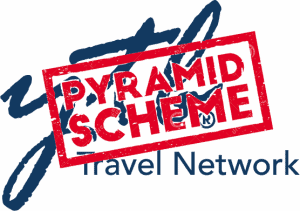 Another concern I have is based on something Holton said in the video above:
Professionals launch a business. Amateurs join a business. I don't join anything. I am a launcher. I launch.
That explains why Mr. Buggs launched iBuumerang and is now making the big bucks.
So here's what you should be asking yourself:
Are you a "launcher" who can see yourself aggressively recruiting friends and family members into your business?
In other words, are you cool with harassing them on social media to join your opportunity?
Couple more:
Do you have a lot of friends who regularly take expensive vacations?
And are you willing to take a chance on a brand new company that may fizzle out just like Holton's previous travel MLM?
If so, good luck with your launch.
If not, you might wanna look at something else.
---
Shameless Plug: Realistic Passive Income Without MLM?
Imagine this:
No recruiting, no selling products, no rah-rah meetings, no bullsh*t.
Don't believe me?
Don't blame you.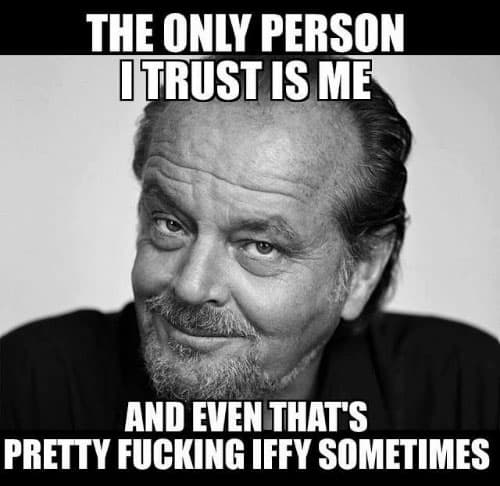 But before you scream "SCAM!" and scram, do yourself a favor.
Put down the Hatorade and click here to discover more realistic ways to make passive income from home.