Real, Unbiased Team Beachbody Review from an Ex-MLMer
10 Comments
---
Table of Contents
---
Look Good Naked
It's no secret that we all wanna have a "beach body", right?
Not to mention look good in our birthday suits.
(That means no clothes on, silly.)
So it's no surprise that the health and fitness niche is absolutely booming right now.
This is nothing new — selling the dream of a super-fit body has always been big business.
Believe it or not, it all started way back in the 1960's with "The Godfather of Modern Fitness" Jack LaLanne.
Then came Jane Fonda's aerobic craze of the 1980's:
Fast-forward to the 1990's when everyone was fightin' off the pounds with Billy Blanks' martial arts-inspired "Tae Bo" workout…
… on VHS (old-school video cassettes for the young 'uns out there):
Technology has evolved since then, but the principles of getting in shape sure haven't.
Like the old saying goes:
The more things change, the more they stay the same.
And if you invent a catchy diet or slick workout product and combine it with some world-class marketing, the masses will surely come.
Nowadays, one of the most prominent names in the health and fitness landscape is Beachbody.
You've probably heard of them already or seen their infomercials on TV.
They're the authors of P90X, Shaun T.'s INSANITY workout, Hip-Hop Abs, Brazil Butt Lift, and a whole lot more.
Dozens of workout programs, nutritional supplements, and weight loss systems fall under the Beachbody banner.
They're also heavily invested in athletic gear.
What Is Team Beachbody?
What you might not know is that they also have a MLM side to their business, officially known as Team Beachbody (or "TBB" for short).
The whole idea is to build a rockin' body and healthy business at the same time.
And they have the programs, tools, and resources in place to help aspiring, fitness-minded entrepreneurs generate income by doing just that.
In other words, you can promote Beachbody's wide range of products while building a team to do the same.
Sounds like a good fit, but is it legit?
Let's wipe off the sweat and take a closer look.
---
Beachbody Company Overview
By all accounts, Beachbody is a bonafide fitness empire and is headquartered in beautiful Santa Monica, California.
Which in many ways is the ideal location since it's also the original location of the world-famous Muscle Beach — widely known as the birthplace of the modern physical fitness era.
Beachbody employs a staff of over 1,000 people and their MLM branch (Team Beachbody) is comprised of over 450,000 independent distributors aka "Beachbody Coaches".
As mentioned earlier, the company offers a truckload of workout programs with highly recognizable names and celebrity trainers to promote them.
Everyone from P90X creator Tony Horton, to Shaun T. of Hip-Hop Abs fame, and super-fit mom Autumn Calabrese is in on the action.
You've probably seen their smiling faces and mind-bogglingly chiseled physiques on a few infomercials here and there.
Beachbody also markets their own line of nutritional supplements and meal replacement products.
One of their most popular supplement brands is Shakeology which by itself generates $200 million a year for the company.
That's a lotta protein shakes!
Between their infomercials, insane brand recognition and large distributor network, the company has been able to haul in annual revenues north of $1.3 billion.
Impressive numbers by any standard.
Customers who are looking to get into better shape can purchase DVDs of their favorite Beachbody fitness programs online.
What Is Beachbody On Demand?
Beachbody On Demand is a streaming online media service that provides hundreds of Beachbody's most popular workouts.
The company also offers the opportunity to find and work with certified Beachbody trainers in various cities worldwide.
One thing's for sure: Beachbody does an excellent job of integrating their marketing and advertising efforts with their ever-growing distributor network.
They also have an endless list of products ranging from beginner-level workouts to the mega-intense, aptly-named INSANITY program.
Long story short, there seems to be something for everyone who is looking to lose weight and/or improve their health and well-being with Beachbody.
But let's turn back the clock and see how this fitness phenomenon got started in the first place.
---
When Did Beachbody Start and Who Owns It?
Beachbody was founded back in 1998 by Jon Congdon and Carl Daikeler.
In its early days, Beachbody only marketed one product — an ab workout video that was sold via infomercials.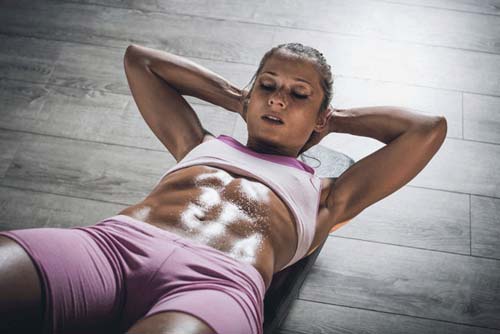 The success of selling directly to consumers via television was something that gave co-founder Carl Daikeler an "a-ha" moment.
He decided that skipping retail middlemen and going straight to consumers was the best way to get the job done.
Interestingly enough, Daikeler — by his own admission — is not a fitness enthusiast.
He's even gone as far as saying that he actually hates working out and doesn't like watching what he eats either.
But let's be honest — who does?
We all love the results of regular exercise and healthy eating, but it doesn't make them suck any less.
Daikeler's rationale was to then figure out a way to market a fitness product that even someone like himself would be excited to use.
If he could accomplish that, he could sell that product to anyone!
Daikeler's hunch proved 100% correct, to the tune of billions of dollars a year in revenue.
It was only later down the line that his direct-to-consumer sales model extended to include a multi-level marketing opportunity.
What Is A Beachbody Coach?
In the Beachbody ecosystem, distributors are known as "Coaches" to obviously keep up with the overall fitness theme.
And this ever-growing army of fitness enthusiasts have made quite a formidable sales force.
In 2014, revenue through the company's network of TBB Coaches surpassed that of the original Beachbody business.
This signaled an important shift in the company's business model — they were now transitioning into full-blown MLM territory.
And you can't really blame 'em.
Because even though Beachbody has slick, high-quality infomercials and ad placements, the company has found even greater success through its network marketing model.
Which isn't that surprising since we all know that word-of-mouth is the single most powerful form of advertising in existence.
---
Are Beachbody Workouts and Supplements Any Good?
I thought about making a comprehensive and descriptive list outlining all of Beachbody's many products.
For about 30 seconds.
But then I realized I might die of old age before I finished the damn list.
Needless to say, the company has fitness programs coming out the wazoo.
They include:
* 80-Day Obsession
* P90X
* Hip-Hop Abs
* Country Heat (think of Hip-Hop Abs, but set to country music)
* 3 Week Yoga Retreat
* Clean Week
* Shift Shop
* INSANITY
* Brazil Butt Lift
* Turbo Jam
* 21 Day Fix
* And dozens more
And we can't forget about Beachbody's many nutritional supplements.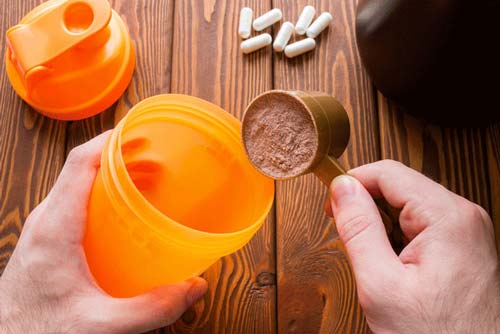 Which include:
* Shakeology (by far the most popular)
* 3-Day Refresh
* Beachbody Ultimate Reset
* Beachbody Performance Line
* ActiVit Daily Nutritional Advantage
* Beachbody Ultimate Performance Stack
* Daily Sunshine
* Plus tons more
And last but certainly not least, I gotta mention their athletic gear which is branded after various workout programs under the Beachbody banner.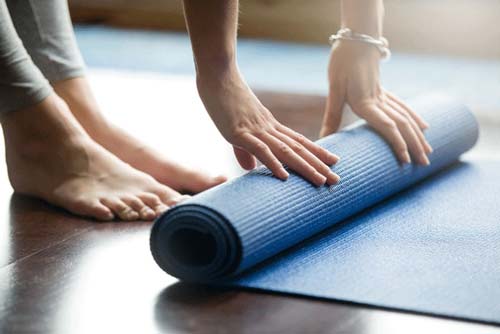 For example, they offer:
* 3 Week Yoga Retreat Yoga Mats
* Shakeology Shaker Cups
* P90X Chin-Up Bar
* Tony Horton's Power Stands
* Beachbody Jump Mat
* And many others
As I mentioned earlier, one of the "800-pound gorilla" products in the company's arsenal is Shakeology.
It's a meal replacement drink that features many superfood ingredients to help you lose weight, reduce food cravings, boost immune health, and reduce the effects of stress.
Shakeology comes in a variety of flavors, like any good meal replacement shake should.
The product's website also features a wide range of recipes, as well as a subscription service that allows you to sign up for auto-ship orders.
For faithful Shakeology consumers, this ensures they'll always be able to get high on their own nutritional supply.
Other Beachbody products include various resistance bands and loops, strength slides and "booties", and can't forget the popular 80-Day Obsession Accessory Bundle.
All in all, it's hard to find something majorly wrong with Beachbody's product arsenal.
Of course, the company has it's share of critics and haters.
But that's true for practically any diet or exercise program out there.
You can have the best nutritional supplements and weight loss regimen in the world, but if you don't use it — you won't lose it!
It goes without saying but if you don't get up off your butt, do some exercise, and exchange the Twinkies for some veggies, you ain't gonna see an ounce of results.
Except on the scale. In the wrong direction.
Which is why it's so difficult to determine whether or not these kinds of programs actually "work".
Since it's obviously up to the individual.
But it's safe to say that no matter what program you invest in, it'll only work if you do.
Okay, end of lecture.
The bottom line is Beachbody's products seem to be the real deal.
Now let's talk about the pros and cons of their MLM business opportunity.
---
Pros: Why Join Team Beachbody?
✓

Beachbody is a well-established company.

They've weathered the storm of the business world for two decades now.

That's a huge plus.

If there's one thing that MLM companies suffer from, it would be that most of them completely evaporate within the first 5 years.
✓

Their products are actually good.

As I mentioned above, it could be argued that the effectiveness of any workout program is subjective.

After all, it's ultimately up to the individual and their own efforts.

But as far as Beachbody's overall program design and the credibility of their instructors is concerned, it's hard to find many faults.

Their supplements have received mostly high marks across the board, too.
✓

The Team Beachbody network has developed a pretty cool feature known as Challenge Groups.

Challenge Groups are made up of Coaches and Challengers who start various TBB programs at the same time.

They share their successes and failures ("Crap, I blew my diet today!") throughout the duration of the program.

This is a great way to build mutual accountability and encouragement, which helps participants stay the course and get results.

It also helps to build a supportive network of like-minded individuals — not a bad idea when you're trying to build a top MLM organization.

Side note: Customers who are first entering the TBB universe are known as "Challengers" before they become "Coaches".

Basically, Challengers are just customers who want to participate in the Beachbody program.

Coaches are individuals who want to take it a step further and build a TBB business while also receiving discounts on the products.
---
Cons: Why Not Join Team Beachbody?
✗
As with many other modern MLMs, TBB has an overwhelming presence on social media.
The hashtag "#shakeology" has over 2 million posts on Instagram alone.
If you ever mention P90X, Shakeology, or any other Beachbody program on Twitter, Facebook, or especially Instagram — buckle up.
'Cause you'll probably get slammed with dozens of comments and messages from TBB Coaches trying to get you on their team (aka recruit you).
Now I'm not just gonna throw Beachbody under the bus here by themselves.
Truth be told, this is one of the main reasons why I'm not a fan of the MLM business model in general.
✗

According to their own literature, the average Team Beachbody Coach sticks around for about two years.

That means the vast majority of people who sign up to be Coaches will be completely out of the business within 24 months.

So if you're thinking about building a large MLM organization with tons of distributors, get ready to experience a crap-ton of turnover along the way.

It's just part of the business.
✗
There's an upfront investment of $39.95 to start the business, and then $15.95 per month to continue being a Coach.
TBB Coaches are also encouraged to purchase Challenge Packs when enrolling which can range anywhere from $140-$275 and up.
You also have to buy (or sell) at least 50 PV (Personal Volume points) worth of products each month, to maintain your "Active Status" which qualifies you for company bonuses.
Long story short, you or your customers better be shelling out some cash every month for Beachbody products — if you wanna get a decent check.
Speaking of checks, let's talk about the compensation plan.
---
Compensation Plan: How Does Team Beachbody Work?
If you watch a few minutes of the video above and don't get completely lost in the numbers — congrats, you're smarter than I am.
But then again, my old man used to tell me that I'm "sharp as a marble rollin' down a hill."
(Ah, the good ol' days.)
Back on topic — TBB's compensation plan is a binary plan, meaning that you have to recruit people down two "legs" in order to get paid.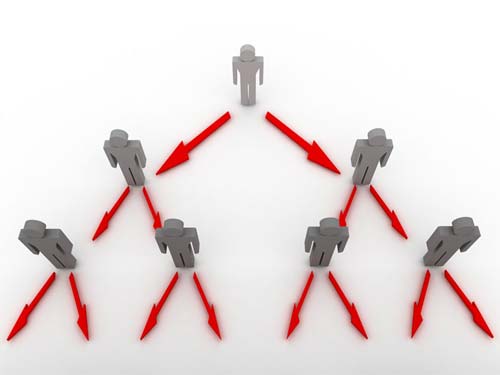 This type of payment model is very similar to many of the other MLMs I've looked at.
But some of those plans require a frickin' degree in quantum mechanics just to decipher them.
With TBB, you basically need to have what are known as "Balanced Volume Points" to qualify for commissions.
In other words, if you wanna get paid, both of your downline legs need to be producing.
For example, at least 200 points must come from your "strong leg" and 100 points from your "weak leg".
Once you've reached a total of 300 balanced volume points, that counts as a "cycle" and you earn a commission bonus of between $14-$18, depending on your rank.
I'll save you the possible boredom coma by just referring you to Team Beachbody's official compensation plan link.
Is Team Beachbody a Pyramid Scheme?
No, it's not.
It does involve recruiting other people underneath you — it's an MLM after all — but it's not an illegal scam.
That said, I don't hide the fact that I'm not the biggest fan of network marketing.
And that's partly because of MLM compensation plans like this — they take a simple concept and complicate the hell out of it.
But to be fair, it's not just Team Beachbody.
(You should see Herbalife's comp plan. Sheesh.)
Most MLM compensation plans have similar structures and they're ALL based on building a downline below you.
On the plus side, if you happen to suffer from insomnia — check out Team Beachbody's Coach Policies and Procedures manual.
Forty-nine pages that'll put you to sleep faster than a sloth on Ambien.
---
Beachbody: Quick Summary
BeachBody Summary

| PROS | CONS |
| --- | --- |
| Beachbody is a well-established health & fitness company which has weathered the storm of the MLM world for two decades. | As with many other modern MLMs, Team Beachbody has an overwhelming presence on social media which can backfire if used incorrectly and turn people off. |
| The fitness niche is absolutely booming as an increasing number of people adopt healthier lifestyles seeking to look & feel much better. | According to Beachbody's own literature, the average TBB Coach will be completely out of the business within 24 months – par for the course with most MLMs. |
| The company's products typically have high customer ratings and seem to work very well when used correctly. | There's an upfront investment of $39.95 to start the business, and then an ongoing monthly charge of $15.95 to continue being a Coach. |
| Team Beachbody's "Challenge Groups" are a highly effective way to encourage new members to stay the course and achieve their health & fitness goals. | You have to buy or sell at least 50 PV points worth of products each month to maintain your "Active Status" which qualifies you for company bonuses. |
| Thanks to TV infomercials and workout programs with highly recognizable names and celebrity trainers, Beachbody has become a household name. | TBB's compensation plan is a balanced-volume, binary structure which means both of your downline legs need to be producing if you wanna get paid. |
| For those who can beat the odds, the company offers juicy financial rewards and bonuses to Coaches who can build a healthy network of distributors. | As with most MLMs, TBB has a very high dropout rate and less than half of enrolled Coaches receive a bonus or commission check (avg Coach makes $219 per month). |
Bottom Line: Can You Make Money with Team Beachbody?
Of course you can.
If you sell Beachbody products at retail, you'll get a 25% commission.
If you recruit people to join a Challenge Group, you'll earn a 36% commission for each Challenge Pack sold.
There are also various performance and incentive bonuses that can boost your monthly commission checks if you meet all the qualifications.
So there's definitely money to be made for those who can generate sales and sell the dream.
Especially if you hang in there and achieve the highest TBB level I could find: the 15-Star Diamond.
By that time, you're presumably making enough money to buy a couple of islands in the South Pacific.
Plus a super-yacht.
Keep in mind, however, that you have to take into account normal MLM attrition rates.
Which are extremely high in case you didn't know.
Not only that, but consider the company's own Statement of Independent Coach Earnings.
The average Team Beachbody Coach makes about $219 per month.
And that's BEFORE any operational expenses are taken out.
Needless to say, building a profitable TBB business appears to be an uphill battle.
But welcome to the world of being an entrepreneur.
That said, if you wanna build a business without having to do the typical MLM song and dance, there are other ways to create passive income.
Allow me to introduce you to the wonderful world of selling illegal narcotics.
Kidding.
If you're looking to build a legit home business that doesn't involve recruiting, selling the dream, or slangin' crack — check this out.
Or if you still wanna build a huge Team Beachbody business, hopefully this article helped you out.
---
Shameless Plug: Realistic Passive Income Without MLM?
Imagine this:
No recruiting, no selling products, no rah-rah meetings, no bullsh*t.
Don't believe me?
Don't blame you.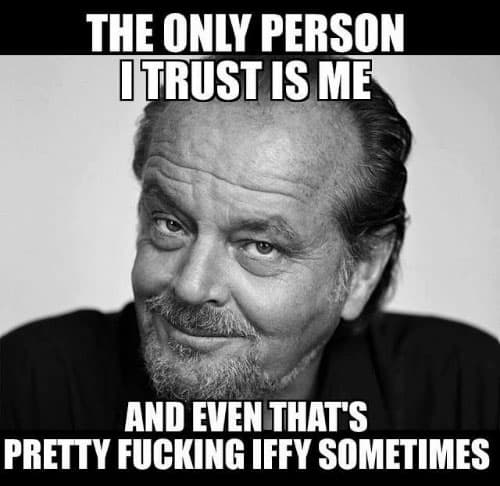 But before you scream "SCAM!" and scram, do yourself a favor.
Put down the Hatorade and click here to discover more realistic ways to make passive income from home.