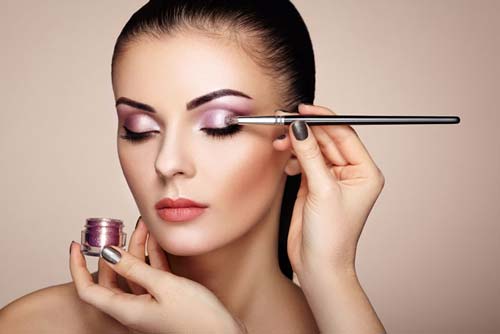 Real, Unbiased Avon Review from an Ex-MLMer
2 Comments
---
Table of Contents
---
Ding Dong, Avon Calling
When you hear the word "Avon", what immediately comes to mind?
If you're like many folks, your brain probably conjures up some images of lipstick, catalogs, perfume bottles, and home parties.
Or maybe you're reminded of the movie "Edward Scissorhands":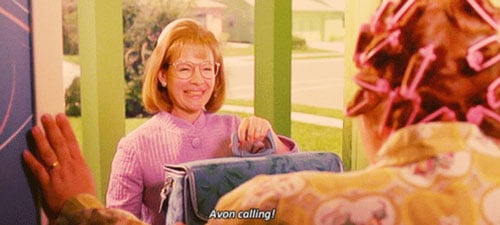 In any case, Avon is the absolute queen of cosmetic MLMs.
It's also one of the oldest network marketing companies in existence — founded over 130 years ago!
If you're a fan of sales, you can't ignore the revenue figures this direct selling giant cranks out, either.
In 2020, the company brought in $3.63 billion worldwide.
Listen: If you're pulling in almost 4 billy a year, you're doing something very, very right.
But even for one of the top MLMs in the world, it's not all sunshine n' peaches with this veritable cosmetics juggernaut.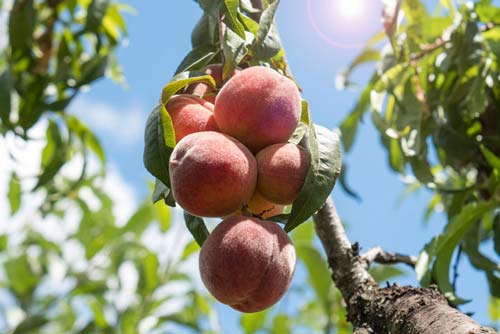 We need to take a closer look at Avon not only as a company, but examine their business opportunity as well.
After all, I can rattle off impressive sales numbers all day long.
But how realistic is it for YOU to make money with 'em?
Are they beginner-friendly and do they promote a well-balanced approach to selling and recruiting?
Well, grab a cuppa dark roast and a doughnut because we're gonna explore the Avon landscape together.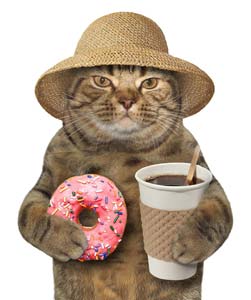 ---
Avon Company Overview
Headquartered in London, England, Avon is a multibillion dollar direct sales company that focuses on beauty, personal care, and household products.
In terms of revenue, they are the second largest MLM company (right behind Amway) and the fifth largest beauty company on the planet.
To put things in perspective, Avon is contending with cosmetic heavy hitters such as L'Oreal and Estée Lauder.
Which makes their position in the marketplace that much more impressive.
After all, you can't just roll into your local Macy's or Nordstrom and find Avon products on the shelf.
Doesn't work that way.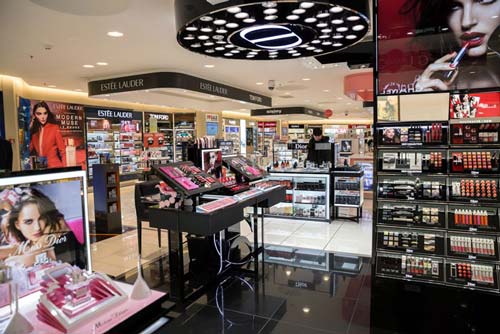 Avon products are only available through the company's global army of direct sales representatives.
Which currently number over 6 million strong!
While the main selling action takes place on a person-to-person basis, the company does have training centers in various cities to help recruit potential sales reps.
Some representatives also open up their own Avon "retail stores" which are usually little boutique shops located in strip malls.
Avon is also publicly traded on the New York Stock Exchange (ticker: AVN) — no small feat in the financial world.
The company employs roughly 50,000 workers and has offices in over 100 countries worldwide — far from a fly-by-night operation.
Although the company was a member of the Direct Selling Association for several decades, it parted ways with the DSA in 2014.
Most analysts agree that the company made this decision in order to distance themselves from other DSA members who have been accused of stepping into pyramid scheme territory.
In that sense, you could say that Avon has tried to maintain a "purist" approach to direct selling.
Like many MLMs, there is even a philanthropic branch of the company known as the Avon Foundation for Women.
As you can probably guess from the name, it's all about supporting causes that directly affect women including domestic violence and breast cancer research.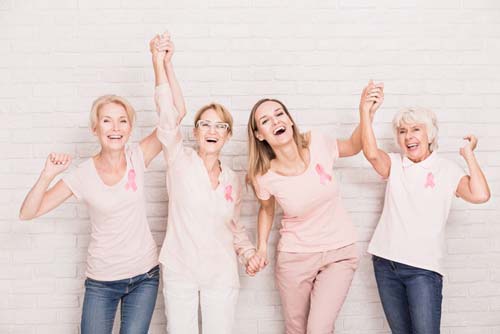 The company has contributed north of $900 million to its target causes, which is impressive by any standard.
With so many people just talking about women's empowerment in today's world — Avon has been putting their money where their mouth is for a long, long time.
Gotta give 'em much respect and high marks for that.
---
How Avon Started
Avon is truly an old-school member of the cosmetics world.
To put things in perspective, Avon was founded back in 1886 — only 21 years after the Civil War had ended!
Wowza.
Not surprisingly, the 130-year-old company holds the distinction of being the oldest direct selling outfit in the world.
Regardless of your feelings about direct selling or MLMs in general, that's pretty freakin' impressive.
But back to the story.
Unlike its main competitor Mary Kay (founded by a woman), Avon was conceived — somewhat accidentally — by an American man.
David McConnell, a traveling book salesman by trade, stumbled upon the idea while going about his usual door-to-door business activities.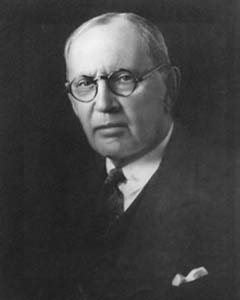 Despite looking like a grumpy old man, David started to give out free perfume samples as an added perk during his sales pitches.
It worked like a charm.
This was due in no small part to the fact that he was mostly selling to stay-at-home housewives.
Over time, he started to notice that these freebie perfume samples were getting more attention than the books he was trying to peddle.
After McConnell's "eureka" moment, he went back to his New York City office and began experimenting with different fragrance mixtures to create a signature product.
He then recruited a team of enthusiastic saleswomen to bring his fledgling perfume enterprise to life.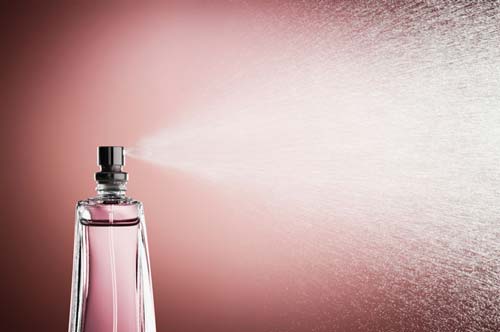 The rest, as they say, is history.
Today, women who have a passion for Avon products are still spreading the word to other women, who often go out and do the same.
It's a simple, yet brilliantly effective business model.
And it obviously works just as well today, as it did back in the late 1800's.
---
Are Avon Products Good?
So what exactly are these Avon entrepreneurs selling?
Well, just think of all the essential makeup items in the average woman's purse, and you'll have a good idea of what the company offers.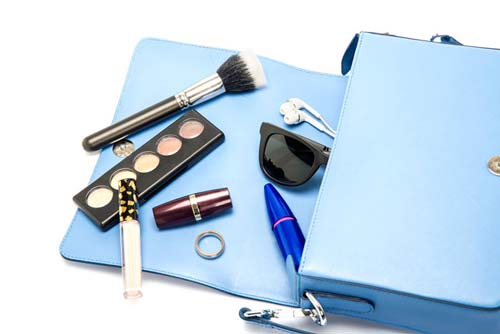 Y'know: powders, nail polish, lipstick and mascara.
But wait, there's more!
(Isn't there always?)
The company has also ventured into the skin care space with lotions, serums, moisturizers, and anti-aging products.
Remember how Avon started off as a fragrance company?
Well, they're still running strong in that department as well.
Not to mention they also have personal care items (deodorants, toothpaste, etc), hair care products (shampoos, styling gels, etc), and personal style items such as jewelry, clothing, footwear, and a whole lot more.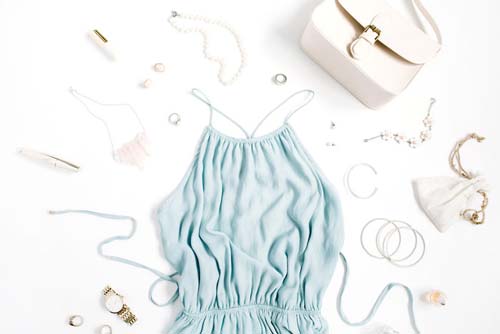 Needless to say, if you become an Avon Representative, you won't run outta products to promote any time soon.
Where Are Avon Products Made?
Avon has manufacturing facilities around the world, both company-owned and third-party.
One of its largest facilities is located in China, and it sources products from manufacturers in 39 different countries.
Can Avon Products Be Ordered Online?
Absolutely.
Not only can they be order online, but their products seem to be reasonably priced and have good reviews.
Which is unusual since most MLMs tend to offer ridiculously overpriced products that you can often find in cheaper, store-bought brands with similar quality.
Nicely done Avon.
Are Avon Products Safe?
When it comes to cosmetics, there are always gonna be folks who claim they're unsafe or even harmful.
And while some ingredients may not work for some people, for the most part they're pretty safe.
Considering that Avon has been around over 130 years now and women are still buying their products.
The company even has the Avon Research & Development Center in New York.
They claim to employ a team of scientists and researchers that help to create innovative products in the beauty industry.
It's obvious that Avon can (and does) sell almost anything.
In fact, four tubes of Avon lipstick are sold every single second!
---
Pros: Why Avon is Successful
✓
Avon deserves a slow clap for longevity. 
Any company that's been around for over 130 years prob'ly knows a thing or two about how to stay in business.
When you add in the fact they've grown into a multibillion dollar enterprise, it's hard to question their credibility.
✓
Low start-up costs.
You only have to spend a minimum of $25 in products to become an Avon Representative.
The $25 product pack equates to about $80 in retail value.
You can also choose kits at higher price points ($50 and $100) if you really wanna come out the gate swinging.
✓
You're "the boss", not an employee.
Employees are told what to do and when to do it.
As an Avon Rep, you can make your own schedule and customize your business to fit your lifestyle.
The company calls it "living the boss life", which is explained in their extremely low-key video below:
Lil' over the top but DAMN that's catchy.
Especially if you're a "multi-taskin' momma and here to make it rain" lol.
✓
The company offers what's known as the KickStart Program, designed to help new Reps get up and running quickly.
It normally takes $500 worth of sales to qualify for a 40% commission (it's usually 20%).
But through the KickStart Program, new Avon Reps can receive a 40% sales commission right off the bat.
All told, this is supposed to help new Reps pocket a little over a thousand bucks within their first 90 days.
There's no better incentive to keep new recruits motivated than the allure of makin' some quick bacon.
So I can see how this would definitely help with new distributor retention.
✓
Avon's commission percentage goes up to 50 percent based on sales volume.
If you reach the "President's Club" level within the company, you can earn up to 50% commission.
Which is quite generous in the multi-level marketing world.
✓
Like many MLMs, new Representatives have access to a Team Leader to help them build their businesses.
Behind every great student is a great teacher.
In the world of Avon, the Team Leader's job (in theory anyway) is to provide guidance, insight, as well as a realistic plan of action for new Reps.
---
Cons: Why Avon is Bad
✗
Don't fool yourself into thinking this business will be a cakewalk.
I'm sure there are some exceptional women who are making six-figure incomes with Avon.
But I guarantee they ALL busted their butts to get there.
No exceptions.
It's gonna to require a LOT of work to make 6-figures with Avon, not to mention the huge time investment.
✗
Competition might be a factor depending on where you live.
A company that's been around for over 130 years is prob'ly gonna have a few distributors already selling products in your local area.
Doesn't mean that you can't carve out your own piece of the Avon pie, though.
But don't ignore the potential of your market being oversaturated either.
✗
Avon Reps get their own branded web portal, but the websites are pretty much the same.
It sounds great to be able to promote your new business on the World Wide Web with your very own custom Avon website (like this one).
Here's the problem:
Even though your "custom" site may look amazing, it's basically identical to millions of other Rep's websites.
Which drastically decreases its authority in the search engines.
Which means that it's gonna be very difficult to get on page one of Google, especially if you're competing with many other Reps in your area.
So it's highly unlikely that anyone searching for lipstick on Google is ever gonna stumble across your website.
Which makes your custom Avon site virtually invisible.
Unless you promote the living crap out of it to your family, friends, and basically every adult woman you come in contact with.
✗
This business relies heavily on older-school promotional methods that include home parties, raffles, giving out free samples, etc.
While there's nothing wrong with these sales tactics, you better be a go-getter to achieve consistent results.
This ain't a sit-on-the-beach-with-my-laptop-and-get-paid kinda business.
✗
If you wanna make the big bucks from building your Avon team, you'll have to find and recruit other women who are exceptional go-getters as well.
As you can imagine, that's easier said than done.
Since everyone says they want to work for themselves, but few are really willing to do whatever it takes to make that a reality.
✗
Like most MLMs, Avon has been through a handful of controversies over the years.
Such as this $135 million settlement.
Long story short, their Chinese division was accused of bribery.
The company has also felt the wrath of PETA (People for the Ethical Treatment of Animals).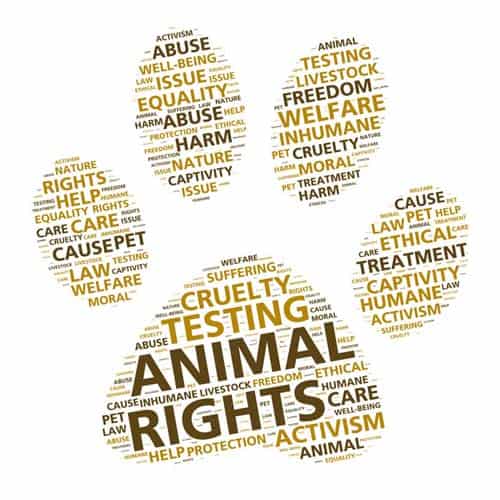 Apparently it was discovered that they still allow animal testing of their cosmetics in certain foreign countries that require it.
To be fair, Avon has officially responded to those allegations.
While these scandals haven't destroyed the company's reputation, they are a matter of public record.
---
Compensation Plan: How Avon Pays You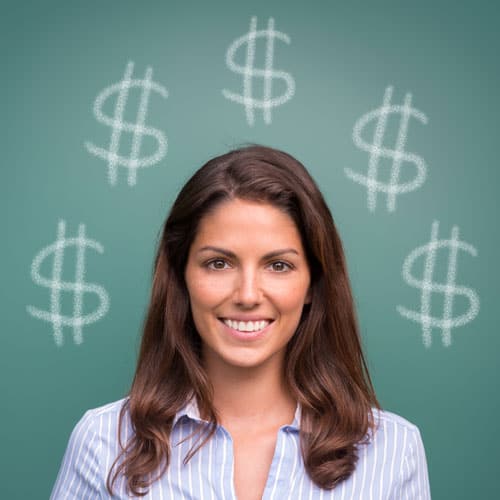 Finally, we're down to the fun part — the moolah!!
So can you make stacks o' cash as an Avon maven?
Well, apparently there are plenty of women doing it, so the answer is a qualified "Yes".
But like I mentioned above, it's gonna require a lotta hustle.
The good news is that if you can manage to flip the products, the company will cut you the checks.
They have a long history of making timely payments, so you won't have to worry about getting paid.
How Avon Pays You
Interestingly enough, there is no obvious link to their compensation plan on the company's website.
I had to track one down through a Rep's personal blog (check it out here).
Not gonna bore you to death by going over the finer details of the comp plan, though.
There are basically four main levels within the business (lowest to highest):
Promoter, Ambassador, Leader, and Executive Leader.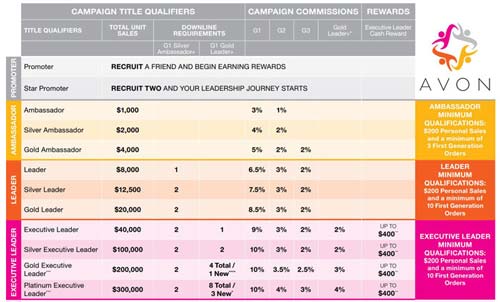 Within these levels are Bronze, Silver, Gold, and even Platinum sub-levels.
Suffice to say the higher you climb up the Avon ladder, the more you can earn.
You can also receive performance incentives and leader bonuses.
Simply put: More product sales + more recruits = more money in your pocket.
In other words, build a large and productive team and you'll earn higher commissions and cash bonuses.
Nothing earth-shattering going on here.
Pretty standard and straightforward MLM business model.
---
Avon: Quick Summary
Avon Summary

| PROS | CONS |
| --- | --- |
| Safe to say any company that's been around for over 130 years has a good grasp of what it takes to stay in business. | Don't fool yourself into thinking that this business will be a cakewalk: A LOT of work, time, and selling is required. |
| Low start-up cost: Only have to spend a minimum of $25 in products to become an Avon Representative. | Avon's been around since the late 1800's so there's probably plenty of other women selling Avon in your local area already. |
| You are a Representative of Avon, not an employee. You can make your own schedule to fit your lifestyle. | Avon Reps get their own branded website, but there are millions of them out there and they're all pretty much the same. |
| Your commission percentage goes up to 50 percent based on sales volume, which is quite generous in the MLM world. | This biz relies heavily on older-school promotional methods including home parties, raffles, handing out brochures, giving out free samples, etc. |
| Like many MLMs, new Representatives have access to a Team Leader to help them build their businesses. | If you want big checks, you need to recruit a big team of other women who are exceptional go-getters as well. |
Bottom Line: So is Avon Legit or Just Another Scam?
If you're looking to be a part of a reputable MLM, you'd be hard-pressed to find one with more credibility than Avon.
Been around forever and there will always be a market for their products.
Plus there's no income ceiling.
However…
Avon is a long-term grind.
So before you purchase that starter kit, ask yourself a few key questions:
Are you prepared to commit the next several years of your life to what really boils down to a sales job?
Are you willing to wait months (possibly years) to see any substantial income or momentum in your business?
Can you handle rejection well — especially from your friends and family — and not take it personally?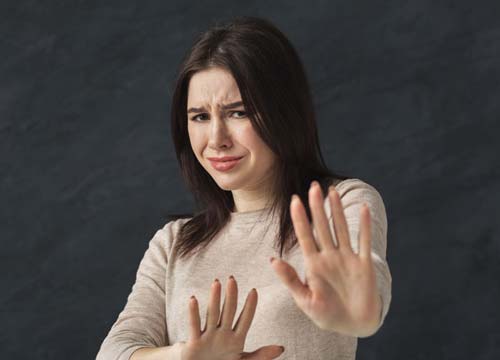 The truth is, most can't.
But then again, I can't answer those questions for you.
At least you know what you're getting into now.
What I do know is that there are other ways to generate a healthy income from home.
Without hosting home parties, chasing friends down, or knocking on doors.
Find out more by holding your breath, counting to three, and clicking here.
---
Shameless Plug: Realistic Passive Income Without MLM?
Imagine this:
No recruiting, no selling products, no rah-rah meetings, no bullsh*t.
Don't believe me?
Don't blame you.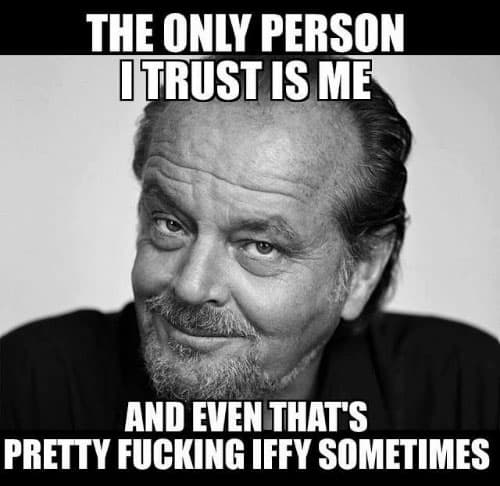 But before you scream "SCAM!" and scram, do yourself a favor.
Put down the Hatorade and click here to discover more realistic ways to make passive income from home.