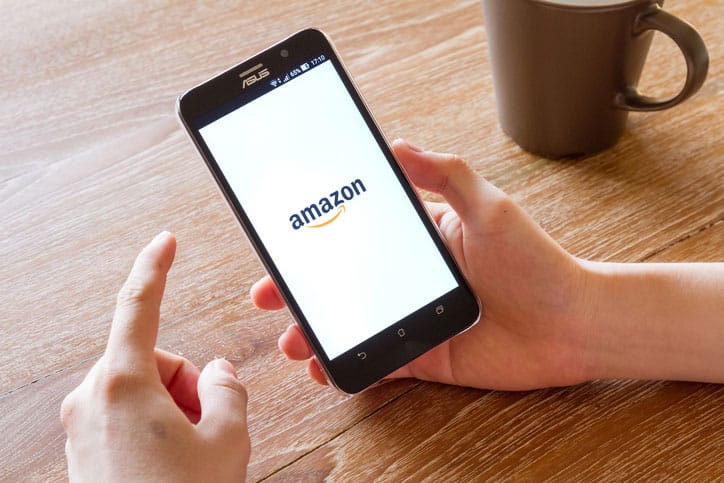 ---
Table of Contents
---
Introduction
There are scores of ways you can earn money online these days.
Why start an Amazon business?
The short answer is that Amazon remains one of the most reliable and accessible methods of earning money online out there today.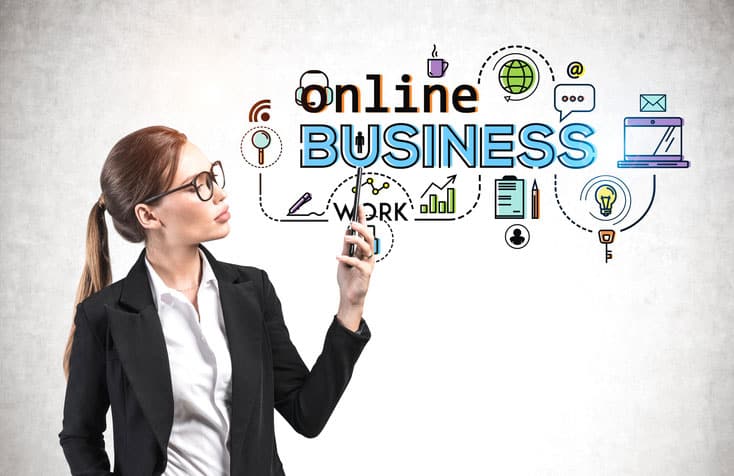 According to stats released by the business data platform Statista, almost half of all businesses generate 80 to 100 percent of their revenue from Amazon sales.
Amazon is where the customers are at, and that equates to excellent profitability for small business owners, service providers and successful owners of fledgling manufacturing startups alike.
Some studies suggest that a staggering 20 percent of full-time Amazon vendors brought in annual revenue exceeding $1 million last year.
By selling through the Amazon online store, you instantly gain global reach and countless new potential buyers.
You gain an already established infrastructure of delivery vehicles and supporting Amazon delivery business.
More than that, though, you're equipping yourself with a vast logistics system, battle-hardened marketing tools, and immediate recognizability.
Anyone in dropshipping (or anyone who owns an ecommerce store that uses Paypal for that matter) will agree that trust is a powerful factor in e-commerce.
Ingrained buying habits are even more potent.
Amazon excels at establishing both in equal measure.
In this guide, we'll walk you through the necessary steps to hitching your online business buggy to the Amazon behemoth.
By the time you've finished reading this step-by-step guide, you'll understand:
• How an Amazon business works
• How to sell products as an Amazon vendor
• Best search engine practice when entering product information
• How Amazon charges are structured
• What to sell and how to sell it
• How to build your brand story
• Tips for maximizing your profits while keeping Amazon customers happy.
---
Creating Your Amazon Seller Account
Before you can sell an off-brand brass razoo through Amazon, you'll need to become a registered Amazon seller.
This section will walk you through how to set yourself up, but before we break it down in detail, you should be aware of a few crucial aspects of the seller application process.
• It isn't quick: The process of setting up an Amazon seller account is by no means complicated, but you'll need time to do it right. Don't rush this.
• Approval isn't a rubber stamp: You'll pick this up as you read this guide, but Amazon is scrupulous about selling through trustworthy vendors. You'll require financial and identity documentation to complete this application. Amazon will review it.
• You'll need some clarity: Specifically, you'll be asked to provide important information about how you plan to sell, how you've set your business up, and whether you've branded and trademarked your products.
You can amend all these details later, but you'll save yourself some time if you read this guide first, do your due diligence, and then take the leap.
With those caveats out of the way, here are the key steps and some broad guidance on navigating your way through your critical decisions.
1. Preparation
First, do a quick document sweep.
We recommend you assemble your social security number, your driver's license or passport, a bank or credit card statement, a utility bill with your name and address, and your comprehensive insurance particulars if you are already warehousing product.
Oh, and grab a coffee. You'll probably need it.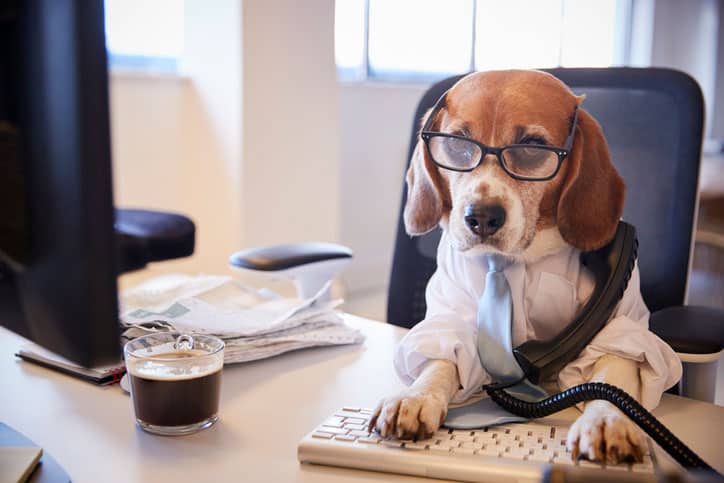 When you're ready, point your browser to Amazon's seller setup page.
2. Identify yourself
The first stage of signup is pretty straightforward.
As you would with any application form, enter your name, phone number, country of residence, and contact details.
Note that the form will ask for your business location.
If you're selling as an individual, that'll be your residential address.
3. Define yourself as an "individual seller" or a "business"
Here you'll hit your first important decision.
You'll be asked if you are selling as a business or as an individual.
This is an either/or question — although bear in mind, you can always change this later.
According to Amazon's support for the process, selling as an individual means that you are selling "in a private context."
In other words, you are selling your products to other individuals and not to businesses or charities.
If you plan to sell through a professional seller account, you can sell your own products to whomever you please, provided you've registered as a commercial enterprise.
There's a significant financial implication here:
• Businesses pay a monthly subscription fee of $39.99.
• Individuals are not charged a monthly fee and will pay a small amount to register an item with the store.
If you don't know what to choose, apply as an individual.
It's almost always going to be the preferred option if you're approaching Amazon sales as a beginner.
4. Verifying your identity 
Assuming you are registering as an individual, you'll need to enter your country of citizenship, country of birth, and business address.
You may need to give proof of identity using either a Driver's License or your passport.
The site will then verify your identity by sending you a PIN by SMS.
Once this verifying step is squared away, you'll need to enter your credit card details.
Note that you'll still need to provide these details even if you sign up as an individual.
5. Describe your store
After naming your store (your given name or business name will suffice when you're starting out), you'll be asked another pointy set of questions that'll require some thought on your part.
First, you'll need to state whether you have universal product codes.
According to Amazon, "in most cases, Amazon requires sellers to have industry-standard product identifiers such as Universal Product Codes (UPC or ISBN in case of books).
These identifiers help us match listings to the existing products in Amazon's catalog."
You'll need these eventually, but you can complete the signup process without this item.
We'll go into more detail on how to acquire UPCs later.
Then you'll need to specify whether you're the manufacturer or brand owner for any of the products you want to sell.
If you enter yes, you'll need to provide additional detail about your trademarks and answer further questions relating to the Amazon brand registry.
For the majority of beginning sellers, this won't be an issue.
However, as your business grows, you can protect your branded products and product features by lodging your registered trademark details with the Amazon selling platform.
6. Final steps
Your final step is uploading additional identity documents.
This will likely include the identity document you provided earlier and financial documentation — either a bank account statement or a credit card statement.
Amazon will review your application and contact you by email when you're good to go.
---
What Is an Amazon FBA Business? Can You Start One?
After you complete the Amazon seller signup process and get Amazon's green light, you'll be presented with another important choice, centering around how you'll fulfill customer orders.
There are two options:
Fulfilled by Merchant (FBM): You warehouse your product. You're in charge of the whole process, including packing, shipping services, and providing necessary tracking data.
Fulfilled by Amazon (FBA): As an Amazon FBA seller, you send your products to Amazon, who then warehouses your merchandise on your behalf.
Their fulfillment center manages packing, shipping, and Amazon fulfillment centers will also handle customer service for you. Effectively,
Amazon becomes your package delivery service partner.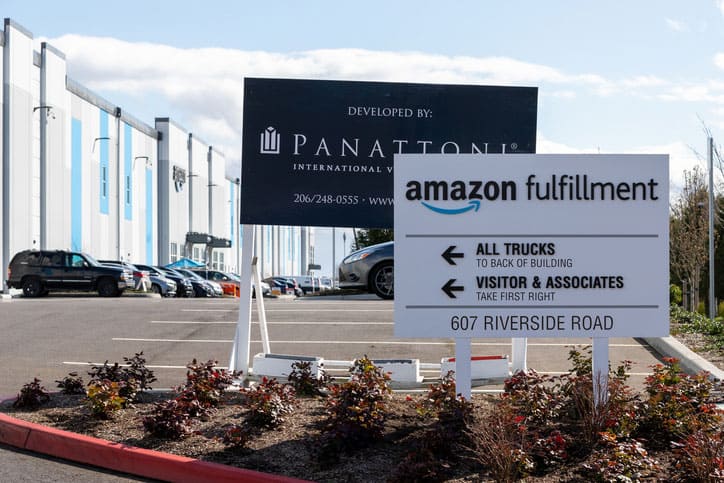 Unless you're running an established e-commerce business and have excellent reasons for your own business to handle logistics, FBA is unquestionably a better decision. Here's why.
First, FBA allows you to offer a better deal to your customers.
All FBA products are delivered to Amazon Prime members with two-day shipping options.
Quick delivery and the prestige of Prime confers a significant selling advantage to FBA products.
Secondly, you avoid both risk and additional work.
Managing order fulfillment risk is critical when you sell through Amazon, because Amazon takes customer satisfaction and a safe shopping experience very seriously.
For a busy small business, not having to worry about missed Amazon packages is valuable.
Finally, even though you lose minute control over your inventory, it's not as much as you might imagine.
Amazon's FBA inventory management system allows you to manage your products, track and monitor your shipments, assess annual profits, and remove inventory as required.
There are, therefore, very few logistical downsides.
This approach does come at a cost.
Amazon will charge you modest FBA fees for storage and order fulfillment through FBA.
Moreover, you'll pay additional fees for long-term storage.
For almost all merchants, the storage fees are significantly outweighed by the convenience of this approach.
You can perform a detailed cost comparison of FBA versus FBM shipping costs using Amazon's Fulfillment Fees fact sheet.
Can you start an FBA Amazon business? In almost all instances, yes.
But be sure to review Amazon's FBA product restrictions for supported delivery business.
If FBA sounds like a no-brainer, you can get started here once you're all signed up as an Amazon seller.
---
What Are the Startup Costs?
The startup cost for selling through Amazon can be low, provided you're willing to do the legwork.
Here are some cost estimates you can use to build a rough budget for getting started:
• Amazon selling fee: If you're selling as a business, you'll be charged $39.99 per month to sell through Amazon, with the first month waived.
If you sell as an individual, you'll incur a $0.99 fee per item sold. You can learn more about selling plans here.
• Fulfillment fees: Costs of fulfilling an order will vary by size and weight of shipment. Be sure to consult Amazon's fulfillment fees calculator for product-specific Amazon fulfillment costs.
However, it's a safe bet to calculate Amazon fees of around $2.50 per unit for a standard-sized object of 15 inches by 12 inches.
• Marketing costs: Assuming you're selling under your logo and you need product images done for a dozen or so standard objects, you can assume an initial outlay of $300 to $500 for a high-quality product from freelancers.
Of course, the more you can do for yourself, the less your expenditure on marketing.
As you progress, you'll likely begin to explore additional marketing options for store pages, including Amazon DSP (an advertising platform that can attract tens of thousands of additional views on your brand).
However, as a new business, a basic marketing approach to brand awareness will suffice.
• Inventory: Here, your outlay will vary significantly depending on what products you sell.
The bare minimum capital you should expect to invest initially is around $300, assuming you're procuring merchandise through a wholesaler or through sourcing your products from retail outlets like Walmart, or ebay — an approach known as retail arbitrage.
• UPC Codes: You'll need unique product codes before listing a product in your central account. You can acquire these cheaply through resellers for as little as $10.
However, rock-bottom priced UPCs and barcodes are generally considered untrustworthy. You can also purchase from the central coding authority, GS1, usually for around $250.
SnapUPC and similar services offer a good middle-ground. A typical starting seller should expect a minimum outlay of approximately $200 for their first batch of UPC Codes.
---
Finding Products to Sell on Amazon and How to Price Them
It's important to remember that the process of finding products to sell on Amazon isn't an Amazon-specific activity.
Or at least it shouldn't be!
If you're a business owner building an enterprise from scratch, it's important to spend real time and effort in finding a business model that can differentiate your product from other delivery companies.
A good general business model is the first step toward securing bestseller ranking.
Here are some basic prerequisites for finding a viable product line:
• Find your unique angle: Unless you're a particular kind of manufacturer, it's unlikely you'll build a unique product line.
However, every business, including yours, needs to find a unique angle, whether through the variety and combinations of products you offer or how you set your prices.
So, before you look at the Amazon marketplace at all, think about which markets most interest you.
What products would you genuinely enjoy selling? What will you do differently?
• Perform detailed product research: Remember, customer service and responsiveness are vital to building repeat customers on any ecommerce platform.
Ideally, you'll want to research products to such a degree that you can effortlessly field social media questions and add value to your customers' purchases.
• Find a good place to begin: As you research products and suppliers, you may hit a point of analysis paralysis.
If you find the process overwhelming, forget about obtaining best sellers rank (BSR) and focus instead on what products best fit your brand.
Concentrate on identifying a suitable "beachhead" Amazon store product — a product you can use to generate sales and brand recognition immediately.
• Be confident about your product: Test your merchandise on a small group of people you trust to provide honest feedback.
Be sure you're willing to stand by your product.
This step is always important, but it becomes critically important if you're a private label business and you're placing your own brand on private label products.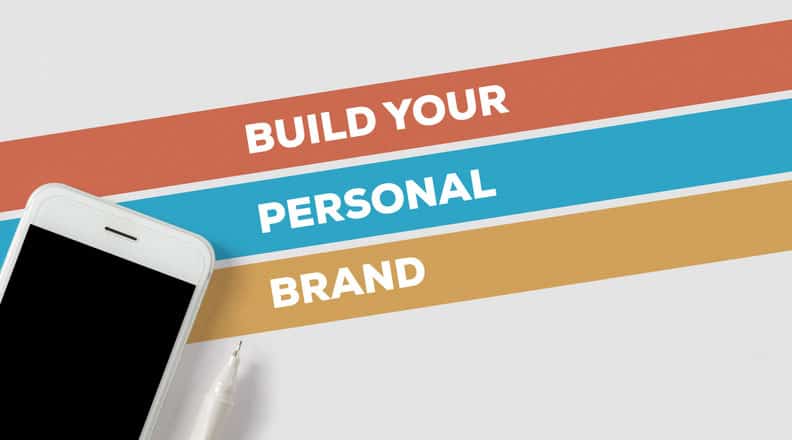 • Factor in logistics: Supply chain management is a key concern in E-Commerce. How quickly can you re-order your product? Is your supplier reliable? If you're sourcing through Alibaba, what do customer reviews look like?
How much will it cost you to get the product to your door before you send it to Amazon? What's the minimum order quantity?
What quality assurance processes can you build into the supply chain? All these questions should factor into your decisions about what products you'll sell.
---
How to List Products
Here's a basic rundown of how to list your merchandise as an Amazon product.
However, be sure to familiarize yourself with the Amazon Seller's Forum as you navigate your first batch of product listings.
Every Amazon listing question imaginable has been discussed and dissected there.
1. Before commencing your listing, make sure you have product photography and accurate and compelling product descriptions with well-targeted keyword research and concise bullet points.
Google is a useful research tool for researching strong SEO descriptors and search terms that can push your listing toward the first page on Amazon's homepage. It also pays to take a close look at best selling products.
The bestselling items are usually carefully optimized for maximum search volume. You'll spend a lot of time refining these descriptions over time but start with a solid base.
2. Ensure you have your product, that you've tested it, and that you have confidence in placing your brand name against it.
3. Go to Seller Central on Amazon. You'll have received a link after successfully applying to be a seller. Select the inventory option and opt to add a new product. You'll see an option to create a new listing.
4. Next, Amazon will ask you to provide descriptive data about the listing. Your product title should be concise and descriptive. Place important defining details as early as possible in the description.
Choose a logical product category for the item. If in doubt, look at how other merchants are using Amazon categories to describe similar items.
Add any branding details, enter your descriptions, and enter a provisional price (we'll delve into correct pricing practice in the next section).
5. Save everything as a draft and check your entire product page carefully. Ruthlessly eliminate redundancy, spelling and grammatical errors, and anything that might diminish your professionalism.
If in doubt, have an editor peruse your copy. Perform these steps before you set the listing to go live.
6. Add your UPC number, bearing in mind that each listing item requires a unique identifying number.
7. Once you've reached this point, back out to your main dashboard on Amazon Seller Central, edit your listing item, and select the Fulfilled By Amazon option. You'll now be able to print item labels.
8. When you're ready to ship, you can select Send Inventory from this screen and complete a shipping plan. This document allows you to negotiate the shipment of your product to one of Amazon's warehouses.
You can simply fedex your merchandise at this point to your amazon delivery service partner.
9. Once your product arrives at the Amazon warehouse, you're ready to commence the real work of refining your listings, building strong customer relationships, and developing a robust e-commerce business strategy.
---
Strategies for Pricing Your Products
Your pricing strategy will evolve as your business grows.
However, your most resilient approach across the board will probably be setting your price range in relation to other FBA sellers.
A good rule of thumb is to set your price at least 2 percent above your lowest-priced competitors.
This keeps your price competitive enough to qualify for the "buy box" (a revolving list of third-party sellers who earn a sale when a customer hits the buy button).
Everyone's goal as Amazon sellers should be to avoid a "race to the bottom" — a practice of aggressive under-cutting to win more business.
Selling for less than your competition erodes everyone's profit margins, and ultimately no-one wins here.
Not even the customer.
If you haven't sold an item for over a month, you might consider matching the lowest price to see if it nudges a sale.
But give that decision careful consideration.
Ask yourself if you're tweaking your prices for sound business reasons, or if you're just excited about selling your first product and feeling impatient for the endorphin rush of another sale.
Aggressive and needless price-cutting is a rookie mistake, and you'll be doing yourself a favor if you can skip that step.
Then there's the opposite question.
When might you think about increasing the price of an item?
Typically, you'll do this when a product is trending, and your sales are telling you that your Amazon best sellers have enough sales volume and robust demand to withstand a selling price increase.
This moment will usually happen when your product line has limited competition, or if the product itself has become notably scarce.
Always increase your pricing responsibly and always make sure you comply with Amazon's service terms.
And just like price-dropping, be conservative, make incremental decisions, and generally favor patience over impulsiveness.
A good product can find its way to the best sellers list without competing aggressively with similar products.
If in doubt, consult the Amazon Seller's Forum for advice on setting a price point for a specific product.
The forum can also offer good guidance on how to strategize to gain top sellers for different types of products.
---
Tips to Maximize Profit and Keep Customers Happy
If you're anything like the majority of Amazon sellers, the moment you make your first sale, you'll be looking for ways to find new angles and efficiencies.
Knowing the process back-to-front is your first step.
Building on that procedural knowledge to understand the nuances of selling well is a much longer game.
Here are a few necessary steps along that journey.
1. Adapt to the Market
Watch what's selling and adapt to the market.
Focus in particular on products that regularly go out of stock and hustle to meet that wasted demand.
Pay forensic attention to your customer's buying habits, and especially any feedback and product reviews you receive.
Take note of the conditions that cause customers to respond favorably and negatively and modify accordingly.
Bundling products is another excellent way to differentiate yourself from other merchants, particularly if you occupy a crowded corner of the market for your individual products.
If you can start selling a useful assemblage of complementary products as a package, you shift your merchandise to a low competition corner of the market, and you gain extra flexibility in price-setting.
A well-designed bundle will deliver the added benefit of showing your customers that you understand why they buy.
That builds loyalty and repeat business.
The market is complex and reactive.
It shifts all the time.
Not only will new market intelligence help you refine how you sell now, but it'll also offer new product ideas as you move forward.
Potential products today may become your high demand popular products in the not-too-distant future.
2. Avoid Wasting Money on Quick Fixes
Sooner or later, new sellers encounter a product that claims to be a surefire shortcut for increased Amazon profits, happier customers, a cure for the pox, and a slew of other improbable things you can't live without.
Approach expensive, questionable solutions with caution.
Building an army of brand-loyal customers isn't something you can achieve by following an algorithm or a secret formula.
A far better bet is to jump on your browser (Chrome or Safari, it doesn't matter!) and get active in the Amazon seller community.
Join local e-commerce meetups, build relationships, forge alliances, and — most importantly of all — ask dumb questions.
Real results come from real work.
3. Build Your Authority and Contribute to Best Practice
Finally, it's good to remember that learning is always a two-way street.
Once you've been at it a while and have your own insights to share on how Amazon handles your products, why not share your expertise and hard work through webinars, ebooks, or forum contributions?
If you can add real value, people will clamor to sit in and listen to what you have to say.
And always keep learning!
Set a regular time to return to Amazon's Seller University to refresh your knowhow.
---
Start Small but Aim Big
Amazon is a sprawling international business.
From its new program, Amazon Flex, that allows third-parties to secure vehicle leases and start their own delivery business, to its ongoing commitment to lead the logistics charge as a package delivery business, Amazon is built to shift products and keep customers happy.
Amazon as a selling platform offers substantial earning potential.
By building an Amazon storefront, you gain access to marketing tools for selling products more effectively.
You gain efficiencies of scale to develop more profitable products.
With the right product and strategy, Amazon can deliver opportunities you'd be hard-pressed to find out on your own, from China to anywhere in the US.
Your customers gain the versatility of a local Amazon delivery station, an army of delivery drivers who work tirelessly through the delivery service partner program, and above all, a superior logistics experience.
The vast majority of successful Amazon third-party sellers started small, learning from each little success and failure to build a bigger and better product selection moving forward.
Whether this is your side hustle or a full-time gig, if you take your time and approach it step-by-step, you can achieve that too.
The first step in taking your ecommerce website to the next level is to set up your Amazon account, and plunge headfirst into learning how to increase sales through Amazon.
Go ahead and give it a try.