Real, Unbiased Amazing Selling Machine Review from a Non-Affiliate
6 Comments
---
Table of Contents
---
Call Me J-Bezy
Let's play a game, k?
Before we get into this Amazing Selling Machine review, see if you can guess who this guy is:
Yup.
Believe it or not, that's Jeff Bezos — CEO of Amazon — working on his desk made from a recycled door, back in 1999.
Reminds me of a quote from the great motivational speaker, Jim Rohn:
Start from wherever you are and with whatever you've got.
According to Forbes, Jeff Bezos is now the richest man in the world with a net worth of more than $100 billion dollars.
Mr. Bezos, you've come a long way, baby.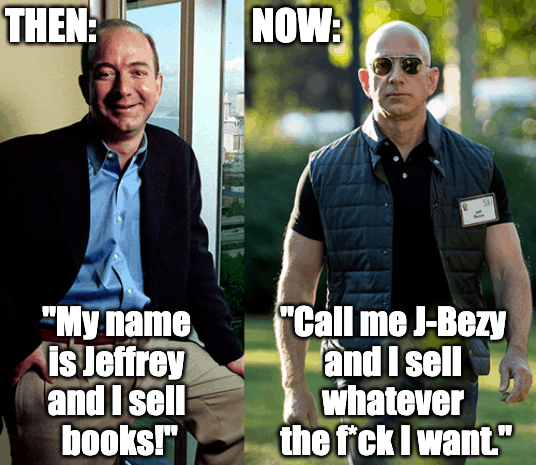 But make no mistake:
If you're asking yourself, "Can I be like Jeff and make a ton of money selling stuff on Amazon?"
Forget it. No chance.
Go drive for Uber and call it a day.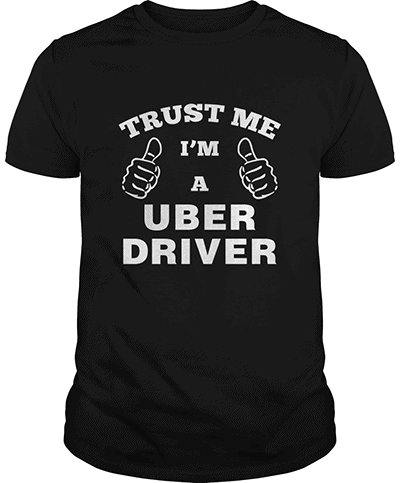 Kidding.
It's definitely possible to make money with Amazon.
Maybe not billions but many peeps earn a full-time living.
That's the whole idea behind the Amazing Selling Machine (ASM) – an online training program showing you how to become an Amazon selling machine.
And with more than 30,000 members worldwide and still going strong after 7 years, it's fair to say that ASM's success has been…
Well, nothing short of Amazing!
See what I did there?

(Whoa! Simmer down there, hot sauce.)
DISCLAIMER:
Here's the main difference between this article and 99% of the "honest" and "real" ASM reviews out there:
I'm not an affiliate for ASM and don't care if you join them or not (I do other things for money — like sell crack to biz owners).
So this review ain't gonna be tainted with a lame affiliate link to get some affiliate commissions from you.
But the real question is:
Does the Amazing Selling Machine course still actually work for regular folks?
Or has the ship sailed on making the big bucks with Amazon?
Let's see what all the fuss is about:
---
What is Amazing Selling Machine?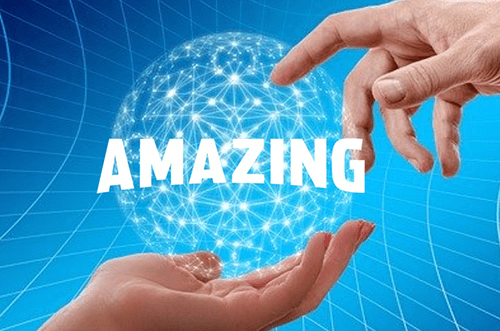 Amazing Selling Machine is an 8-week online training course that shows you how to make money selling your own brand-name products on Amazon.
In other words:
ASM teaches you the ins and outs of ecommerce.
If you're brand new to this stuff, ecommerce (short for electronic commerce) is simply the business of buying or selling things online via your own website or someone else's (e.g. Shopify, eBay, etc).
And guess what?
It only makes sense that if you want to start an ecommerce business, you might as well do it with the largest ecommerce retailer on the planet: Amazon.
Cue the Amazing Selling Machine.
Essentially, ASM instructs you how to leverage the power of Amazon's vast platform to begin making money online.
How much money?
Check this out:
Radiant Farms is one of ASM's biggest success stories and is now the #1 brand of organic unicorn meat in the USA.
Yes, that's just a unicorny joke and I'm an idiot.
But had you going there for a second, right?
All kidding aside:
In less than a decade, Amazing Selling Machine has become one of the most popular Amazon training courses on the internet.
ASM even claims to have a few members earning 8-figures from their Amazing businesses.
But you're probably wondering:
Who are these guys, anyway?
Can they be trusted?
Wonder no more:
---
When Did Amazing Selling Machine Start?
Amazing Selling Machine was originally launched in 2013 by entrepreneurs Matt Clark and Jason Katzenback.
Their company — Amazing.com — is based in Austin, Texas.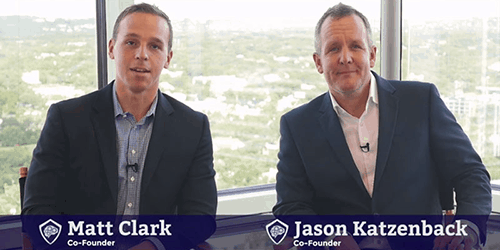 But it all started a decade earlier up in the land of snow and maple syrup…
Jason Katzenback began his career path as a Canadian engineering student but soon realized he wanted more out of life.
By 2003, he was successfully moving up the corporate ladder until his manufacturing company decided to cancel all employee bonuses.
Like many of us, Jason then started looking online for a better way to make a living.
He soon found a mentor who introduced him to the world of internet marketing and in 2005 started his first company, Archon Media Inc.
By the end of 2006, Archon had done $3 million in revenue by specializing in selling training products to aspiring online entrepreneurs.
Meanwhile in Texas: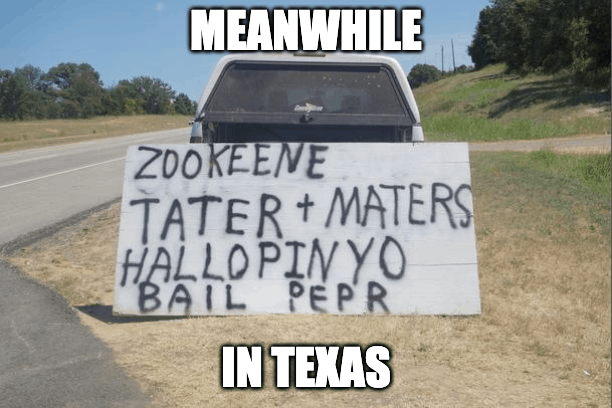 Matt Clark was a teenage drug user trying to go straight.
After getting his sh*t together and trying 20 different business ideas, Matt finally started transforming himself into an e-commerce success.
By age 24, he was selling private-label products through Amazon and making serious coin.
Then it happened:
When Jason Katzenback met Matt Clark in 2011, the Amazing Duo immediately hit it off and soon decided to join forces and create an online course platform teaching folks how to sell on Amazon.
They basically combined Matt's knowledge of making money on Amazon with Jason's knowledge of how to market online training courses.
At first:
Jason and Matt's new company (originally called Amazing Academy) branded their flagship product as "Amazon Money Machine" until Amazon told them to stop a few months later.
They eventually settled on "Amazing Selling Machine" and never looked back.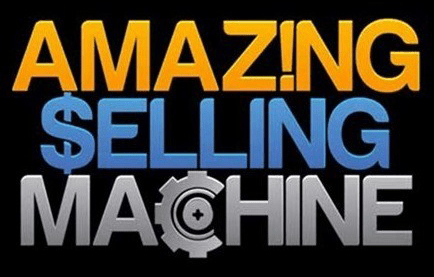 Since 2013, ASM has been through a number of new versions to keep up with Amazon's constantly evolving platform.
In the last few years, the ASM course was upgraded from ASM10 (ASMX), to ASM11, and now Amazing Selling Machine 12 (ASM12) in 2021 — the 12th release of the program.
After the company was officially rebranded as "Amazing.com" in 2015, Amazing Selling Machine now has more than 30,000 members from 130+ countries.
Here's another number for ya: $9 billion.
According to Jason Katzenback, it's reportedly how much money ASM members have generated in total sales on Amazon.
Sounds impressive… but is it true?
Or just more big talk from an experienced online marketing pro?
Glad you asked:
---
How Does Amazing Selling Machine Work?
Amazing Selling Machine takes you step-by-step through the process of setting up your own brand and ecommerce business on Amazon.
ASM members are instructed to do this by using the popular Amazon FBA (Fulfillment By Amazon) service.
It's kinda like dropshipping with a twist:
Instead of just acting as the middleman between your customer and product supplier, you actually need to purchase inventory up front and send it to one of Amazon's many warehouses.
Here's how it works:

In short:
All you have to do is send new products to Amazon's warehouse and when a customer buys something from your online store, Amazon takes care of all the storage, shipping, and even customer service.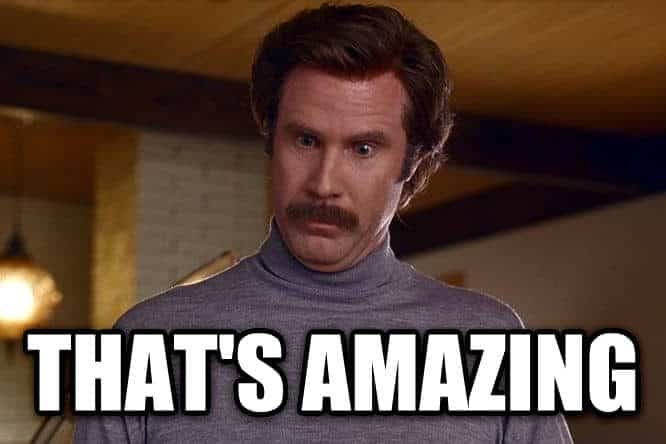 Now you know why millions of people are using Amazon's FBA service to help them run their ecommerce businesses.
And that's exactly what the boys at Amazing.com are trying to teach you over the course of an 8-week online training program.
The nuts and bolts of ASM's training is taught by three main instructors:
Mike McClary (above left), Dan Ashburn (middle), and Rich Henderson (right).
According to ASM, all three of them have built 7-8 figure Amazon businesses.
There are actually four main components of ASM12:
The 8-Week Online Webinar Class
The ASM Mentorship Program
Platinum Lifetime Access to Amazing Alliance
The Private Resource Vault
First off, the online web class is broken down into 8 core modules: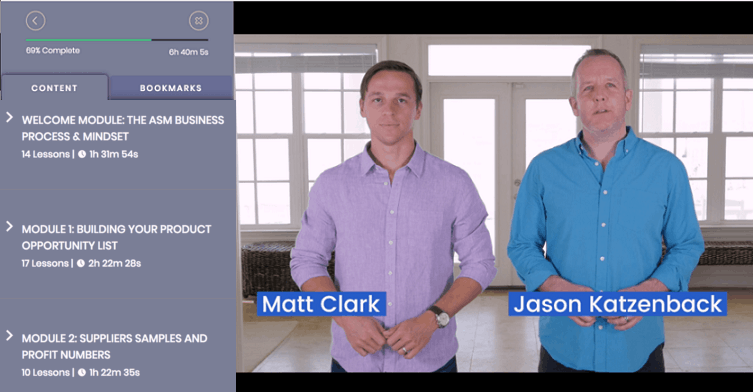 Welcome Module — Introduction to ASM training, success principles, dashboard overview, Amazon Seller Central walkthrough, etc.
1. Finding The Perfect Product — 7 elements of building your product opportunity list, quality product selection tips, hot products, etc.
2. Evaluating Suppliers and Samples — All about sourcing products and where to find suppliers, get samples, calculate profit numbers, Amazon's fees, etc.
3. Ordering Your Inventory and Creating Your Brand — How to place your first inventory order, get the highest profit margins, create a logo, etc.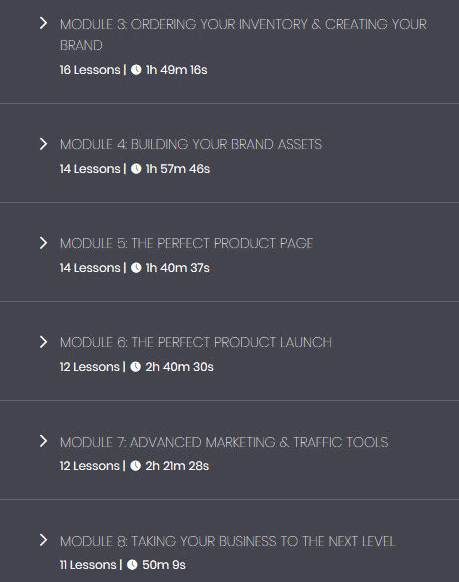 4. Building Your Brand Assets — Creating a branded website and social media presence, how to build a subscriber list, setting up automation for a ManyChat account, etc.
5. The Perfect Product Page — How to craft a perfect Amazon listing, strategic keyword research for top Amazon rankings, product pricing, etc.
6. The Perfect Product Launch — The Amazon launch process, tracking data and stats for better decision-making, intro to Amazon sponsored ads, etc.
7. Advanced Marketing and Traffic Tools — How to get testimonials, optimizing ad traffic/conversions, split testing, product variations, etc.
8. Taking Your Business To The Next Level — Facebook retargeting, Instagram, Google and YouTube ads, Influencers, etc.
I have to admit:
With 120+ video lessons, it's a pretty comprehensive walkthrough on how to start an Amazon business.
And they do have a pretty sleek dashboard and members area.
The second component of ASM12 is The ASM Mentor Program.
Supposedly, this is where successful ASM members (who've done around $2 million in sales) share the secrets of their success with ASM newbies.
The good news?
All you have to do is post your question in their "Amazing Alliance" online forum and a mentor will give you a "prompt response any time of the day."
The bad news?
As you can see above, it looks like members are now discouraged from sending private messages to ASM mentors.
Hey, at least they gave it a shot lol.
The third component of ASM12 is Platinum Access to Amazing Alliance.
This gives you free access to the ASM community (online forum, group coaching calls, Facebook group, etc) and the best pricing for their live events.
But perhaps the most compelling feature of ASM12 is the fourth and final component:
The Private Resource Vault — a collection of tools, resources, and free training that other other ASM members have successfully used to build their own Amazon businesses.
According to AmazingSellingMachine.com:
You are given the golden key to our private list of resources and contacts WE USE to build our own businesses. You can't get these resources ANYWHERE outside of this program. We've estimated the value of this component alone to be $10,000.
Yeah it's got a lil' HYPE but still:
Having a reliable list of suppliers, freight forwarders, proven templates and PDFs is definitely something you'd want to shorten the FBA learning curve.
ASM12 also comes with a couple sexy guarantees:
The first one is a 30-day risk-free guarantee where you can get a 100% refund of your purchase price within 30 days of buying ASM.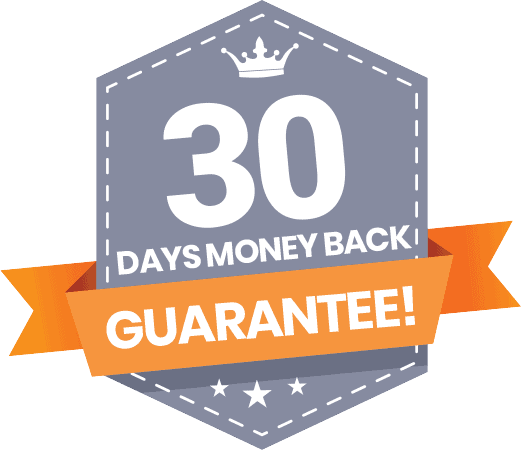 The second guarantee is called The ASM 6-Month Success Promise:
If you can show that you've followed all the steps in the training (product launch, marketing, buying inventory, etc) and still don't have a successful business within six months of joining, you can still get a refund.
Amazing.com also claims to reimburse you up to $7500 in any unsold inventory.
Here's the catch:
There are a LOT of steps you need to complete to get that refund which are much easier said than done.
But hey, like the ol' saying goes:
Don't look a gift horse in the mouth.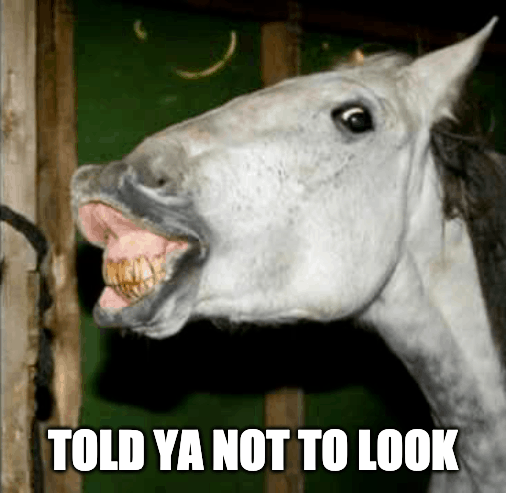 Now take a look at this:
---
What's The Cost of Amazing Selling Machine 12?
The high price tag of ASM12 is one payment of $4,997 or 6 payments of $997 ($5,982).
It's a significant investment but if you pay it all up front, you'll save $985.
There's more…
According to professional Amazon sellers, additional expenses will include:
Product samples + shipping: $300+
Inventory + shipping: $500-$2000+
Amazon Professional Seller Account: $40/mo
Marketing (logo, branding, ads, photos, etc): $500+
Miscellaneous (UPC code, trademark, etc): $500+
Long story short:
You're probably looking at an extra $2-3k in startup costs to successfully launch your first product on Amazon FBA (on top of your ASM tuition).
To be fair though:
Any legitimate home business will have some additional start-up costs in the beginning.
But how long will it actually take to get your ASM investment back?
And how realistic is this business, anyway?
To help you decide, let's weigh up the pros and cons:
---
Pros: Is Amazing Selling Machine Worth It?
✓
Ecommerce is a trillion-dollar industry.
News flash:
People are buying a lot of stuff online these days.
Global ecommerce sales are projected to hit $6.5 trillion by 2023.
Translation:
We'll soon be buying everything online.
So if you wanna start an ecommerce business, it's not the worst idea ever.
This is: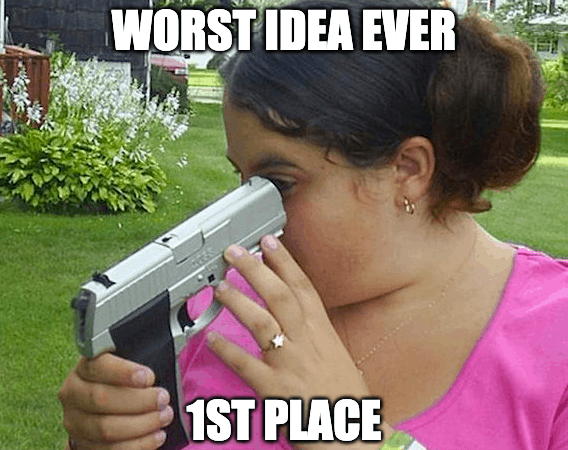 Speaking of first place…
✓
Amazon is the best place to sell anything these days.
Let's be honest:
We all buy things from Amazon.
A recent survey showed that 80% of US consumers will price check a product on Amazon before buying.
And more than 100 million Americans are members of Amazon Prime.
So it's not surprising the ecommerce giant has nearly tripled its sales since 2015 and had a projected revenue of almost $356 billion (!) in 2022.
Hell, even my 74-year-old father has an Amazon Prime membership lol.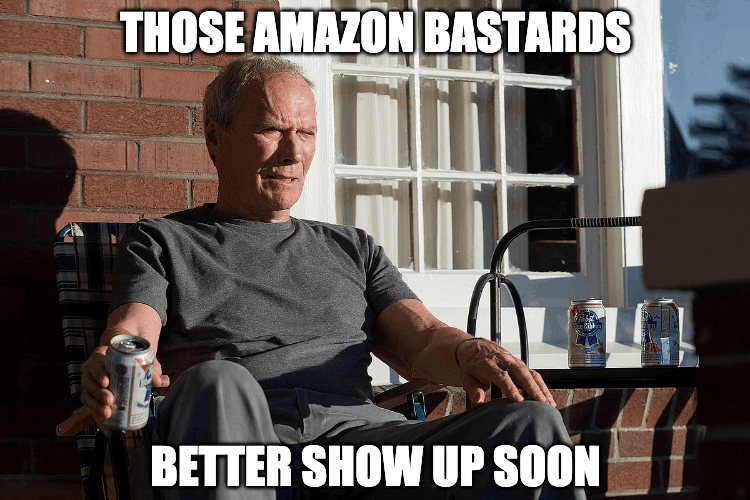 Put it this way:
If you're looking for a platform that includes most of the world's ecommerce audience, there's literally no better place to be than Amazon.
✓
Amazing Selling Machine offers a comprehensive training program.
Each of ASM's 8 core modules contain step-by-step videos covering everything you need to know about selling physical products on Amazon.
That includes how to start, launch, and scale your own Amazon FBA business.
ASM12 membership also gives you access to their private online community, connecting you with 30k+ other Amazon sellers worldwide.
The Private Resource Vault (tools, business contacts, etc) is also a nice touch.
✓
Money-back guarantee.
If you're like me, you're skeptical of basically everything online.
The internet is like the world's largest bathroom wall that anyone can write anything on.
And they do:
Needless to say, many opinions aren't exactly from reliable sources.
So it's nice to know that if you read an ASM12 review that convinces you to pull the trigger and buy, it comes with a 30-day money-back guarantee.
If you're not completely satisfied with the program for whatever reason, you can request a full refund within a month of joining.
There's one small catch:
Last time I checked, an 8-week training program takes 2 months to complete.
Which means you'll only be halfway through the course before you have to decide whether to keep going or get a refund.
Not to mention it often takes 30 days just to find your first legit manufacturer.
Now, they also have a 6-month guarantee but it comes with a ton of hoops you have to jump through (i.e. you have to prove you followed ALL the steps).
✓
Good overall reputation.
I couldn't find a lot of online negativity about ASM founders Matt Clark and Jason Katzenback.
Amazing.com is also accredited with the Better Business Bureau ("A" rating).
However:
They also have a BBB alert for having deceptive/misleading advertising.
So it's not all roses but ASM has a pretty solid rep overall.
---
Cons: The Amazing Selling Machine Scam?
✗
A ton of competition.
Fact:
In 2021, there were more than 3 million active sellers on Amazon worldwide.
And over 3,000 new sellers join Amazon every single day.
Not surprisingly, even experienced Amazon sellers are finding it harder and harder to differentiate against their competition since everyone is copying each other with very similar products.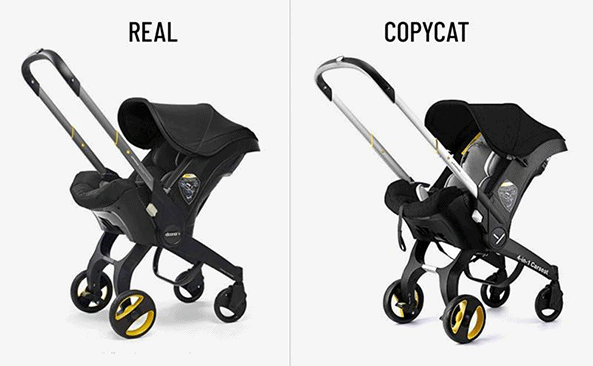 Here's the deal:
When the Amazon FBA program was first launched back in 2006, it was a lot easier to find great manufacturers and sell private label.
Why?
Low competition — hardly anyone was doing it.
Fast-forward to today:
Everyone and their grandmother seem to have an Amazon business and it can be extremely difficult to find an untapped niche.
Even if you do find one, it'll usually only take a few weeks before you're slammed with competitors who are jacking your product listings and photos.
Believe it or not, even Amazon is known to copy (aka steal) product ideas and slap one of their own brand names on it such as "Amazon Basics."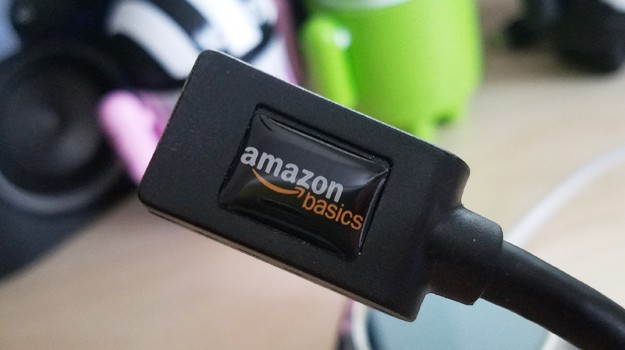 That's the nice thing about owning the platform — Amazon can see exactly what sells and let their own sellers act as guinea pigs.
More:
You'll also have to deal with the massive influx of Chinese sellers who are flooding the Amazon marketplace with cheap knockoffs and fake reviews.
The point?
You better be ready for a battle if you wanna succeed on Amazon these days.
✗
Not for control freaks.
Like it or not:
If you're selling on Amazon's platform, they own your ass.
At any given time, Amazon can decide to suspend your product listings or even permanently close your account on a whim.
So you can spend literally YEARS creating a high-quality brand, improving it, getting product reviews, making 7-figures in revenue, etc…
… and then wake up one day to discover it's all over.
Don't believe me?
Check out these Amazon horror stories or read the countless posts from seller's losing their minds about account suspensions in Amazon's own forums.
On the bright side:
At least they'll inform you of these life-changing events by sending you an incredibly vague and generic email like this one: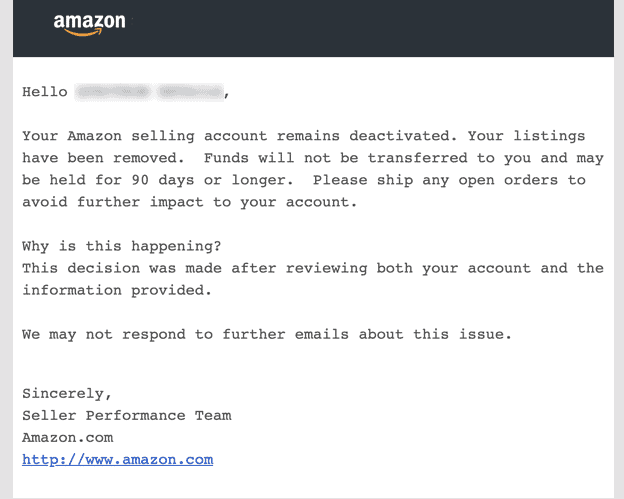 Don't worry though:
If you respond, it'll take anywhere from a few days to several weeks or you may NEVER hear back from them again.
Now that's what I call customer support!
Hopefully you get the point that if you're an Amazon seller, you're 100% under Amazon's control and at their mercy. No exceptions.
So consider this a friendly warning.
✗
ASM's tuition cost doesn't include everything.
For many folks, $5k for the ASM course is a major investment.
But the reality is, that's only the start of how much it will actually cost to get your ASM business off the ground and into a positive cash flow.
Once you're up and running, you'll also have to invest in product inventory (approx. $500-$2000) and shell out some bills for marketing (approx. $500+).
Marketing costs can include paying for ads, getting a custom logo, product images, branded website, etc.
To be fair, unforeseen costs are totally normal when starting any business.
But you should still be aware of that up front.
✗
ASM affiliate spam everywhere.
Did you notice how many frickin' ASM12 reviews are in Google?
There's a few:
When I was researching ASM using the Big G's search engine, I couldn't believe the amount of so-called "honest" reviews giving this program a big thumbs up.
Either Amazing Selling Machine is the most proven Amazon course in the history of mankind…
… or something doesn't smell right.
And don't even get me started about the millions of ASM YouTube reviews.
What's my point?
The overwhelming majority of these reviews are from ASM affiliates who are trying to get a commission from you. Period.
So they're not exactly unbiased.
Now, there's nothing wrong with promoting a program or business model that you genuinely believe in.
But it does beg the question:
If what ASM12 teaches is so amazingly profitable, why are there literally hundreds of affiliates promoting the course instead of just a few?
In other words:
Why don't they just follow the steps in the program and create 7-figure Amazon businesses themselves?
Hmmmm…
Maybe cuz building a successful Amazon FBA business is HARD AS HELL and it's much easier to talk about the program than actually do the program.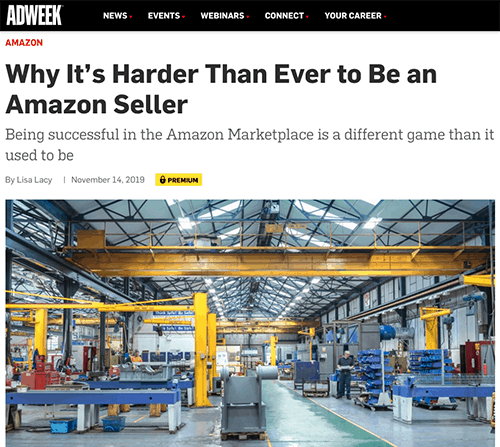 And get this:
According to the company's own press release, the average ASM member who completes the program and launches a new brand can expect a median annual revenue of $60,750.
But that's revenue, not profit.
The median annual profit of a successful ASM member is $6,896.
Which means the median profit of a "successful" ASM member is $575 per month.
Keep in mind we're not talking about one member's results — that includes all ASM members.
Hate to burst your bubble but you could earn more working at McDonalds part-time.
Now you know why so many folks would rather try to sell the ASM program as an affiliate than start their own Amazon business.
But since we're on the subject…
---
How Does Amazing Selling Machine's Affiliate Program Work?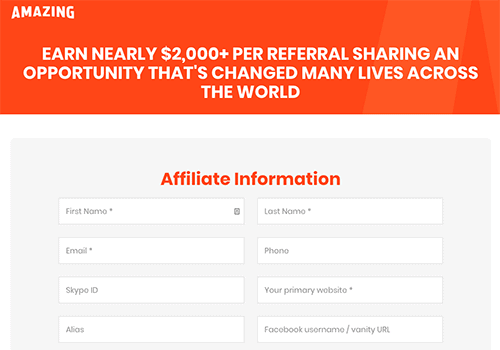 Simply put:
If you sign up to become an ASM affiliate, you'll earn a 40% commission every time someone buys ASM12 through your affiliate link.
That means a cool $1,999 in your jeans if someone pays in full ($4,997) or $399/mo if someone goes on the 6-month plan ($997/mo).
Amazing.com will also increase your commission up to 50% in January, since many New Year's Resolutioners tend to join at the start of the year.
Here's the thing:
Learning how to become a successful affiliate marketer is a whole other training course by itself (e.g. Wealthy Affiliate).
Those skills include ranking websites (aka SEO), copywriting, backlinks, etc.
So unless you already have an affiliate marketing background and know what you're doing, you should really focus on one thing at a time…
Do you want to build an Amazon business?
Or join the ASM team and sell products for them as an affiliate marketer?
Don't try to do both — especially if you're new to the online business world.
---
Amazing Selling Machine: Quick Summary
Amazing Selling Machine Summary

| PROS | CONS |
| --- | --- |
| Ecommerce is a trillion-dollar industry that's only getting bigger every year with Amazon leading the way as the world's largest online marketplace. | With over 3 million active sellers, Amazon is extremely competitive and becoming more difficult to compete against product copycats and Chinese sellers. |
| Amazon FBA takes care of all your product storage, shipping, and customer service so you can focus on product sales and building your brand. | Amazon has full control over your business and can decide to suspend your product listings or close your account with no explanation. |
| Amazing Selling Machine has become one of the most popular and comprehensive Amazon FBA training courses online. | ASM12 costs nearly $5k and will have additional expenses of $2-3k for product samples, inventory, marketing, etc. |
| ASM has over 30k members worldwide with a supportive online community of Amazon sellers known as Amazing Alliance. | ASM has thousands of affiliates selling the program instead of building an Amazon business (it's easier to sell ASM than do it) |
| ASM12 comes with a 30-day money-back guarantee and a 6-month guarantee if you can prove you followed all the steps. | 30 days isn't enough time to go through the entire ASM program and the 6-month guarantee has many strict requirements. |
Bottom Line: Is ASM12 Really Amazing or Not So Much?
Admit it:
You love buying stuff online.
And why wouldn't you?
It's fast, easy, and you can do it from the comfort of your own home, or even while taking a break at work.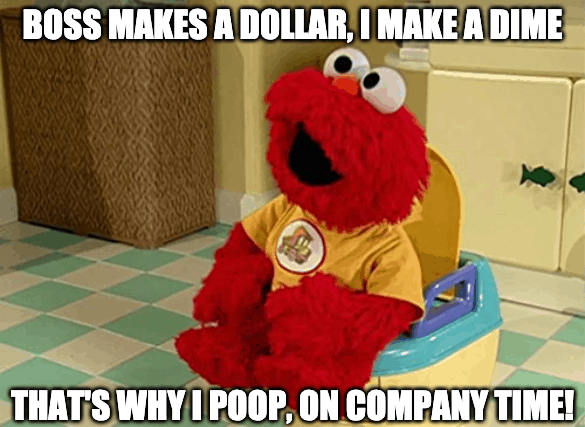 Needless to say, ecommerce is here to stay.
And consider this:
Amazon is only one of a few companies to reach the trillion-dollar mark.
(Yes, with a "t".)
So it's not going anywhere, either.
But what about Amazing Selling Machine?
After 7 years in business, Amazing.com has built one of the largest and most successful Amazon FBA courses on the world wide web.
By successful, I mean:
ASM has made its founders Matt Clark and Jason Katzenback tens of millions of dollars thanks to folks like you.

Seriously though:
I don't think Amazing Selling Machine is a scam or anything.
Amazing.com has managed to build a community of 30,000+ ASM members who've allegedly done around $9 billion in sales on Amazon.
But see, that's the problem:
Since programs like Amazing Selling Machine have come along, the number of active sellers on Amazon has increased exponentially.
So has the level of competition.
During my countless hours of researching this business, here's the two most common responses I heard from experienced Amazon sellers:
1) It's nowhere near as "easy" as some people make it out to be (hint, hint).
2) It's getting harder to maintain a profitable Amazon FBA business.
Now, don't get me wrong:
Starting a successful Amazon business from scratch can still be done in 2023.
And I think if someone followed every step of ASM12 and gave this business at least 6-12 months — there's a good chance you could make some money.
But only if you're willing to work your ass off and think long-term.
Cuz if "ifs" and "buts" were candy and nuts, we'd all have a merry Christmas.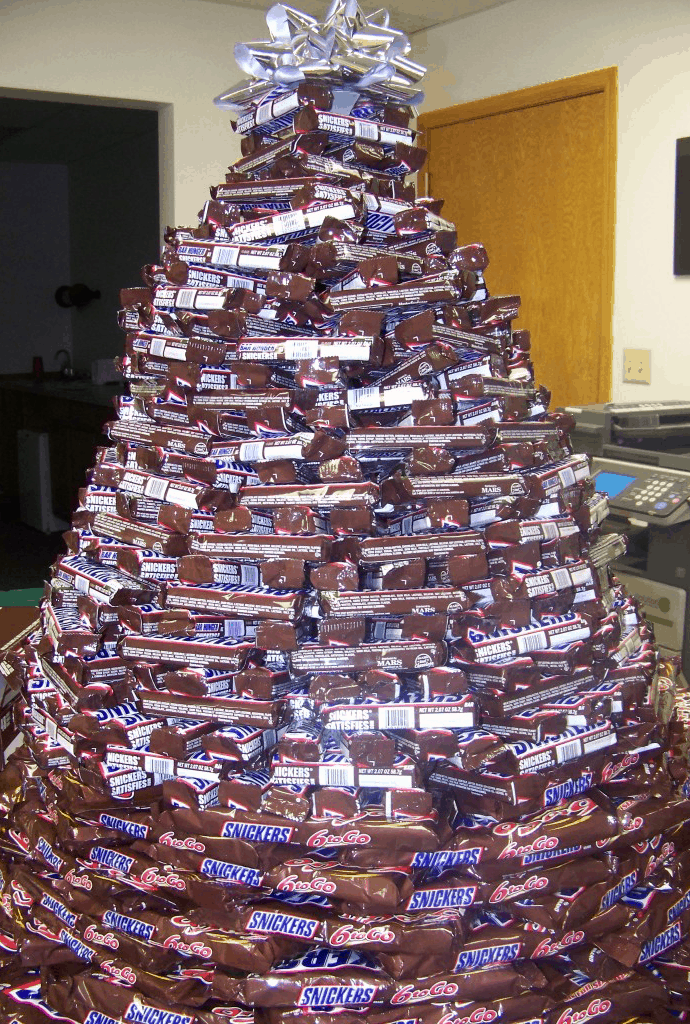 Here's my point:
ASM is not a magic bullet that will turn your computer into an ATM.
No matter what online business you choose, it's gonna take a ton of hard work and patience.
But when you find the right one and have the right mindset?
It can be Amazing.
Or perhaps more realistic…
---
Shameless Plug: Realistic Passive Income Without Amazon FBA?
Imagine this:
No selling products, no inventory, no massive competition, no bullsh*t.
Don't believe me?
Don't blame you.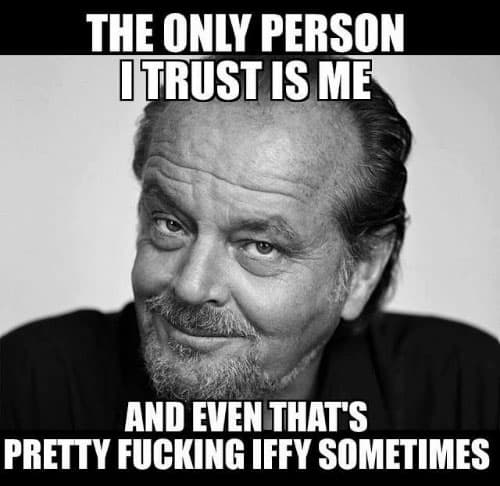 But before you scream "SCAM!" and scram, do yourself a favor.
Put down the Hatorade and click here to discover more realistic ways to make passive income from home.